Sometimes a theme update deserves a blog post to highlight new features. This is such a time and we think you'll love the new additions to Canvas, our flagship theme.
Full Width Layout Option
A much used tutorial in our knowledge base was how to make the header, navigation and footer full width. We've now added this as an option to Canvas so everyone can use this type of layout.
Mobile Navigation
We've updated our mobile navigation to be even more awesome than before, as it slides in from the left when you click the Navigation toggle.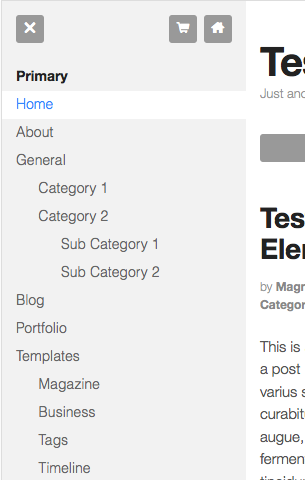 Other features and fixes
We've also updated Canvas with HTML5 tags in the template files, updated icons to use FontAwesome, spam protection in contact form, tweaked code and tweaked options, in addition to bug fixes from the bugs reported by users.
We've tested the new features in Canvas extensively. If you find issues or need help updating, please contact us via our Help Desk.
If you have ideas on how we can further improve Canvas, be sure to post your idea in our
Ideas Board
.