What happens when the brick and mortar shop you were banking on becomes obsolete? Reinvent yourself with a new ecommerce venture, of course!
For Chris Hugo, founder of Dogs Meow, launching a pet food subscription business was his way of adapting to a changing market. "I spent my life running the family business of DVD rentals," he says. "As you might have guessed, it's not the most sustainable business."
To support his two young kids and three dogs, Chris needed to find a business idea that would keep them all happy. If it could involve animals, then even better.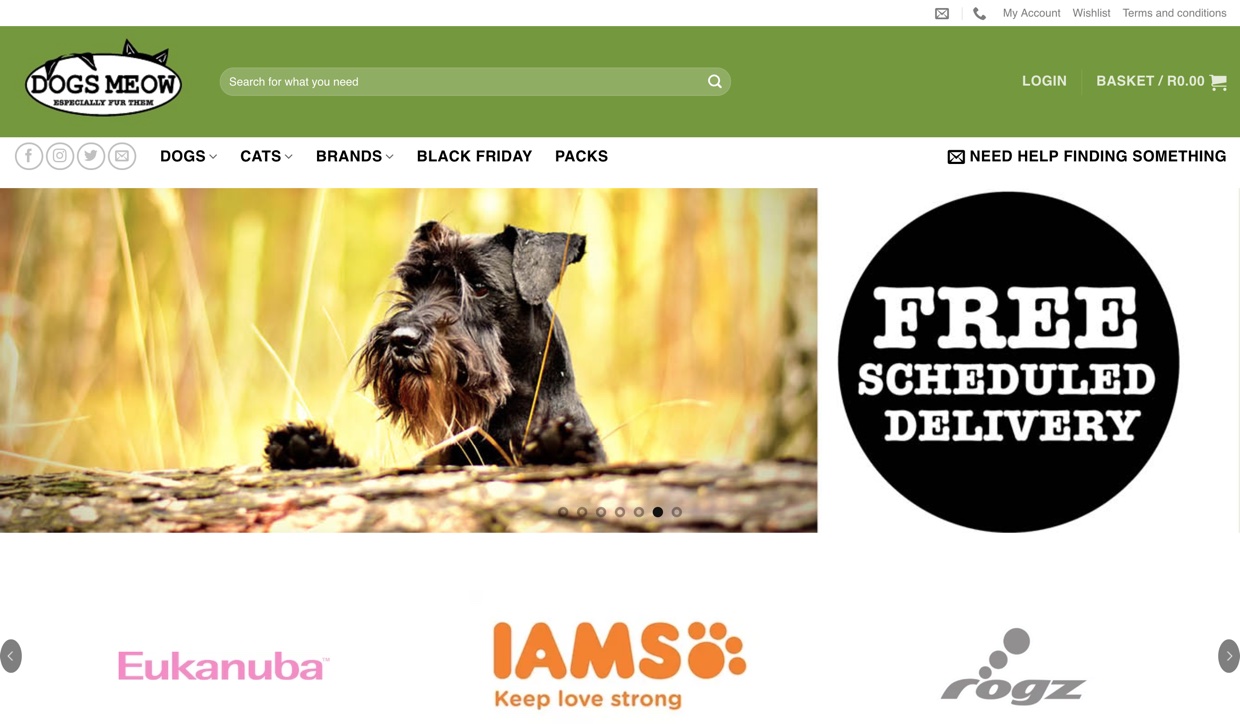 Embracing the Future of Retail
"Coming from a business that was being beaten by technology and seeing as I couldn't beat them I thought it would be a good idea to join them," says Chris. This inspired him to harness technology to make something relatively routine, like buying pet food, even more simple.
Now, Dogs Meow customers can choose their quantity and brand of pet food and sign up for a one-time delivery or a subscription, so their food is delivered to them without a second thought.
Building a Business from the Ground Up
Dogs Meow focuses on serving the Gauteng region, a northern province of South Africa, where Pretoria and Johannesburg are located. Subscription models are a huge driver of recurring revenue, which can make all the difference in startup companies such as Dogs Meow.
While the food subscription model is the crux of the enterprise, the online shop also sells almost everything you would need for the normal care of your pet: toys, medicine and treatments, and grooming accessories. It carries nearly 35 brands for cats and dogs, and kits for brand new pet parents.
Chris was very passionate about beings hands-on while building the online shop, since the website itself was such a big part of the business. "I believe you should understand how it works before handing it over to someone else," he says, while adding that his desire to challenge himself and learn new things was part of the fun.
Subscription models are a huge driver of recurring revenue, which can make all the difference in startup businesses
"I started this project from scratch and I had no knowledge of how any of it worked," he says about the humble beginnings of Dogs Meow. "A friend told me about WordPress, I watched a few YouTube videos that recommended WooCommerce, and I took it from there. Every day I did something new and learned from my mistakes — of which there were many."
Now, Chris operates a successful store that is expanding beyond the digital footprint. Everything runs through his online shop — however he's expanded into offline marketing as well, setting up booths at trade shows and in shopping centres to drum up business from passers-by and introduce them to the time and money-saving benefits of pet food subscriptions.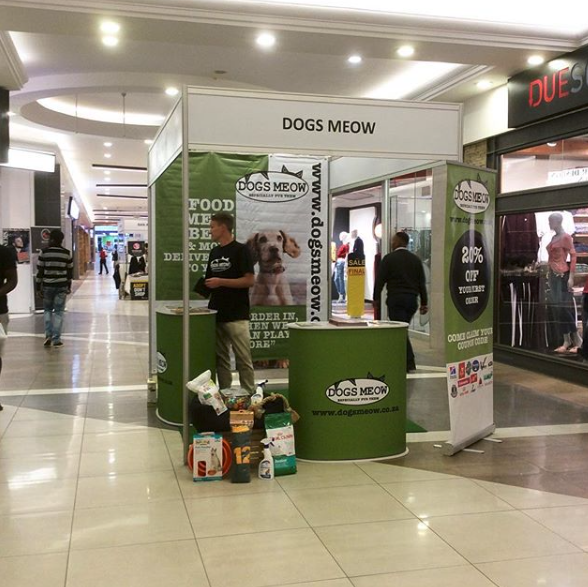 An Increasingly Sophisticated Shop
Chris' desire to be heavily involved in the development of his pet food subscription business has given him the flexibility to try different features and adapt his store to the needs of his clients. "One customization I made was a subscription extender to offer my customers more options for subscriptions," he says. "It basically gives them the choice of once-off orders or to set the frequency from weekly to 12-week intervals.
The main WooCommerce extensions Dogs Meows uses are:
More Than a Pet Project
Chris' story is an example of a smart and resourceful entrepreneur embracing change and acting on a good idea. By starting his own online shop, he was able to meet the needs of pet owners who want to simplify routine tasks like buying dog food, while building a sustainable business and livelihood for his family.
Have you successfully transitioned out of a business that became obsolete by launching your own business? Kudos! We'd love it hear your story in the comments.