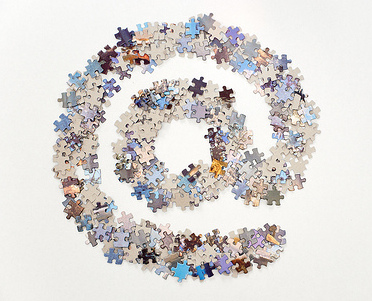 If you already have an e-commerce business or you're thinking about setting one up, it's likely that you have at least a cursory familiarity with email lists. A well-built email list gives you access to your most loyal potential and current customers at any time. And so long as you respect that level of access, you'll be rewarded with increased conversions.
There are several analogies for referring to the sales cycle but I like the "funnel" best. At the top is anyone person that makes it to your site. The middle is reserved for those who've interacted with your site or brand in a direct way. They've read your blog or input their email address in an opt-in form. At the very bottom of the funnel – the narrowest part – is those who decide to put their money on the line and buy your product or service.
Getting someone to spend their hard-earned money is difficult. That's why it's important to focus on getting them to provide their email address first. It doesn't take as much effort, first of all. And second, it allows you to contact this person again in the future to nudge them down into that narrower part of the funnel where they make a purchase.
So how do you prioritize setting up an email list in the first place? Here's a quick guide:
How to Set Up a Lead Capture Form
Your very first step in building an email list is to set up a lead capture form. You can do this fairly simply and there are several plugins for WordPress that makes this possible. There's OptinSkin, which adds an attractive CTA at the bottom of your blog posts that encourage visitors to sign up for free updates:

 You can also capture leads using a dedicated email list service like AWeber or MailChimp. You can use their plugins for embedded newsletter signups directly on your site or you can use a WooCommerce extension like Newsletter Subscription to make the process as streamlined as possible.
Or, you can use a form system like Gravity Forms if you really want to have total control over every aspect of the opt-in form.
A popup can be an effective approach as well. While popups tend to get a bad rap, they can be highly effective, especially when coupled with an offer of some sort. Just asking for someone to input their email address to receive free blog updates isn't going to cut it. If you're going to be so interruptive as to use a popup, make sure it's worth the visitor's while. A discount code is usually effective in this space.
Beyond individual forms, you should also think about having dedicated landing pages on your site. This not only allows you to create separate offers for each form, it also allows you to spend a bit more time on enticing people to leave their email addresses behind. Plus, you can split your offers based on different segments of your target market. Basically, you'll ensure those that arrive on your site from particular search terms will see a specific landing page and receive a specific offer.
A standard email signup form located in your sidebar, header, and/or site footer is a must, too. While not necessarily all that eye-catching, people have come to expect these forms and will look at specific locations on your site for them if they've been impressed with your content.
Finally, you should always try to offer incentives for signing up. No one is going to hand over their email address without receiving anything in return. The bare minimum should be a notification that new posts have been published on your blog. But other incentives are typically more effective. For instance, you might encourage more signups by offering a free ebook, course, or article. The promise of coupons and discounts for subscribers is another possibility.
Building Your List for Better Sales
With your signup form in place, you can start concentrating on how you'll build your list. Here are a few tips to live by:
Make it a Part of Your Regular Schedule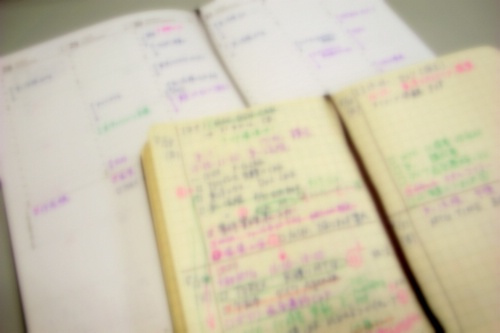 Basically, you'll never see your email list grow if you don't make the act of setting it up and building it a priority. So add tasks related to list building to your weekly to-do list. Without this step, you'll see your success greatly hampered
Publish a Newsletter
When people sign up for your list, they sort of expect to receive something in return. Providing a giveaway is great but that's good for one-time only. How are you going to keep in touch with these prospects over the long-haul? Why, a newsletter of course. It can just be a collection of excerpts from your latest blog posts along with a few extra tips, with perhaps a CTA to take further action like viewing a landing page or purchasing a product.
Run a Drip Campaign
A drip campaign is an excellent way to attract your subscribers' attention immediately. Yes, someone's input his email address but if you don't contact him for a week, that's just long enough for him to forget all about you. It's a much better idea to send out a series of autoresponders on a predetermined schedule after signup to keep his interest piqued. You can easily use an email newsletter service for setting up a drip campaign like MailChimp.
Offer Discounts, Promotions & Coupons
No matter what industry you're in, everybody likes a good discount or coupon. So offering these to encourage more signups (and to keep people on your list for the long haul) is well worth the investment. Plus, if the discounts or coupons you're offering are only available to subscribers, you create a sense of exclusivity, which encourages people to value their membership even more.
Don't forget to run holiday promotions, too. Keeping it festive is a positive way to ensure you have a place in your prospects' inboxes when they're in the buying mood.
Send Contest Announcements
Announcing contests in your list emails is another great way to build subscribers. Why? Because people like to enter contests and if you gain a reputation as a brand that holds them often, more people will signup to take part.
You can also use these contests to build your social media following. Services like Rafflecopter require that people complete certain tasks, such as liking your page on Facebook, in order to enter your contest. Make sure the giveaway is decent and you'll find your brand exposed to a much wider audience than you would typically.
Think About Maintenance
Lastly, an email list won't maintain itself. You have to spend time making sure all the parts are in working order. This can mean a variety of things like importing new email addresses to coming up with a newsletter template to split testing your signup forms. Basically, the best campaigns are never done.
Conclusion
Building an email list is an essential part of running an e-commerce business. Without it, you'll have no way of capturing leads and staying in touch with prospects. How else can you expect to reach out to potential customers long after they leave your website?
So, how do you make building your email list a priority for your online store? I'd love to hear your techniques, tips, and tricks in the comments.
Image source: Horia Varlan, yoppy