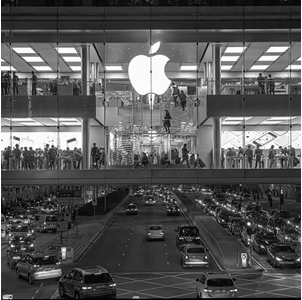 If you're trying to start a new online store, or make over a floundering one, it's a good idea to find a niche. If you have a niche, you need to know how to market to it.
Most of the ways to market a specialty store online are the same ways you'd market any other one, but applied differently. In short, there's more of a focus on marketing aggressively to a relatively small community, mostly made up of enthusiasts who can't find their favorite variety of widget at any other stores.
So, in this article, we'll cover the entire process of finding that community and marketing to them, starting with…
Market Research
Keyword research is enormously important to niche marketing, since you need to find exactly what potential customers are searching for that lead them to stores like yours. Hopefully, you've been steadily measuring demand for your product using Google's Keyword Planner. That will help you know who's searching for your product and what terms they're using to find it.
In many cases, your customers don't know these things are even being sold in your county, if they even know they exist. So, oftentimes, you'll find yourself marketing the product itself more than your deals on it.
Targeting Long Tail Keywords—specific key phrases, usually made up of three words or more—rather than shorter words will dramatically improve your results. If your viewer is searching for "widgets," they're just browsing, and they're probably going to hit tens of other sites before yours. If they're searching for "chrome-plated multi-function widgets," they probably have a specific product in mind and an eye towards buying it.
In order to research keywords effectively for a niche market, it's absolutely crucial that you come up with a buyer profile and search for keywords that are specifically popular with that demographic.
Also, make sure to keep an eye on the competition: the amount and fierceness of the competition for certain keywords and audiences are often a good clue as to where the profit is.
Determine Your Selling Point
As The Ultimate Guide to Finding a Niche lays out, there are two different types of niches that are best for marketing purposes. The first is the kind where people have an urgent problem that needs a solution. The second is the kind where people are very passionate about them and get great pleasure from them.
Whether your niche will fall into the first or the second category depends on the niche. This varies from product to product, and will also determine whether you should market the product for its own merits or for the feeling that it gives people. If you're selling something the customer will use every day, like toasters, you're just selling the toaster. The customer's going to be toasting bread anyway, so its benefits are the biggest determinant of why someone should pick it over any other toaster. However, if you sell survival gear, you're selling the feeling of being prepared for disaster as much as the gear itself.
As a side note, even if you specialize in big-ticket items, make sure that you diversify into accessories. They can be bought cheaper and you can put more of a markup on them. Most customers won't care whether they pay $70 or $80 for a replacement dingle arm for their turbo encabulator when they're desperate to get it working again. They'll put much more effort into the decision process for the initial purchase because it's much more expensive.
Track Down the Communities and Be Active in Them
In addition to the standard PPC and affiliate marketing, it might also pay to become known in the fields that you're working with.
If you're going to open a specialty store, you'll need to become an expert, and make sure your customers know you're one. Note the use of the word "become," instead of "be." You won't know everything going in, but you have to be willing to put in the research and dedication necessary to become an authority in the field.
Then, you have to go out and find your audience, wherever they're hiding. Cross-promote with other businesses that sell to people in your field, write guest blogs on sites read by a lot of people in it, and sit in on podcasts related to it. Follow and communicate with as many influencers as possible on social media. Start accounts on the biggest and most popular forums for it, and join Facebook groups dedicated to it.
You also need to make sure you're accessible from your website—your audience is going to have a lot of questions, especially about the more obscure products, so make sure your contact information is prominently displayed. You might also want to include live chat.
Be Picky About Your Audience
The most interesting thing about marketing a niche business is that it's like marketing a regular business, but more. For example, repeat customers are the most important market to target for any e-business, but they're doubly important for specialty stores, because there are a limited number of gourmet widget fanatics who can appreciate your product, and you have to make sure to hold onto every single one you manage to pull in.
This becomes even more important than it usually is in e-commerce, which is very. You need to make sure that your marketing efforts are targeted at people who will actually convert, not just ones who will look and then leave.
Customer profiles and market research are also incredibly important, because even though fear of losing potential customers may make you want to widen your reach, the more you can refine your audience, the better. The narrower you get, the less competition there will be for the sliver of the market you've chosen to conquer, but that sliver will still be as demanding as any other segment of the market.
But Make Sure to Listen to Them
For most online specialty stores, only a small sliver of the internet even cares about what you're selling, so within the relatively small echo chamber of an online niche, your reviews and reputation are crucial to keep you from losing that sliver. Maintain a presence on as many review sites as possible, and if you get a negative review, make sure to address it as quickly and effectively as possible.
When you have such a small customer base, every customer becomes important, so make sure your customer service is absolutely top-notch. And take all feedback seriously, even if you're unable to follow up on it, as there's a better chance than not that it's coming from someone who also really knows their stuff.
Conclusion
Specialty stores have a unique set of benefits and drawbacks. What these are will vary from field to field, but if you pick the right one, the biggest benefit might just be the chance to make a living doing what you love.
And although finding community support for your endeavor can be hard, just know that it's still easier to sell specialty products online than in real life. Especially if you live in a sparsely-populated area.
So, what do you know about specialty stores and how to market them? Have you ever owned one? Do you have any niche success stories you'd like to share? Let us know in the comments.
Image: Pasu Au Yeung