Want to increase conversions or smooth out your operations?
Every year, dozens of new extensions come out that can help you take things to new heights. While it's great to have a variety, it's hard to know which ones are best suited for your business.
We've put together a list of five new extensions you should try in 2022 so you can get your year — and your eCommerce store — started on the right foot.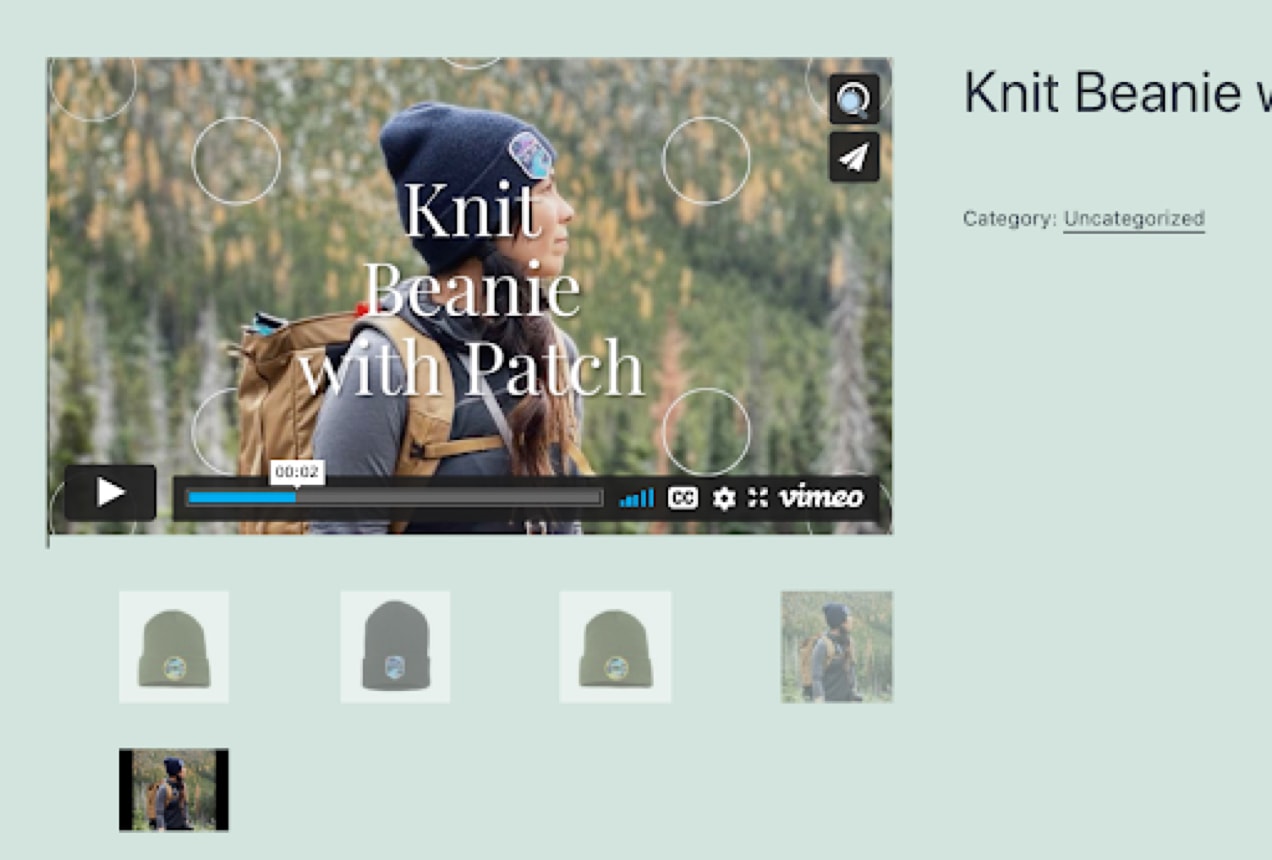 84% of shoppers said that a brand's video convinced them to buy a product or service. After all, videos are super engaging and are easier to consume, in many cases, than paragraphs of text. You can use them to show real people using your products or demonstrate valuable features and information.
And what better way to showcase eye-catching videos on your website than with the Vimeo extension? Not only can you customize how videos display, hosting your videos on a third-party platform reduces the weight on your site and, thus, your load time. Plus, Vimeo has the advantage of being ad-free. So potential customers won't have to sit through your competitor's ad before seeing a preview of your offering.
But the coolest part of Vimeo's new extension? It can actually help you create attention-grabbing videos. You can:
Create videos with over 3,000 customizable templates
Turn your images into a video on your product pages
Automate video production
Track video impact insights
Share videos across social media and email campaigns
Share product testimonials
Video previews are especially valuable if you sell something like an online course. Most customers want a sneak peek of what's included in a class before they make the leap. And so, while you could feature a few screenshots of the course overview, a video that dives into the ins and outs is more likely to convert curious shoppers into paying customers.
But no matter what you sell, you can use videos to build trust with your audience. A picture (or video) is worth much more than words.
If you sell hair care items, show customers before and after using your products. Or include a how-to video demonstrating just how easy they are to apply. Or even make a video from interviews with your happiest customers!
A business is nothing without its reputation. To build trust with your audience, you need to show validation from existing customers. That's where Trustpilot comes in.
Trustpilot's integration with WooCommerce makes it possible for business owners to collect and display verified reviews. Not only do these reviews boost your business' reputation, but verified reviews help improve your SEO rankings and increase traffic to your site.
Although some products indeed speak for themselves, no business owner should underestimate the power of reviews. 97% of people say that online reviews are important when deciding to purchase a product.
So what can you do with Trustpilot?
Showcase reviews while customers are shopping
Automatically invite customers to share feedback
Collect Google verified reviews to enhance product ratings
Imagine that you own an online chocolate shop. A great way to implement Trustpilot reviews would be to integrate them into new flavors or limited edition chocolates. You can use the feedback you get from customers to promote sales in the future and understand what inventory is the most popular. By collecting these reviews, you get a firsthand look at what your customers appreciate from your products and areas where you can improve.
Trustpilot is equipped with fraud detection software and a full-time Content Integrity team to protect your store from spam and fake reviews.
Be sure to monitor and respond to all reviews, positive and negative. Showing you're an engaged business invested in your customers' experience goes a long way towards building credibility.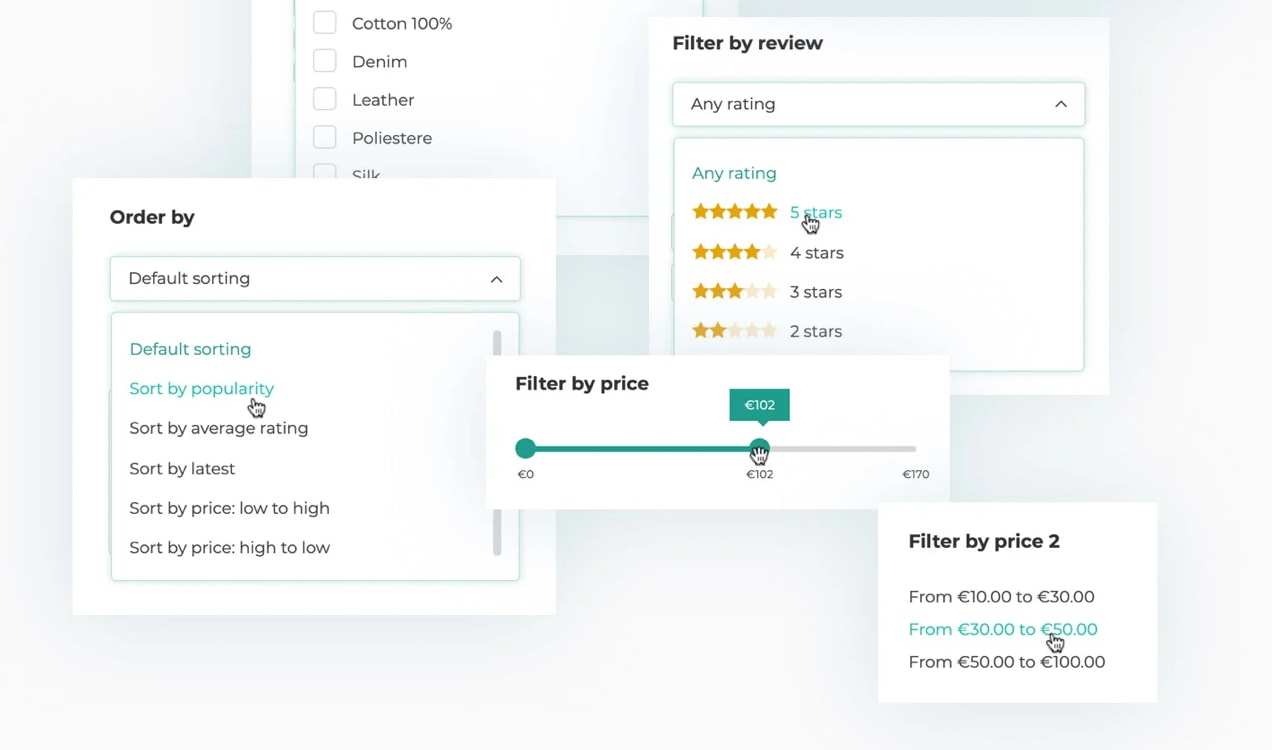 With millions of products for sale online, you need to find a strategic advantage if you want yours to stand out. One way to do this is by targeting long-tail keywords — or very specific searches — that someone makes.
SEO Product Filter lets your customers filter your catalog in a fairly standard way. A shopper can sort products by color, size, material, or any other custom attribute you set.
The advantage of this extension is that it allows you to automatically create pages that match the results of these filters, which could be thousands of possible combinations.
Then, instead of the SEO information on these pages being convoluted (e.g. a URL like example.com/search/4012835837xhae562), it automatically populates important fields with meaningful information to help it rank on search engines for specific long tail keywords.
It can add the following metadata:
URL
Title
H1
Meta description
Keywords
And you can also improve the filter experience for customers, with custom display options (like checkboxes, price sliders, and radio buttons), branded designs, and super fast Ajax loading.
Want to learn more about improving product pages? Read our guide to product-based SEO.
Shoppers love to be rewarded for their purchases. It's one reason loyalty programs are so popular.
Progressive Discounts rewards potential customers in real time with discounts based on the amount they spend. This not only provides instant gratification for their loyalty, but encourages shoppers to spend more while they're on your site. It's also a subtle way to reduce inventory of items that are piling up in your warehouse. It's a true, ethical win-win for your customers and your business.
You might offer a 15% discount once a cart total exceeds $50 or do an instant $10 discount if someone purchases three or more of a certain item.
With the Progressive Discount extension, you can:
Link progressive discounts to cart subtotals or item quantities
Present discounts as fixed amounts or percentages ($20 off vs. 20% off)
Set custom increments for varying discounts (5% off two, 10% off three, or 15% off four or more!)
Limit progressive discounts to particular products or categories
Set dates for limited-time promotions or let the discounts remain active indefinitely
You'll be able to see the performance of your discounts sorted by which were applied, how many orders resulted from them, and gross and net sums.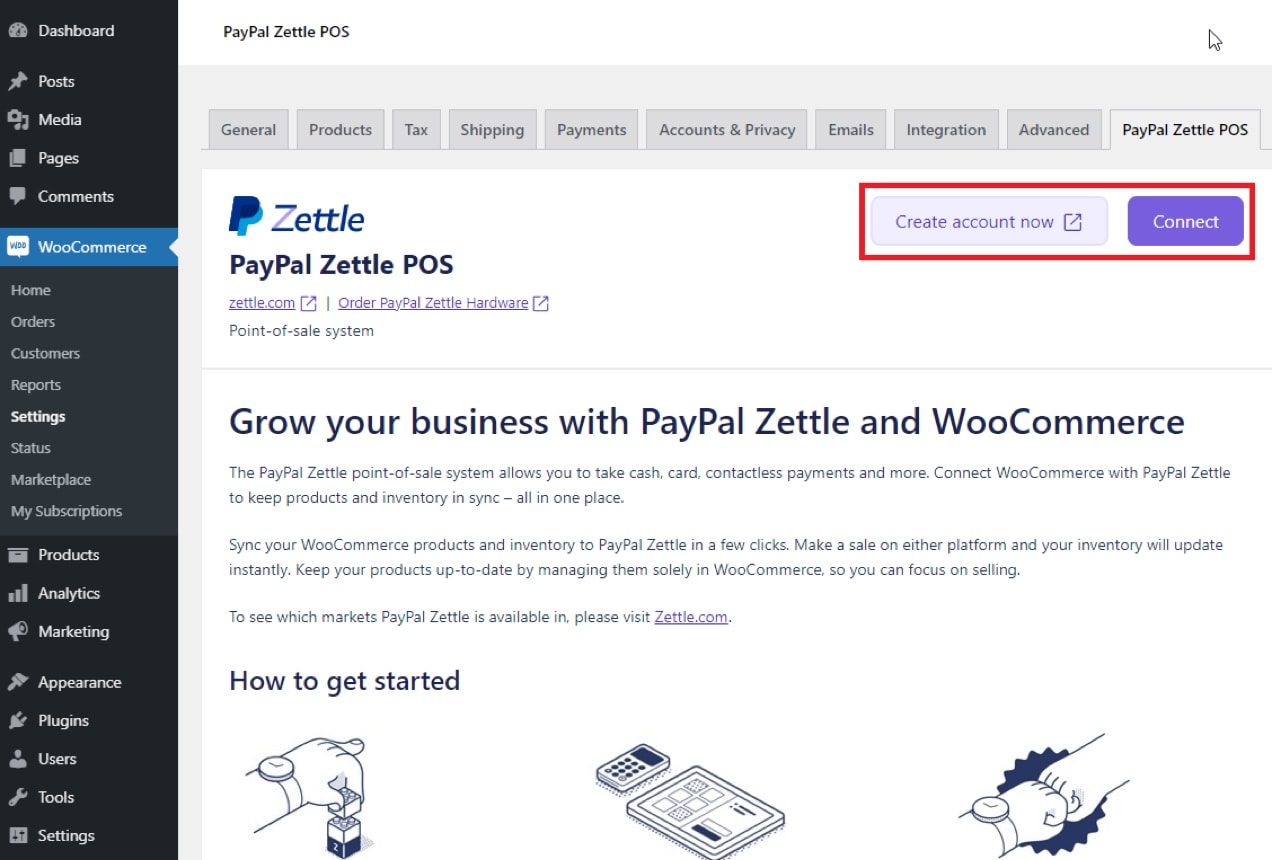 PayPal Zettle is a point of sale (POS) system designed to help small business owners accept payments in person that sync with their WooCommerce store.
Gone are the days of manually editing information and leaving room for error. Instead, Zettle syncs your product data and inventory automatically, so you always know exactly what you have in stock, both in store and online.
Choose from a variety of hardware types, like card readers and cash registers, that you can use to accept card, contactless, and mobile payments. Then, create a centralized product library between your warehouse, retail store, or mobile selling booth and your WooCommerce store. When a purchase is made online or in person, everything is updated in both locations.
For example, if you often sell at flea markets or festivals, you can accept card and mobile payments in person rather than relying on cash or check. And, when someone purchases a product, your online stock will automatically decrease.
Plus, your customers can choose their preferred way to pay with the PayPal Zettle reader, including PayPal, Apple Pay, and Venmo (in the U.S.).
Look forward to a promising 2022
Even if you already run a successful online store, there are always ways you can improve to meet your audience's needs and increase your sales. And that's exactly why WooCommerce regularly adds new, high-quality extensions to their marketplace to make your life easier and help you grow.
For a full list of options, check out all of our new extensions.