You might be forgiven for thinking that the delicious aromas arising from the WooLabs this week were due to the frantic cooking & tossing of Pancakes – but you'd be wrong! We've been cooking up tasty treats of a different sort which we're happy to report are now ready for consumption.
This week we have five brand new extensions as well as some nifty updates to two old favourites.

Product Gallery Slider

The Product Gallery Slider is a lightweight extension which transforms your product galleries into fully responsive, jQuery powered slideshows. Users can still zoom in via lightbox and this gives them an intuitive way of flicking through product imagery quickly.
Wishlist Member Integration


WishList Member is a powerful, yet easy to use membership solution that can turn any WordPress blog into a full-blown membership site.
Now with this Wishlist Member Extension for Woocommerce you can also sell any membership through any payment gateway installed on your site.
Best of all, you can keep selling all your other products as well. It's a win-win situation.
Developed by Radomir van Dalen.
USPS Shipping Method

USPS is the largest delivery network in United States, this plugin provide you real-time shipping rates by utilizing their API. The rate returned is based on product weight and volume.
Developed by Andy Zhang.
Authorize.net DPM Gateway


Not to be confused with our other Authorize.net gateway which uses the AIM API, this version uses the Direct Post Method (DPM) API to help avoid complex PCI requirements.
The DPM gateway adds a payment form to your checkout process pay page which is posted directly to secure Authorize.net servers. As such no SSL certificate is required with this gateway.
Payjunction Gateway


Founded in 2000, PayJunction provides transaction processing services for tens of thousands of businesses that process in excess of a billion dollars annually.†One stop shop. PayJunction will setup both a merchant account and gateway service for you. 24/7 customer support for accounts at no additional charge.
Min/Max Quantities 1.1
Users of this extension now have the ability to set a minimum / maximum order value as well as the order quantity.
The extension has also been updated to notify the user of these rules and indeed prevent them from adding products to the cart if the limit is breached.
Sale Flash Pro 1.1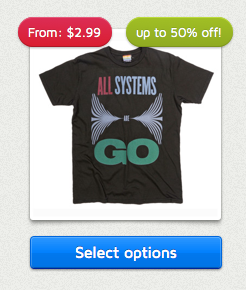 Once updated to version 1.1, users of our Sale Flash Pro extension will notice that there is now support for variable products.
It now looks at all children within a variable product, finds the highest discount and displays an "Up to x% off" message on the shop/product pages.
Coming Soon
And that's not all, we've some exciting stuff on the horizon.
WooCommerce 1.4.5
1.4.5 will include a bunch of fixes as well as some handy new features such as the ability to quick edit and bulk edit products.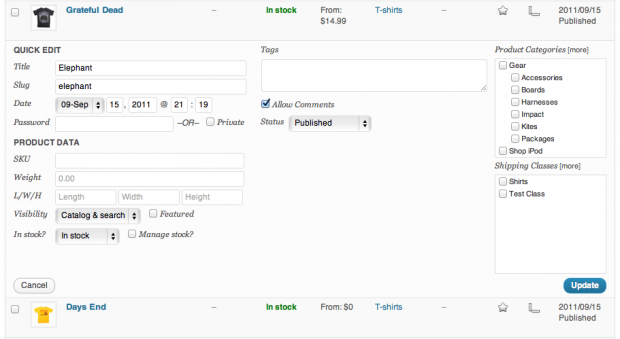 Capital
Capital is a WooCommerce theme which has been designed and built with specifically selling digital products in mind and is scheduled for launch in the coming weeks. You can see a few more sneak peeks over on dribbble.