If you're a restaurant owner, what happens on your website probably isn't nearly as important as what happens within your four walls. After all, you don't make money online — you make it in your restaurant.
But what if you could make money online? What if you made improvements to your website that pushed even just 1%, 2%, maybe 5% more customers through your doors? Or elevated you to the top of the search results for that relevant phrase you've been targeting for years?
Your website should be more than a placeholder. It should be a money-making opportunity all on its own. With some clever tweaks and experiments, you can make your restaurant's website work harder for you, increasing both your profits and foot traffic.
In this post, we'll offer up a few ways you can make your site more than somewhere potential customers go to verify your operating hours. Intrigued? Let's get started.
Your website can help you grow your restaurant
Your first reaction to this concept — working on your restaurant's website — or to some of the ideas in this post might be "this sounds time-consuming."
Some of these ideas aren't quick fixes. And some of them may be challenging, too. These ideas might push you out of your comfort zone, or ask you to learn something new.
But running a restaurant isn't easy, either — you know that. Otherwise we wouldn't have shows on TV where celebrity chefs rescue owners who are in too deep, lured in by the promise of unlimited wealth and time spent with their families. Reality is not so sweet.
The only way to grow your restaurant is to aggressively research and try new ideas. Sometimes it's a new menu item. In this case, it's trying something different with your website.
Right now, your site might just offer potential diners your hours of operation, a menu, and some background info or history. But by trying just one or two new things, you might be able to increase the amount of visitors who make it through your doors. So just as it is with those new menu items, by trying something out, you have nothing to lose and everything to gain.
Let's explore a few growth ideas, shall we?
Offer a mobile-friendly menu, or multiple convenient formats
Most "restaurant marketing tips" lists start with the obvious. Put a menu on your site. So you've probably already done this.
But there's something else to consider. Pull up your restaurant's website on your phone, a tablet, or a family member's mobile device. Take a peek at the menu. How readable is it?
Potential diners are increasingly using their smartphones to find restaurants, make decisions, and view menus on the go. A study by Rockbot found that 83% of consumers rely on their smartphone to make a dining decision while traveling — and 33% of those polled specifically cited mobile-friendly menus as more influential than any other information.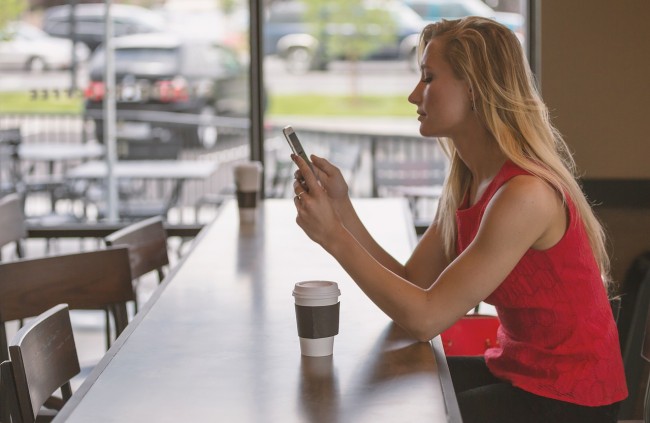 Having an online menu is one hurdle cleared, but it won't win you the race. To accommodate visitors on all devices, your menu should be mobile-friendly (that is, responsive). Uploading a scan of your paper menu won't cut it — rebuild it from scratch, and remember to keep it up to date!
You might also consider offering multiple formats, like PDF and in-page, so that visitors can easily save your menu for later and view it on their device of choice. You can also add your menu to review and location sites that support it, like Yelp and Foursquare, which can help establish consistency with potential diners who reach your site from other destinations (or vice-versa).
If your restaurant is built using WordPress, check out OpenMenu — it's a cool WordPress plugin that allows you to easily add menus anywhere on your site.
Sell and ship a signature item, like a sauce, baked good, or shirt
Some restaurants have a "thing" — something they're known for above almost all else. Maybe it's the wing sauce. Maybe it's the delicious miniature cupcakes served three to a plate at the end of each meal. Or maybe it's a saying or slogan.
Your "thing," whatever it may be, doesn't have to be confined to your restaurant. It can make you money online. And the best part is, you already have a proven concept and paying customers.
Just about anyone can open an online store these days, but most eCommerce websites have to build their audience over time. It takes time and effort to collect those first few paying customers. As an established business with existing customers, if you decide to sell something that's already been proven popular, you have a huge advantage.
So what should you sell on your site? That's up to you. Think about what your diners say is unique, or what has emerged as a unique selling point for you, and how that might translate into one or more sellable items.
A few ideas:
T-shirts with your restaurant name, slogan, or a special event (perhaps a limited edition run)
Boxed mix of a popular dessert, like cake or cupcakes — much easier to ship than the final baked good
Sauces, like wing sauce, pasta sauce, or BBQ sauce
Packages — for example, fresh veggies, a hand-cut steak, and the recipe to make a dish from your restaurant — this could only be shipped locally, and might be costly, but it could be a nice gift!
Depending on the items sold, and how much time you spend boxing up and shipping orders, you could make a nice bit of extra profit from selling online. Consider trying just one item to start, and see how comfortable you feel with growing your store from there.
Again, if your website is built on WordPress, there's no better way to add eCommerce functionality than with our very own free WooCommerce plugin. 🙂
Allow online orders with local pickups
Sometimes a meal is best eaten at home. Busy parents, families, and workers don't have time to eat out, but they still want to savor your delicious food.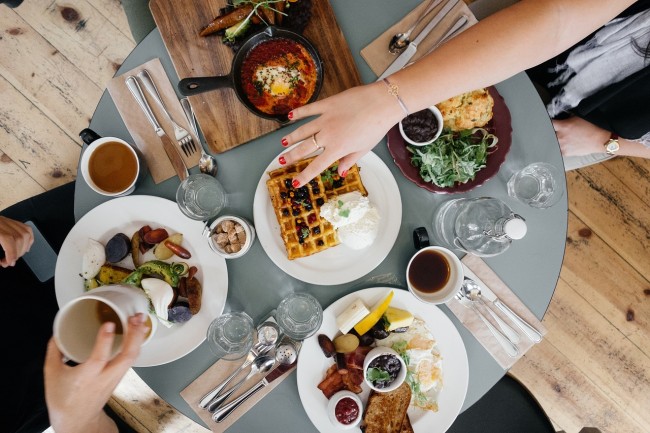 There is, of course, a way around this. And it's another way that you can make your website immensely valuable to visitors: allow customers to order online, pick up at your restaurant, and take their food along with them.
This doesn't just make getting food from your restaurant more convenient — it increases the likelihood that you'll make money. 46% of adults say that the ability to order takeout affects their choice to eat with you in the first place.
If you decide to go this route, you'll want to:
Add a section to your website dedicated to accepting orders
Make the menu accessible (if not right on the same page as the order form)
Advertise the new option from your homepage, any external sites (Yelp, etc.), and within your restaurant
Make sure you offer a phone number on-site for anyone who gets confused or has issues with their order
Once again, if you're running WordPress, here's a recommendation: you can do this with a copy of WooCommerce and the local pickup option. Have multiple restaurants? Try the Local Pickup Plus plugin, which allows your customers to specify which location they'll be grabbing their food from.
Create unique content that's worth talking about
One of the biggest challenges that restaurant owners face is getting more visitors through the doors. Depending on your location, if diners can't find you online, they might not even know you exist.
But standing out online is harder than it sounds. Keywords are competitive, and search engine optimization is time-consuming. So what can you do to get noticed?
One thing you can try is the production of unique content for your restaurant website. Content — like blog posts, infographics, videos, and so on — is readily consumed by those who are hungry for information. It's also highly attractive to search engines, much more so than the simple words you might place on your homepage to describe your restaurant.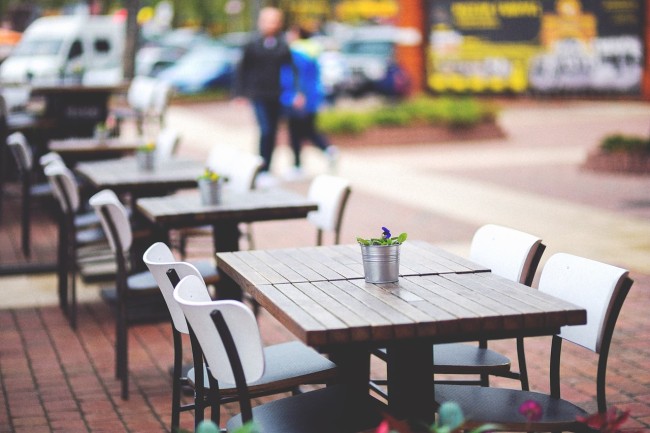 Unique content often has a domino effect. Let's say you write a really interesting, creative blog post about a topic relevant to your restaurant — like how to prepare really juicy brisket. This might happen:
You share the post on social media
Your followers notice your shares, read the post, and share it themselves
From one of these shares, another website owner notices the content and links to it
From this link, your site gains increased authority, which helps your ranking
This process repeats with a few more posts, and your authority increases over time, causing you to outrank your local competitors
Content isn't just about getting higher rankings, of course. Content also helps you stand out from a consumer standpoint. Someone who is looking for a restaurant to eat at might be more likely to choose the establishment that gave them valuable tips or ideas in the past than the one that ranks #1 in a search. Or the one that has some really great videos showing their food being prepared than the one that has static images.
What unique content can you create that helps you stand out and get noticed? It doesn't take much time or money — but it can have a huge impact on your business, and how your website is perceived.
Your website should be much more than a placeholder
There you have it. Your restaurant's website doesn't have to be a placeholder, or serve as a simple two-page destination where visitors can find your hours. There are multiple ways to make it work harder for you, and these are just a few of them.
Here are a couple more resources you might want to check out, if you have a minute:
Have any questions about making the most of your restaurant site? Or any other tips of your own to add? The comments are open — we'd love to hear from you.