Author: Kahl Orr is an entrepreneur, web developer, and the founder of Rise, a digital agency that specializes in web design. Rise builds high-end, custom websites and apps for national brands.
I've always been enthusiastic about coding. In 7th grade, I launched a successful arcade website,Venom Arcade, that made a few hundred dollars a month through AdSense ads. At the time, I thought it was a lot of money! And it foreshadowed my future career.
In high school, I took computer science courses and won a few programming competitions with the American Computer Science League. Later, I enrolled at Penn State University, but when I wasn't being challenged enough, I left to pursue hands-on work and landed a job as a web developer with a small company.
Founding Rise
I founded Rise in 2017, and now have a team of ten salaried employees and contractors. The company that gave me my first job as a developer is one of our biggest clients, and it's a pleasure to still work with them. We've expanded our client base and doubled our revenue year over year.
None of this would have been possible without WooCommerce and its easy-to-use, customizable platform. It's been absolutely integral in serving our eCommerce customers at a high level.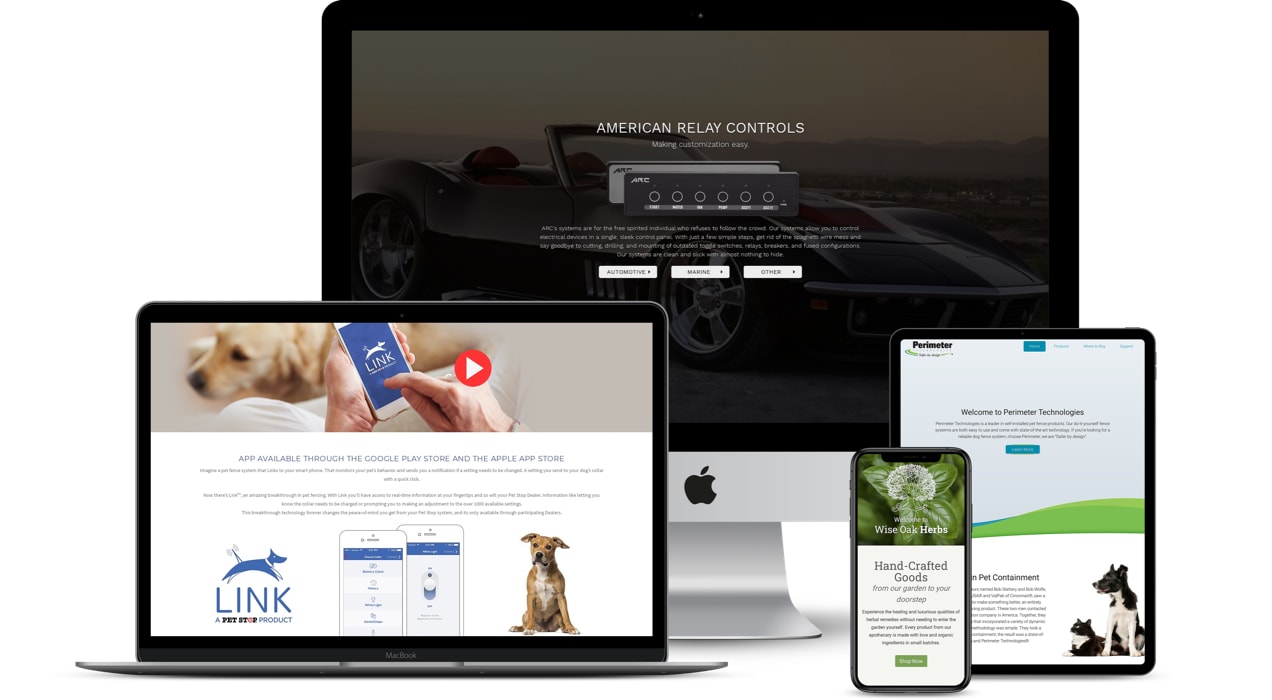 How WooCommerce helped us find success
We use WooCommerce on a daily basis to both develop and maintain online stores for our clients. Here's just a small sampling of the websites we've built over the last few years:
Many of these clients only had physical storefronts before we built their online stores. WooCommerce allowed us to provide a solution that was time-saving and easy to maintain, so they could grow their businesses efficiently.
Since WooCommerce is so flexible, we're able to build sites that handle a variety of product types, including:
Invisible dog fence collars
Relay switch controls for vehicles (with many model, color, button, and switch variations)
Printed circuit board parts (with thousands of SKUs, variants, related parts, documents, and shipping options)
Electronic drone kits
Herbal products
Beer
Each online store involves several payment and shipping options, which we're able to seamlessly integrate with other platforms and gateways via extensions and custom code.
We use proven SEO and search marketing strategies to drive customers to our clients' stores. The WooCommerce extension library makes it straightforward to incorporate social media, search ads, and other marketing tools.
Our favorite aspects of WooCommerce
Right out of the gate, WooCommerce proved itself as a quick solution for clients with existing WordPress websites, letting us avoid developing separate stores for them. We also love how customizable the platform is.
Put simply, WooCommerce empowered us to take advantage of the flexibility of WordPress to meet the needs to stores with complex offerings. One of our websites, WORLD electronics, sells a product with:
Two types of availability
Repair options/pricing
Custom part numbers
Inventory management that syncs with their existing ERP system
Compatible parts
Related product documents
The other thousands of products they offer feature the same things. WooCommerce was the game changer for us: No other platform could have allowed us to custom develop a store built to handle sales with this many options as easily.
This was one of my favorite business victories: we launched the store for WORLD electronics and immediately saw five-figure, monthly sales. It was also gratifying to hear that our clients found WooCommerce simple and easy to keep track of orders and fulfillment.
WooCommerce is a great solution for growing agencies
Honestly, I wish I found WooCommerce sooner, as it's made a huge difference in my agency's growth! Everyone should be aware of how WordPress and WooCommerce are a powerful, but simple-to-learn platform for building an online store. By choosing WooCommerce, businesses set themselves up for growth and success.