Are you selling clothing or fashion accessories with WooCommerce? By now, you've probably tackled all the basics — adding photos of your products, writing descriptive copy, setting up a payment method or two, and so on.
With these tasks out of the way, it's time for you to take your fashion-focused store to the next level. By placing top priority on stylish design, making use of compelling content, or trying out powerful extensions, you can improve the experiences of your shoppers and get more sales.
Let's explore a few ways that store owners using WooCommerce to sell clothing or fashion products can reach new heights, starting with (appropriately) visual appeal.
Use a theme that fits your store
Brick and mortar clothing and fashion accessory stores invest plenty of time and money in creating a branded "experience" for their shoppers. Right from the moment a person walks into their store, they want everything — from the music to the store layout to the tags on each item — to reflect what they're about.
As an online retailer, you might not have a physical location or price tags with your logo on them, but what you should still be offering to your shoppers is that experience.
Right from that first moment they see your store, they should begin to understand you — what kind of clothes you sell, who you want to sell them to, what your values on, and so on. It might take a few seconds to grasp all that information, but it starts with that very first glimpse.
This is why taking a close look at your WooCommerce theme is an important first step. If you sell wedding dresses, your theme should look elegant and professional, not childish or casual. On the other hand, if you sell children's clothes, a cute, childlike theme is a better fit for you.
It's what we think Schoffa does particularly well with their theme, custom-created to run on WooCommerce. With one glimpse at their font, their messaging, and a single image, you perceive professionalism and good business sense.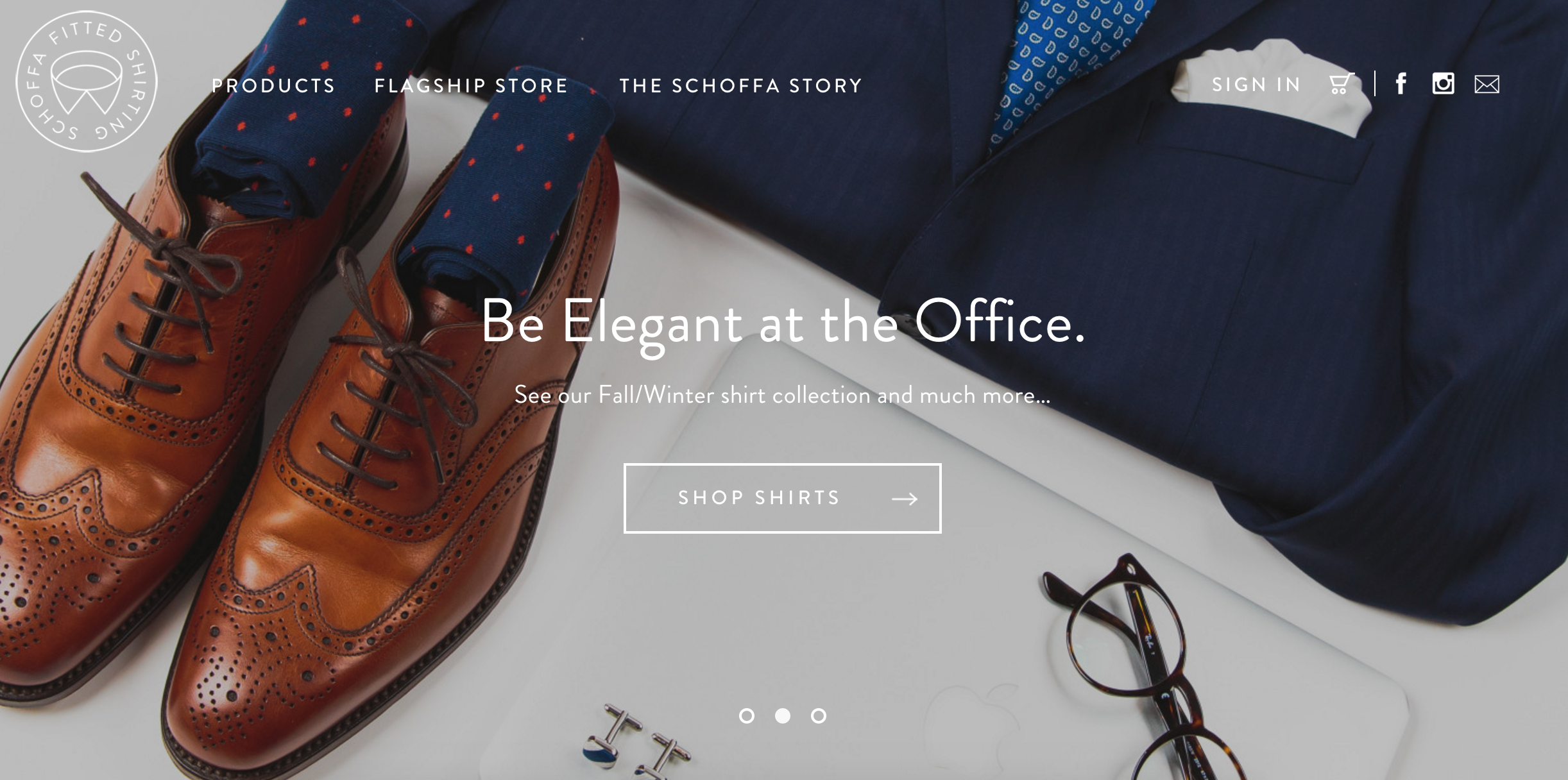 A mismatch between your theme and your store's contents could confuse your shoppers, making them more likely to leave in favor of a competitor. That's why it's so important to get every little visual detail right.
Don't think you have it right? There are plenty of WooCommerce themes you can pick from, ranging from sleek and elegant to playful and fun. One good place to start for clothing stores is Galleria, an inexpensive child theme for Storefront:
Alternately, if your clothing is a little less modern and meant for a younger crowd, the Proshop child theme is equally affordable and could prove a better fit: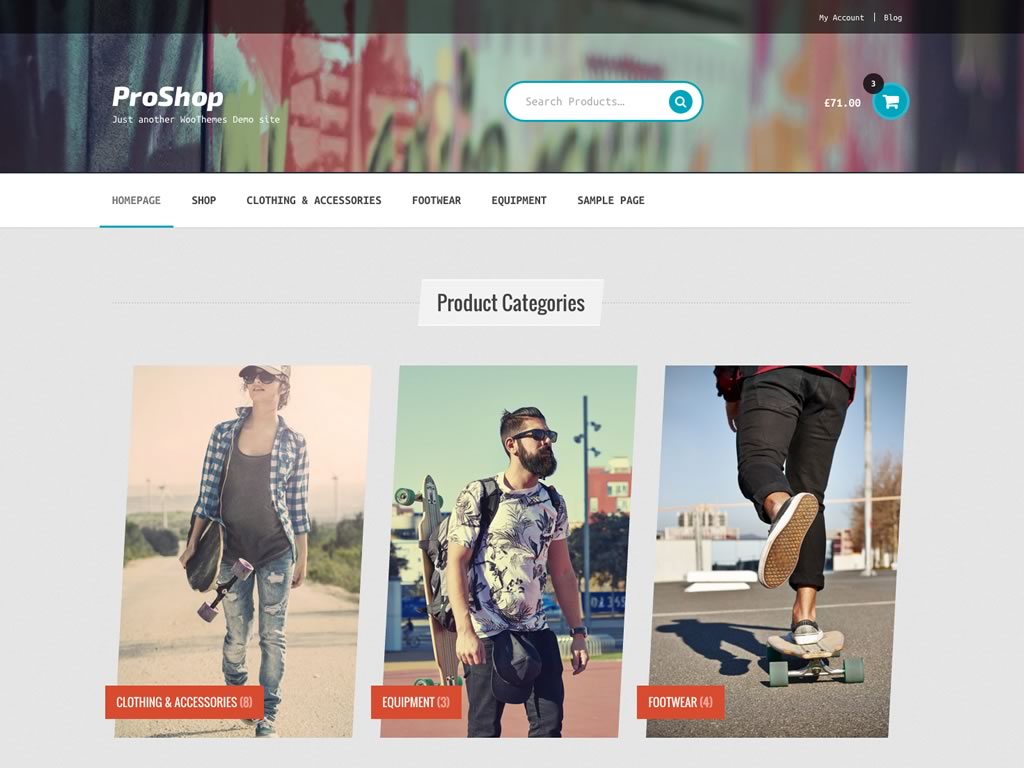 Either of these child themes — or even a customized version of the free Storefront theme itself — might be just what you need to present that fantastic first impression to your store's visitors.
Use professional photos on your homepage, category pages, and product pages
When you started your store, your budget might have been tight. With a little time and a few sales under your belt, you might have a bit more breathing room… and more opportunities for improvement.
This takes us to our next tip: photos. Take a close look at all the photos on your site, particularly those on your homepage, category pages, and finally your product pages. Ask yourself:
"Do these photos look professional?" They shouldn't look like they were taken with someone's cell phone.
"Are they the right size?" Images shouldn't be blurry, pixelated, or (on product pages) unable to be viewed with at a higher resolution. Check on multiple screen sizes to be sure.
"Are they mobile-friendly?" Your entire store should be mobile-friendly, in fact. This means no scrolling or zooming on cell phones or tablets.
"Are they appropriate for my store?" A dark, mysterious-looking photo might work for a store that sells clothing designed for fans of goth wear… but not so much older women looking for dresses to wear to church.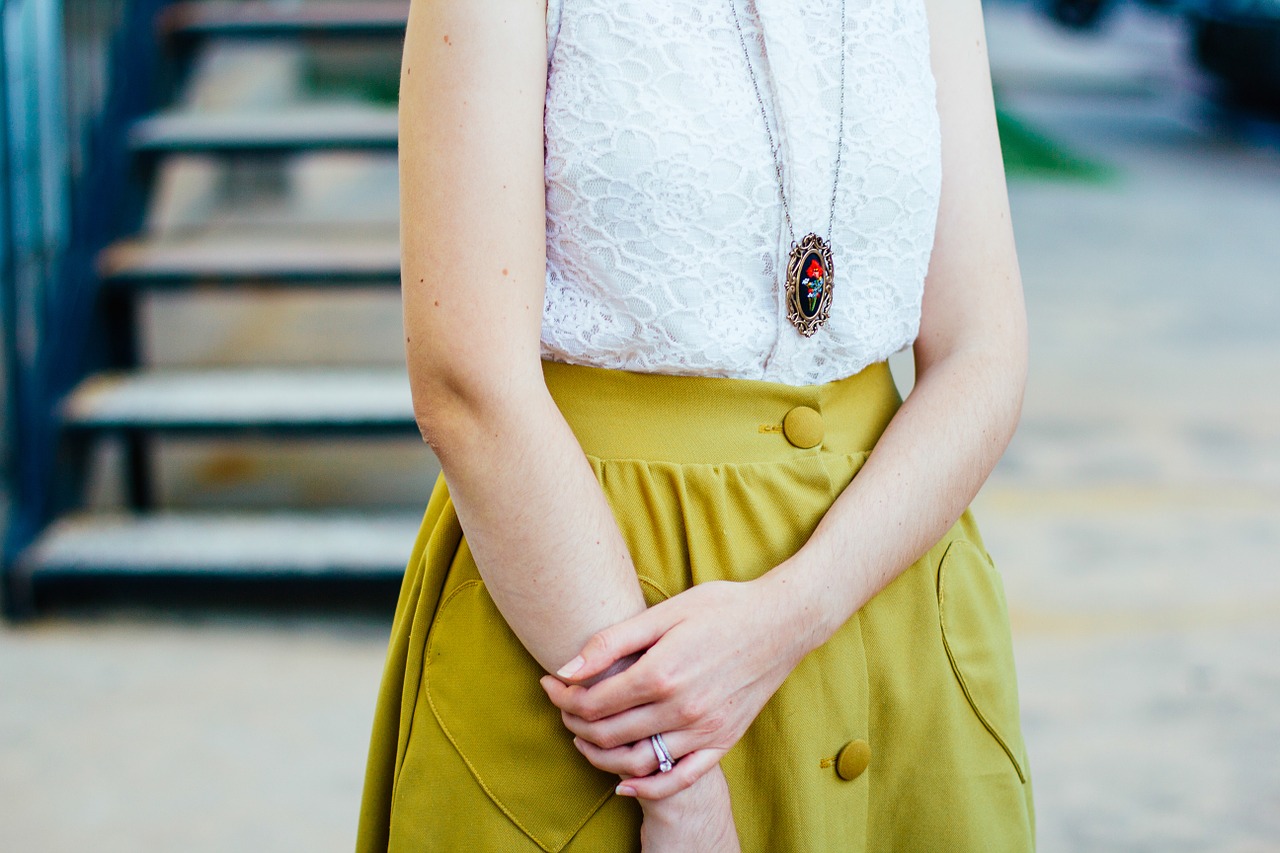 If your photos don't meet your needs, it's worth finding a local professional to help you out. Though this might run you anywhere from a few hundred to a few thousand dollars in time, staging, photography, and processing fees, it's worth it — especially if you don't have the resources yourself, and even more so if you don't change your product lineup often.
If your products change regularly, consider investing in your business by purchasing a nice camera, taking photography lessons, and learning how to process or touch up product photos for your store. It'll save you both time and money, and (maybe more importantly) keep you looking like a pro.
You can see this professionalism in action on the WooCommerce-powered clothing store 10deep. Take a look at how each item in their lineup is photographed consistently. Every photo on their store is beautiful and on-brand, and their product pages include high-resolution detail shots that are just plain gorgeous.
Remember: if shoppers think something looks odd or untrustworthy, they'll go elsewhere. Everything we recommend in this guide is designed to help you avoid that.
Go beyond simple product copy — convince with content, videos, and UGC
Writing product copy is an art. But even if you've already mastered it, there's still room to improve how you convince your shoppers that your products are worth purchasing.
If your potential customers aren't consistently moved to action by your photos and copy, there are a few other things you can do to convince them. Some ideas:
Add links to relevant content like blog posts, lookbooks, or styling guides. Reading more about a product or your brand can establish trust, or even get them interested in brand new items they've yet to see.
Produce and embed short videos where you show off items in detail. These don't have to be as professional as your photos, especially if your store already has a casual vibe.
Add user generated content, like photos from Instagram and embedded tweets singing your praises. UGC can be extremely powerful, and often goes long way in convincing shoppers to try your products.
As we showcased in this post on fashion brands successfully using social media, Converse adds Instagram photos from their customers right on product pages, showing shoppers exactly how their shoes look in real life… and linking to items they might not have seen yet.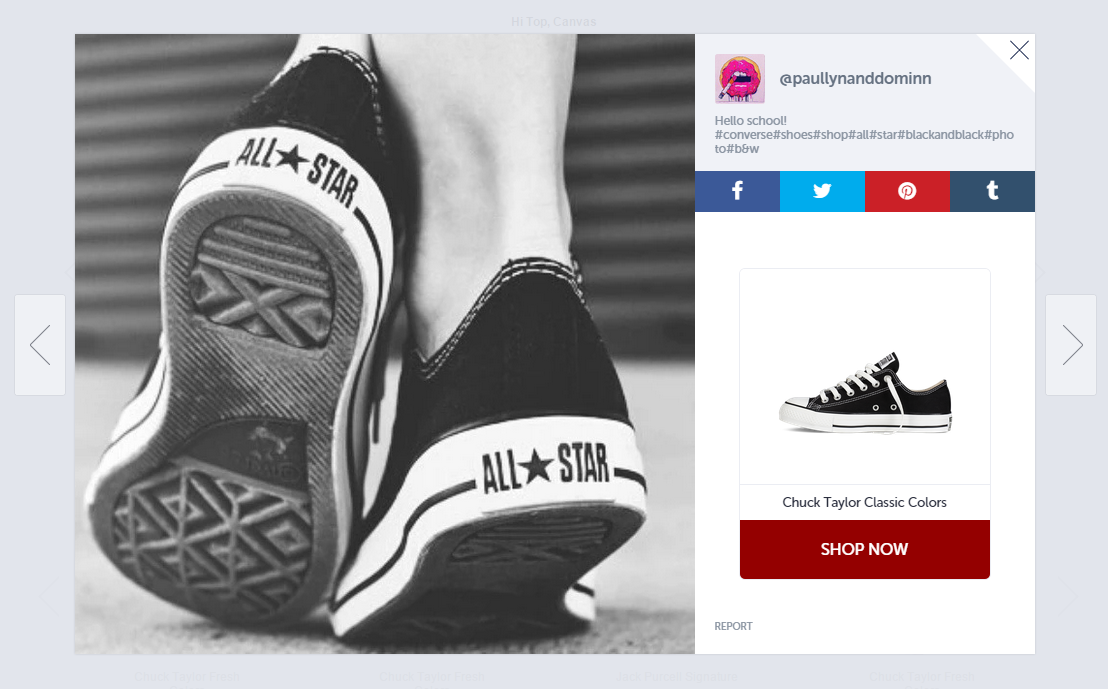 If you can convince your customers to use a common hashtag on Instagram, you don't even need to add the photos to your product pages — just use this extension and the images will appear automatically.
Use select extensions to create special experiences for savvy shoppers
There are a few more ways that fashion-focused stores can both appeal to new customers and bring existing ones back for more. Here are the extensions we recommend for fashion stores looking to take things to the next level: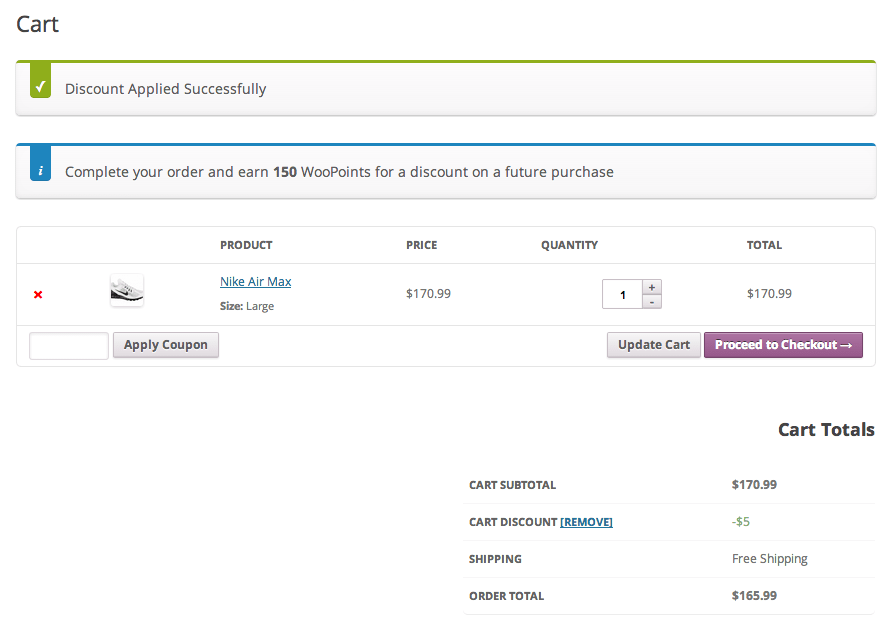 As you can see, many of these extensions don't just benefit the first-time customer — they also create loyalty and incentivize repeat purchases. This is ideal for clothing and fashion stores who have a regularly changing lineup, because you're going to want those customers coming back each season to see what's new (and to buy something).
Speaking of coming back, let's move on to our final recommendation.
Bring customers back again & again by following up
As we just mentioned, improving your store doesn't mean focusing just on acquiring new customers — it also requires you to spend some time bringing those hard-fought first customers back. That's why Follow Ups is an ideal extension for your store.
With Follow Ups, you can send follow-up emails (or tweets, should you decide to collect your customers' Twitter handles at checkout — neat, right?) to customers at any time post-purchase.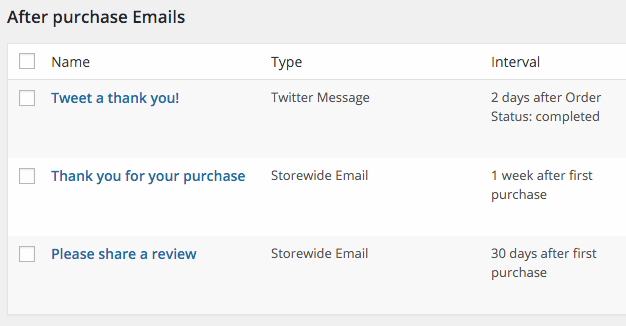 The extension enables you to create a simple "how did you like your new dress?" message that's automatically sent to only dress owners after 10 days… or a full series of drip emails that offer educational content sent to every customer over the span of 10 weeks. One follow-up or many — the choice is yours.
Email follow-ups also allow you to automatically send out discounts to select customers post-purchase.
With so many settings and options, this extension gives you the power to turn your store into a marketing machine. Building relationships with your customers is crucial, and by checking in with them — or offering little treats — you can do just that. They don't have to know it's automated. 😉
With WooCommerce, your fashion or clothing store can thrive
Beautiful clothing or unique fashion accessories can help propel your store into the spotlight. But to convince more shoppers to make purchases, you need to have a killer design and effective marketing.
That's what you can get with WooCommerce. With the right theme, ideas, and select extensions, you'll not only be able to attract new customers, but also keep the customers you've already gained loyal and interested in your brand.
Looking for some more inspiration? Check out what the real-life fashion stores in our WooCommerce Showcase are doing, from using world-class designs to offering amazing promotions.
Have any tips of your own to share with fashion-focused store owners? We'd be thrilled to hear from you in the comments — chime in!