Important: 
This theme was
retired
in June 2012. Documentation is no longer being updated.
The Coda home page with each of its modules explained.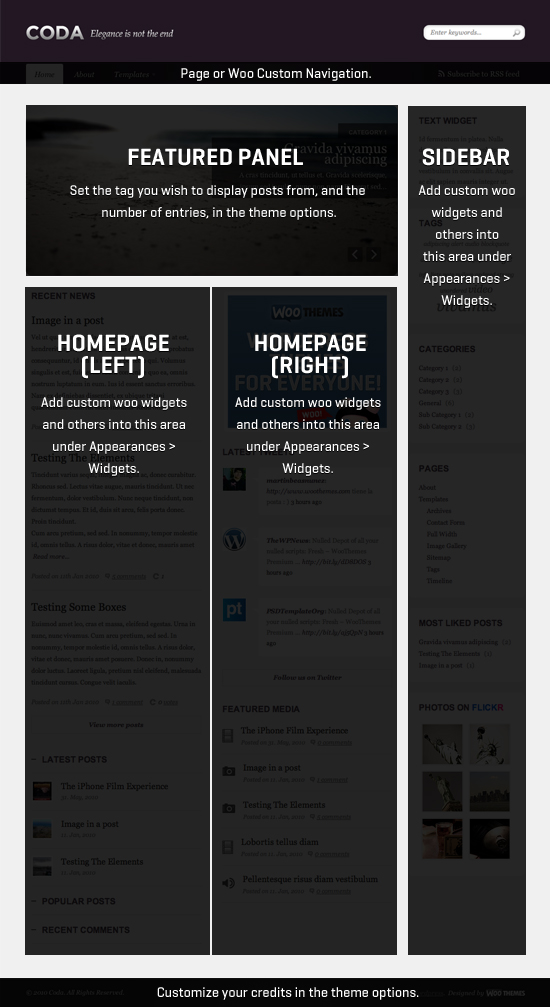 The home page has three regions for the placement of custom Woo widgets in the sidebar, and left and right columns.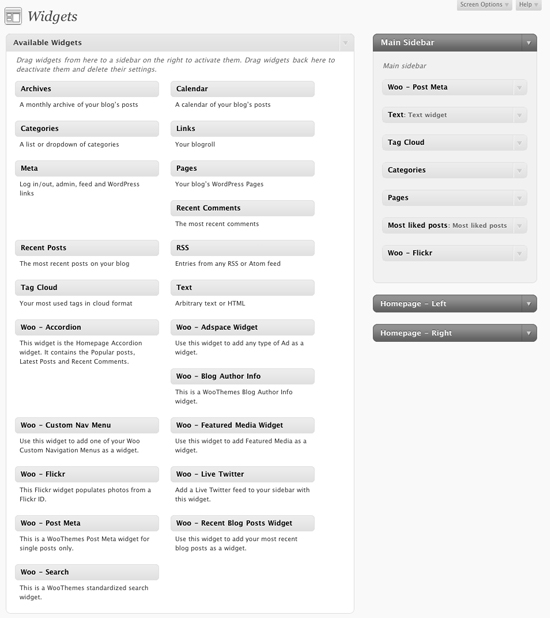 Setting up the featured panel on the homepage ↑ Back to top
The Featured Panel can be used to display noteworthy blog posts, which are tag based. Once you have specified a tag, be sure you add that tag to the blog posts you want to feature as this must be done to display them. It displays the title of the post, the excerpt, and the optional but important custom image that is the focal point.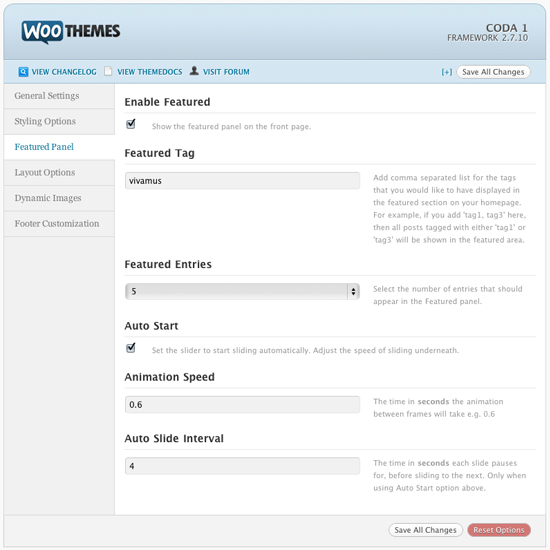 Add a tag to the post and specifying an image in the Coda Custom Settings panel below the WYSIWYG editor on the Add/Edit post form.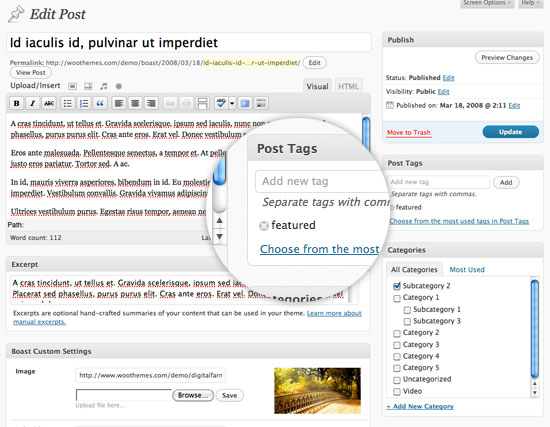 There are nine custom widgets that can be added to widgetized areas  in the sidebar and left and right columns of the home page.
Woo – Accordion (home page only)
Woo – Adspace
Woo – Blog author info
Woo – Featured media (home page only)
Woo – Flickr
Woo – Live twitter (home page only)
Woo – Post meta (single posts only)
Woo – Recent blog posts (home page only)
Woo – Search