Homepage Control is a lightweight plugin that allows you to toggle the visibility and reorder the homepage components of your WordPress theme. Any theme which has a homepage action can use Homepage Control. Homepage Control is not dependant on WooCommerce.
Download Homepage Control for free from WordPress.org.
Go to: WordPress Admin > Plugins > Add New
Search for "Homepage Control"
Click "Install Now"
Activate the extension.
More information at: Installing and Managing Plugins.
To use Homepage Control:
Go to: Appearance > Customize > Homepage Control.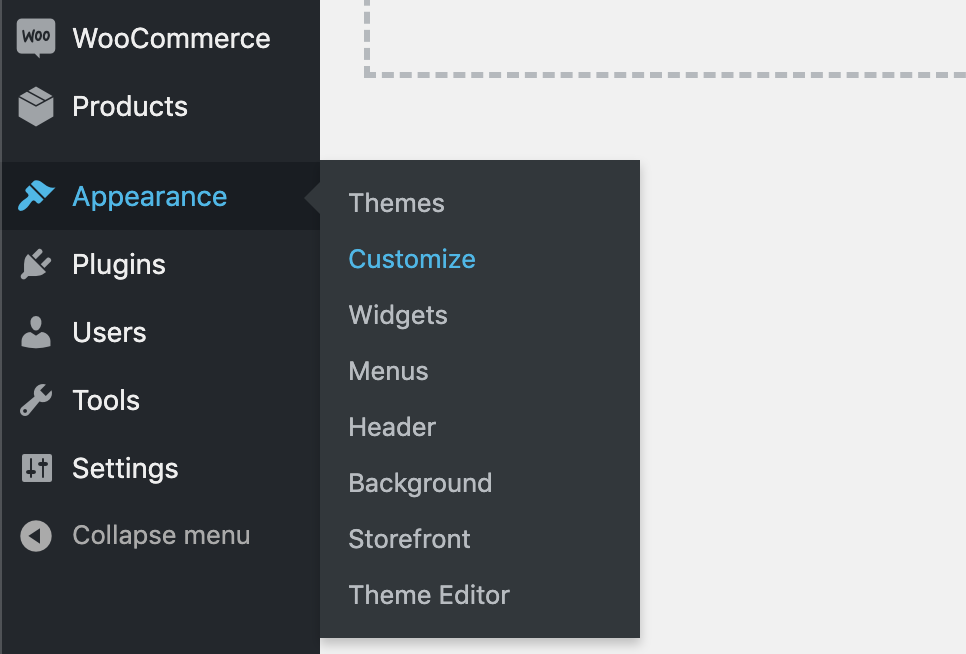 Drag and drop items to reorder.
Tick/untick the checkbox of each item to turn the display on/off.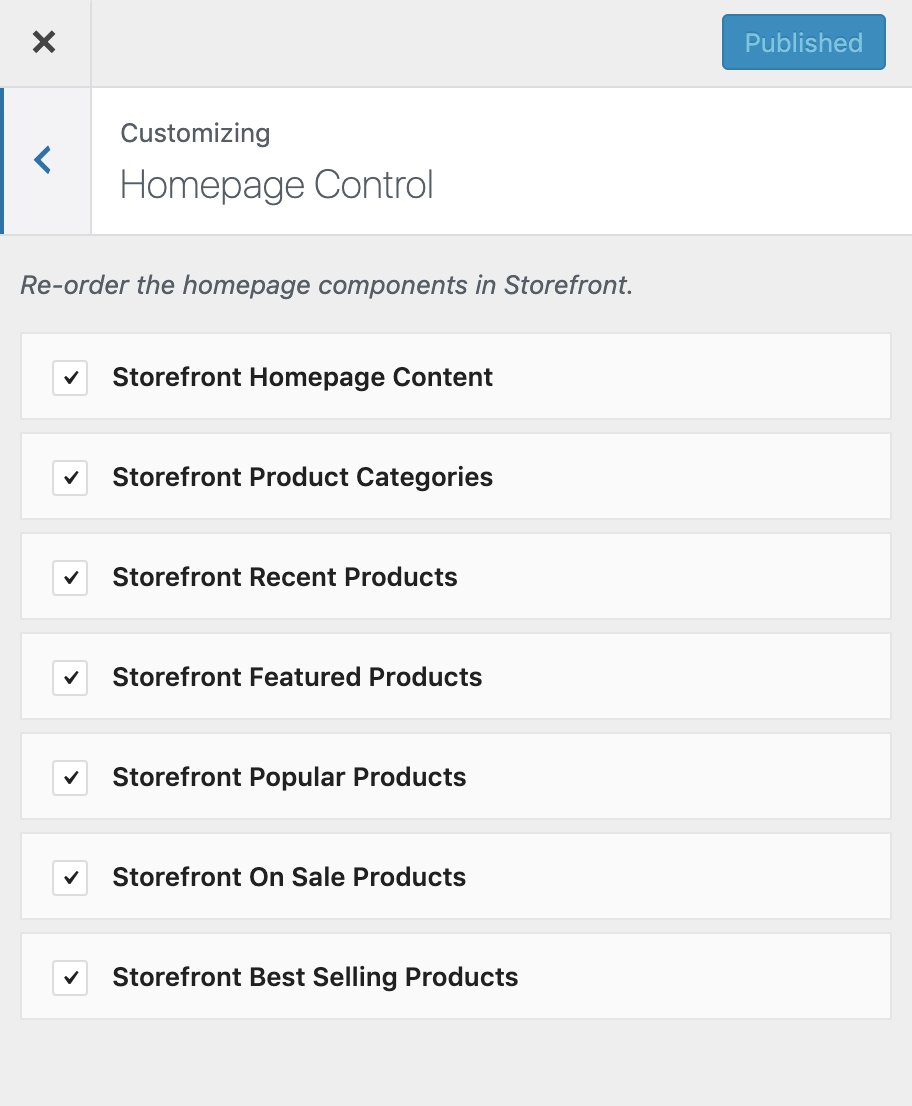 Press the Publish button to save changes.
Any new components added after the initial configuration will need to be manually toggled in the "Homepage Control" panel.
Any theme that has a homepage action on the homepage is compatible. Any WooCommerce theme released on or after January 1st, 2014 is compatible with homepage control.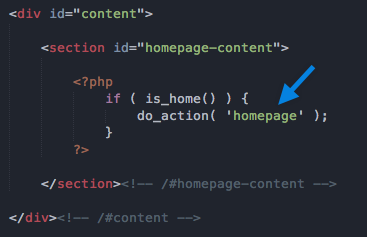 Homepage Control monitors the homepage action that is executed on the homepage. Any function hooked into this action will appear in the settings. This means Homepage Control is compatible with third-party themes that use the same hook, or with any custom functions you hook in via child theme.