Please note: This product has been retired and is no longer available for download.
The HTML Term Description feature lets you enter HTML into category, tag, and custom taxonomy descriptions. It also adds the familiar WordPress editor to make entering HTML easier. Not all themes display the term descriptions, to check on this for your theme be sure to contact the developer(s) of the theme you are using.
Using HTML Term Descriptions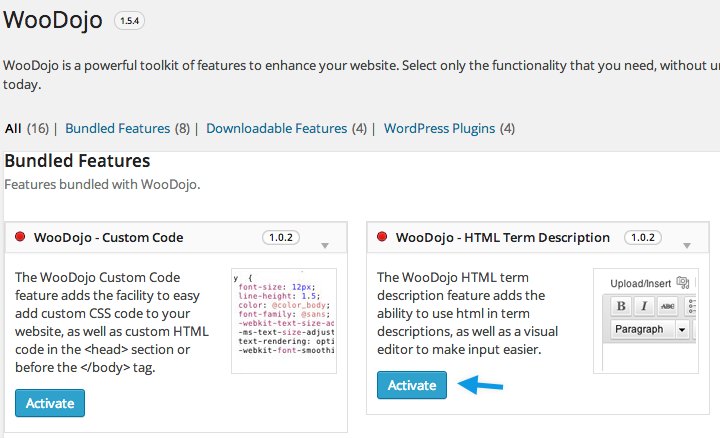 After enabling the HTML Term Description feature the description box for all categories, tags, and other custom taxonomies will allow HTML. To help make entering HTML easier the familiar WordPress editor has been added.