The holidays are a busy time for everyone. If you're a developer, you're not exempt from this — your clients are likely more in need of your services than ever, leading to long hours that make it difficult to get away.
For some of your clients, the best way to handle their unique, holiday-only needs, or the increase in working hours this time of year brings, is to create custom packages. Custom holiday packages can help you better anticipate each client's needs, drum up more business, and also make it easier for you to take a break.
Let's have a look at why you might want to consider creating special plans just for the holiday season. We'll also cover how you can convey the value of these plans to your clients, and what to do once the holidays have ended and everything is back to normal (or as normal as it gets).
Why the holidays might require separate packages
During most times of the year, you might work with your clients on a per-project basis, completing work and billing them by hour or job. Or you might have monthly packages set up in which you complete a set amount of work or maintenance.
For your eCommerce clients, however, the holidays are a wholly different time. Their focus is unlikely to be on growing and improving their store — they're much more likely to be worried about whether or not their store can sustain the upcoming influx of traffic and orders.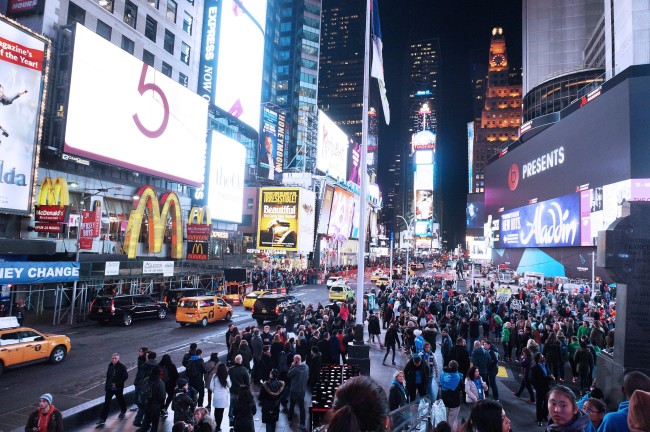 Rather than continue your usual working relationship with your clients during the holidays, it makes more sense to offer packages that can help them prepare for this time of year. These are the few months where you're most likely to run into hosting issues, last-minute requests, or other unexpected needs.
The packages you offer can range from simple «on call» solutions to more complex ones designed for your large or enterprise level customers who might need advanced development. Let's take a closer look at the kinds of plans you should think about offering.
The kinds of plans you should be prepared to create
You might know your clients well enough to have some ideas about what they'll need during this busy time of year, but if not, think about creating custom holiday packages that offer the following:
Extra design or development work — Store owners don't always plan ahead for their holiday promotions, which might lead to last-minute scrambles for new pages, promotional banners, or customer discounts. If you help out with these regularly — or you're willing to lend a hand — a small package for a few hours of holiday promotion setup could be a huge success.
Site review and maintenance — Traffic will be higher during this time of year than any other (barring a feature on a national website, that is). Offering one or multiple check-ins to ensure site/server health is a great idea. Get those updates done now!
Server upgrades — Speaking of which, you can always offer to upgrade your client's hosting plans before the holidays, and downgrade them afterwards.
On-call or extra support — Be there when they need you at an agreed-upon rate. You don't have to offer 24/7 availability, but it's something to consider, especially if you work for an agency.
These are just a few ideas, but they're the ones you're most likely to find success with during the holiday season. Your clients are going to want extra support during this time, so creating any kind of plan that gives them that is a great idea.
How to price your holiday packages
Ah, pricing — one of the trickiest aspects of any developer's world.
If your holiday packages are going to serve as add-ons to a client's existing monthly plan, try to keep them as clear-cut as possible — for example, priced at a single fee ($500 for one service, $750 for two, and so on).
If your holiday packages are standalone or will replace an existing plan, in this case it would make more sense to go by an hourly rate. An hourly rate on top of an existing hourly rate doesn't make sense in the previous scenario, but it's better for clients who don't already have some kind of arrangement with you now (or are opting for a plan that includes additional holiday coverage, like 24/7 support).
As for what to actually charge, use your own best judgement based on your existing fees, but don't be afraid to charge a little more for extra work, like 24/7 support or last-minute development. Your clients will understand, especially if you're up-front with them about it.
The pitch: how to bring up the packages and convey their value to clients
Now you'll need to convince your clients that your holiday plans are worth the investment.
The best way to go about this, if you can, is with individualized pitches. If you don't have many clients, and have a good idea about what one might need or prefer over another, you can send them each a simple, personalized email.
Try to do this prior to the start of the holiday season (preferably a month or so before activity is strongest). You could write an email like:
I wanted to let you know that I'm offering on-call development support for my clients between November 20 and January 5. This allows you to call me 24/7, even on holidays, with any last-minute requests or concerns about your site. The cost for this support is ($). Please let me know if you're interested and would like to discuss further. Thanks!
Have a lot of clients? Don't have time for individual pitches, or aren't sure what each person might actually want? Create a one-page PDF or document with information on all of your available plans, then send it out to everyone via email. While this is a far less personal approach, it will still get the message out.
After sending your clients some initial pitches, make yourself available to answer questions and offer more information on your holiday offerings. Explain why the holidays merit these plans if needed, or how each client could personally benefit from them. And if need be, don't shy away from follow-up emails or phone calls — just try not to be pushy!
What to offer if your packages aren't the best fit
Some clients might be keen to take you up on your offer of a special holiday development package, but simply can't afford it. Others might not simply need that level of service.
Be prepared to listen to feedback and create custom solutions for some of your clients. A one-size-fits-all approach doesn't always work, especially with smaller companies or those with budget concerns, but you still want to be there for them.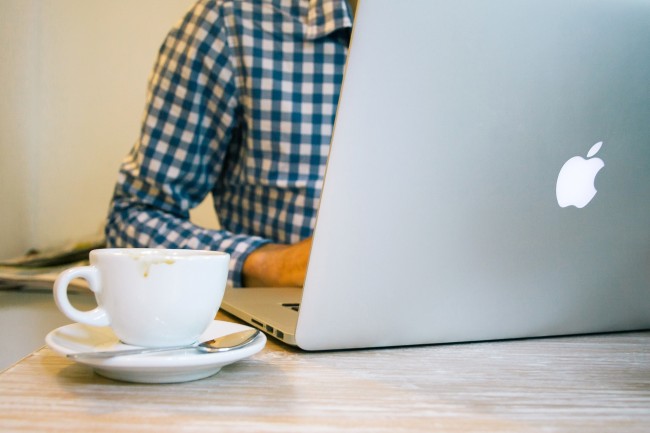 This might mean offering to set up special monitoring for high traffic periods or sluggish server performance for your budget-sensitive clients — something they can't really do without — but forgoing any special projects or site additions.
Or it might mean adding just one or two small features for your smallest sites right at the start of the season, and getting in touch with them once the holidays end to discuss what you can do differently next year.
By showing you're flexible and willing to work with all situations, you'll grow the trust your clients have in you as a developer (or as part of an agency). You'll also be able to bring on business you might have otherwise lost by insisting on adherence to packages only.
What to do once the holiday season has ended
After the sales have settled down, website traffic has returned to its normal levels, and your clients are all back in the office again, place top priority on getting things back to normal.
First, ensure that bills for any extra work, emergency services, or special plans are processed and sent for payment right away. It'll be easy for both you and your clients to forget about this detail, but it's best to tackle the topic of money first — and clear up any questions or concerns.
Next, inform any clients in writing whose plans will be changing, or whose technical details (ex. hosting, server resources) will be altered as agreed upon previously. Give them a few days to read and respond to your notice, or change their mind if need be — for example, if they want to keep that extra RAM just in case.
Finally, create and deliver any reports you are typically responsible for generating, with particular attention paid to the items you might have altered during the holiday period. So for example, if you upgraded a client's server due to an expected increase in traffic, you'll likely want to note if this increase happened, and how it was handled (load times, etc.).
Through all of this, remind your clients that you are available for questions, phone calls, meetings, or whatever you are most comfortable with. Keeping communication open is the best way to prevent tiny issues from snowballing into enormous problems!
With a little planning ahead, the holidays can go smoothly for both you and your customers
There you have it — how to create custom holiday packages, explain them to your clients, and transition to and away from them again.
By planning ahead, you'll ensure that the holiday season goes smoothly for both you as a developer and your clients — you because you'll have a better idea of the work you'll be doing ahead of time, and your clients because they'll know they have someone they can count on in case of emergencies, and at a reasonable rate they've agreed to well in advance.
Have any questions about holiday packages for clients, or any suggestions of your own to add? Have you done anything special during the holidays for your clients that you think would benefit other developers? We'd love it if you could spare a second to leave us your thoughts in the comments below.