Are you considering your customers' wants and needs when choosing the available shipping options for your store?
We've spoken before about how important it is to consider your customers when setting up your store's navigation, writing copy, and creating a return policy. But when it comes to shipping, you might do (or have done) what you think is best, never realizing there's a mismatch present.
Spending just a few minutes thinking about your customers' expectations can help you pick the right shipping methods, speeds, and options the first time — or, if your store's been up and running a while, just in time to keep all your interested shoppers from walking away.
Here's why you should keep your potential customers in mind when it comes to shipping, and how to best consider their expectations as you're setting up your options.
Why you should think about your customers when choosing shipping options
When you're setting up your online store, it's tempting to move as quickly as possible or launch a «minimum viable product.» The idea that we need to move fast and ship our ideas as quickly as possible is engrained in us, almost to the point that we can't operate any other way.
But operating too quickly can have its drawbacks, and among them is a mismatch between customer needs and what your store actually offers. If you simply set something up ASAP without thinking about whether or not it's a good fit, or if it will serve your shoppers (or even your products!) well, you could be at risk of losing sales.
It's not just new store owners who move quickly who run the risk of running into this issue, though. Seasoned store owners sometimes add products that would do better with special shipping options or new methods, but never consider changing their setup to match.
This is why it's best for everyone to slow down and be mindful of your customers' expectations in every situation, whether you're starting a brand new store or adding one or more new items to your catalog.
Let's go over how you can practice this mindfulness in a couple steps and just a few minutes of work.
Think about any products with special requirements
First things first: do you have any products with special shipping requirements? These should mostly be obvious, but you may have to put on your thinking cap to cover all the possibilities that your shoppers could come up with.
For example, if your store is in the business of selling fresh meats straight from your local farm to kitchens all across the country, you'd almost certainly have shipping options designed to keep your steaks and fish fillets cold and well-preserved until they reached their final destination.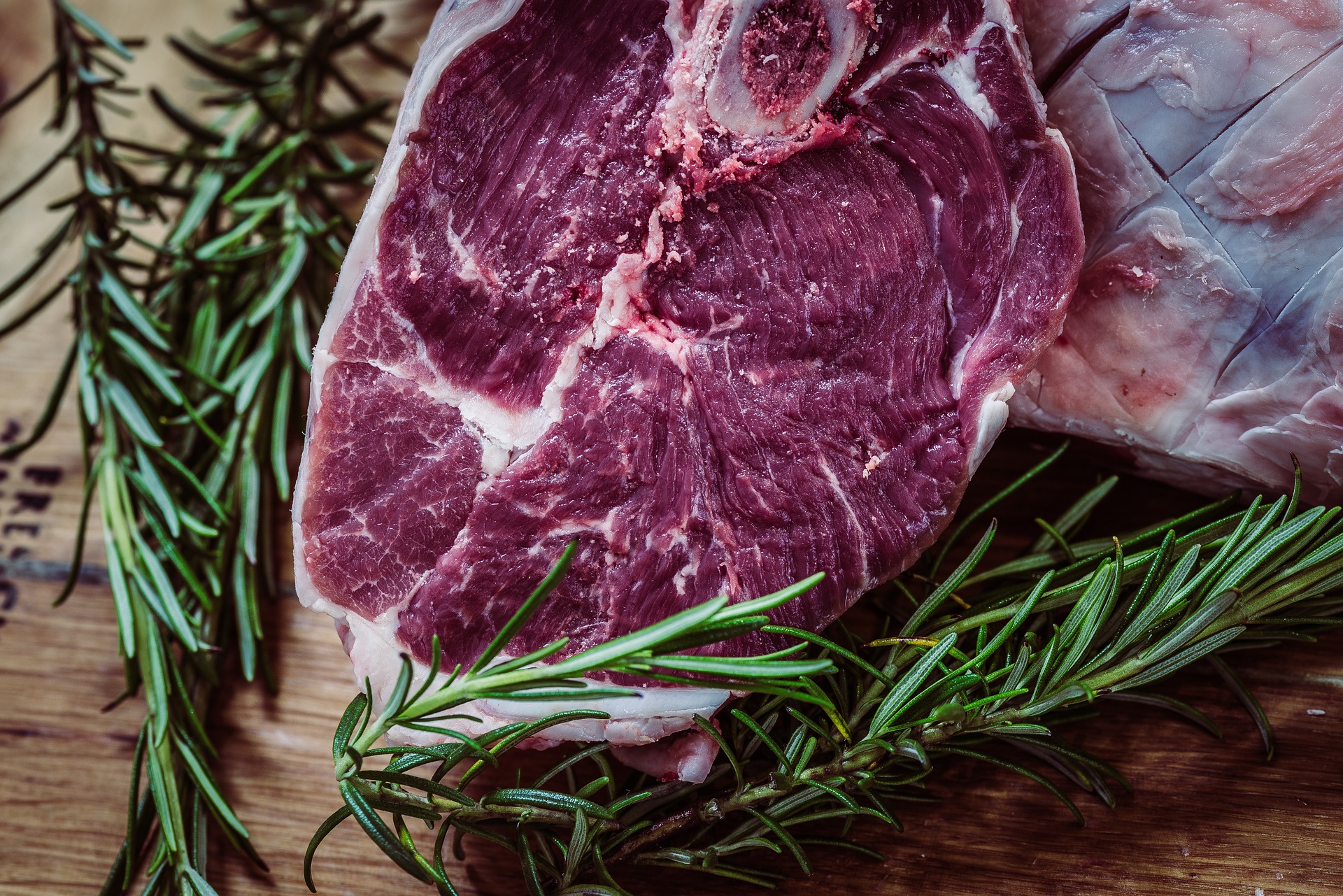 And another equally obvious example: if your store promises, say, custom business cards printed and delivered in a week or less, you'll of course want to make sure that you have shipping options to get them there within that week.
Some special requirements are less obvious, though, and your customers might be the ones who come up with them. They might include:
Gift wrapping and packaging, for products that could be given as gifts
Plain boxes or discreet labeling, for products that could be perceived as «sensitive» (ex. medication) or perhaps spoil a surprise (party supplies, anyone?)
Special packaging and extra padding, for items that have to travel a long way
Finally, overnight or express shipping options, even to areas you might not normally offer them to, in the event of an emergency or last-minute need
You don't necessarily have to make these options freely available for all of your customers to choose them during the checkout process. However, you should at least consider adding a note to your checkout page stating which options are available by request.
Whether you support these special needs by default or are prepared to honor requests for them on a case-by-case basis, spending a little time thinking about the situations that may arise can prepare you for anything… and possibly make more sales.
How quickly do your customers expect your products to arrive? Add corresponding methods
We've already hinted at speed being a factor to consider when you're setting up your shipping methods, but how fast you think your products need to ship and how fast your customers think they should ship could be two different things entirely.
If you sell trendy men and women's clothing, you might think standard ground shipping is fine — after all, what's the rush? But what if a large portion of your customers are ordering those trendy clothes in time for a party this weekend? Or going online specifically to find a shirt to wear for an event?
Again, it's possible there might be a mismatch between what you think your customers need and what they actually need, and this applies to shipping speed above almost anything else. You might never see a need for one of your items to arrive quickly, but there are plenty of last-minute, emergency, or «I forgot!» cases for almost everything.
To combat this, it's worth adding at least express (two- or three-day) and overnight shipping options for your customers to pick from. If this will cost a lot for some of your heavier or bulkier goods, you don't have to eat the costs; if your customers need it that badly, they'll be prepared to pay, and you can always adjust the individual shipping costs accordingly with an extension.
Consider price and its impact carefully — and offer free shipping if it makes sense
Sure, customers who need something fast aren't going to expect to get it for free. But what about customers who just want something whenever they can get it? How much should they expect to pay for the pleasure of receiving their order?
The cost of shipping is one of the biggest factors that can cause a shopping cart to be abandoned. One Business Insider study says that, on average, 58% of carts are deserted because of shipping fees, which adds up to approximately $4 trillion USD in lost sales each year.
Note, also, that 50% of carts were also abandoned because the threshold for free shipping wasn't reached.
Customers usually don't want to pay for shipping. They often perceive this money as going straight into your pockets, when the truth is that you're often covering exactly what your carrier of choice is charging you. So it can be difficult to combat this perception while not losing money.
The best thing you can do is look at your margins and consider very carefully if and when it makes sense to offer free shipping. You'll usually find a point at which you can cover the average shipping amount and still feel good about it based on the margins on your products; for many retailers, this is $50 or $75.
If you never feel good about it, though, this may imply that your product margins aren't very healthy. But you also don't have to offer free shipping. There are far more things you can do to gain customers, like offering coupons or other discounts.
It's also true that your customers might not be motivated by free shipping in the first place. After all, if you sell fine art online, «free» shipping could be perceived as running the risk of being slow or cheap… thus ruining those expensive art pieces! So this is one case where the model is flipped on its head and charging for shipping is probably a good thing.
It all comes back to thinking about your customers and what they see shipping as representing. Is it an additional annoying charge… or a method with which to safely deliver their new, precious purchase to their doorstep?
Once you've decided, choose the corresponding options in WooCommerce or its extensions
After you've carefully considered your customers' needs and expectations, from price to delivery time to cost, you'll want to go through and set up the corresponding options in WooCommerce.
All of our shipping extensions are available for viewing right here. Popular options include USPS, UPS, FedEx, Canada Post, and Royal Mail. You can also use extensions like ShipStation and ShippingEasy to manage labels, tracking numbers, and more.
With the right extensions added, you can manage your available zones, prices, and methods via Settings > Shipping. You can browse all of our helpful documentation on setting up shipping (complete with videos and screenshots) right here.
In the future, our intention is to make this setup process incredibly easy to do via WooCommerce Connect. Right now, if you're based in the US, running the beta of WooCommerce 2.6, and have installed the WooCommerce Connect alpha, you can set up corresponding options with USPS (and soon, Canada Post).
Let customer needs determine how you ship your products, and you'll see better results
You keep your customers in mind with everything else you do for your online store — why not think about their needs when you set up your shipping options, too?
By being mindful of special shipping conditions like time and packaging, the amount you charge for those shipments, and how you present those options to your shoppers, you can reduce your abandoned carts and ensure your customers feel better about buying from you… whether you're selling fine art or fancy clothes.
Have any questions about how your customers should influence your shipping options? Or better yet, any tips of your own you'd like to share with your fellow store owners? We'd love to hear from you in the comments.