If you run an online store, shipping is the one area where everything you do becomes tangible to your customer. At no time is this more critical to a positive customer experience than the holidays, when the product your customer is touching is likely to be a gift from a friend or family member.
But there are obstacles. If you don't prepare, you can ruin someone's holiday with a late or damaged shipment. Holidays offer opportunities to build your brand, increase customer loyalty, and acquire new customers…but they also offer benefits that will improve your bottom line.
The best way to ensure your business's success is to learn how to prepare for some of the most common holiday shipping issues. In this post, we'll cover how you can get ready for everything from lost shipments to weather delays to the general rush caused by an increase in packages.
Dealing with Lost or Damaged Shipments
Imagine this: you're experiencing the biggest storm of the year and are trying your best to get all of your orders processed. Unfortunately, the icy roads and poor carrier communication lead to a lost package. The customer has contacted you repeatedly but you cannot get enough information to determine the whereabouts of this package.
Faced with the decision to ship a replacement or wait for more information from the carrier, you decide to wait. But while you do, the customer writes a scathing review. Another customer sees the comment and they, too, write a negative review. From there, the next 10 reviews you receive are negative — ouch!
This is a worst-case scenario, but it happens. It's best to prepare for the worst so your business and your customers are covered no matter what happens or who is to blame. Proactively insuring and tracking packages can reduce and even eliminate delivery surprises.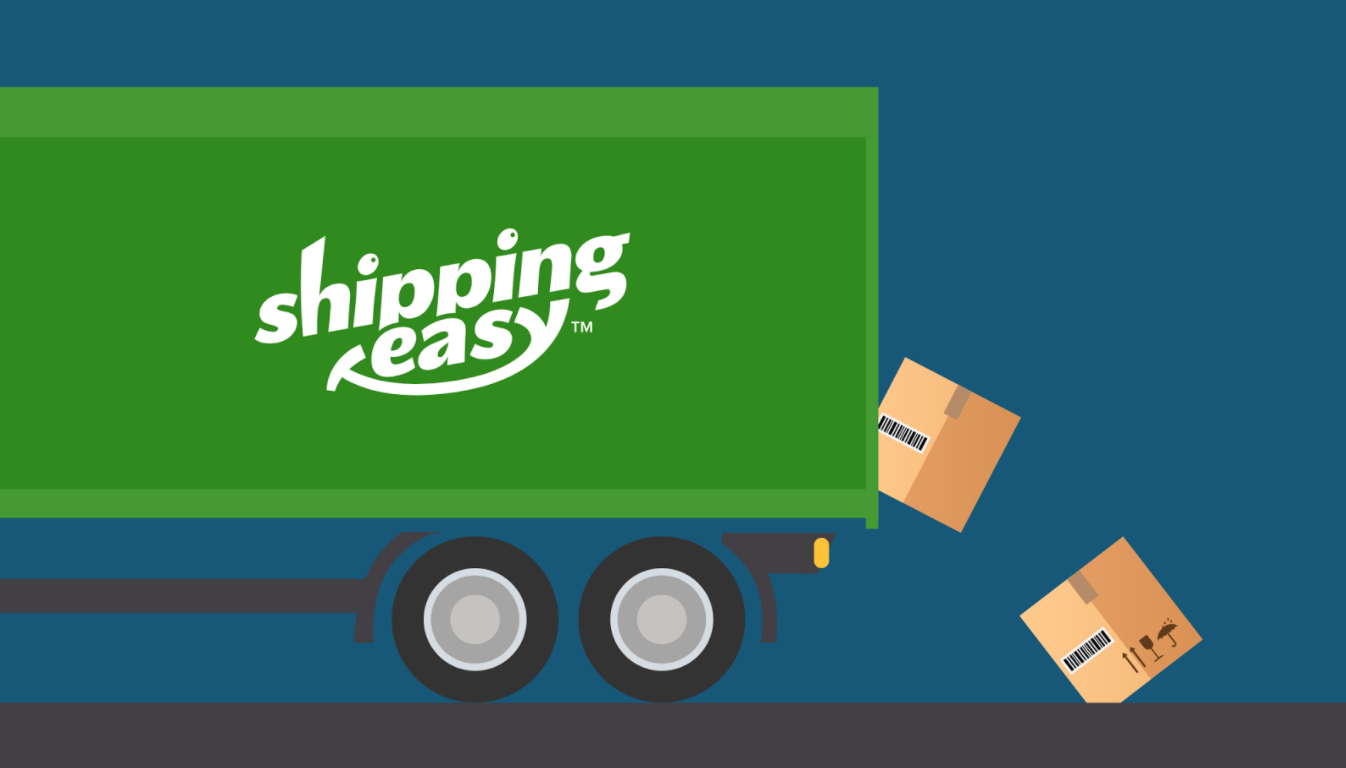 Insuring Your Shipments
If you shop online, chances are good that you've had a package damaged, lost, or stolen in transit. Last year, SmallBiz Trends reported that 20 percent of consumers returned items because they received damaged products. This is even more likely during the busy holiday season and in the winter.
Insurance can offer peace of mind and protection for you and your customers. When deciding what to offer insurance on, consider each product's value and the risk of it being lost, damaged, or stolen during shipping. These are the same attributes your customers will consider when deciding whether or not to purchase the insurance.
With a higher risk for damage and loss, insurance will ensure your costs are covered. For a further breakdown of whether to insure or not to insure, take a look at this breakdown.
Be Sure to Offer Tracking for Your Packages
Tracking one of the easiest ways to meet customer expectations. Most shipping solutions allow sending customizable email templates to customers with the carrier and tracking information. With this information, a customer is less likely to contact you looking for the package's whereabouts.
The best way to prepare yourself for holiday tracking is to find a shipping solution that allows you to integrate all of your marketplaces and view the shipping status for all of your orders. This will allow your company to be proactive rather than reactive when it comes to issues with lost or damaged packages.
Carriers have also started building on their tracking technology. In an effort to boost their e-commerce package shipping efforts a while back, the United States Postal Service rolled out an app to assist both store owners and customers in locating lost or delayed shipments: Missing Mail.
This app provides periodic updates for items that fail to make it to their destination on time. In the event of a lost shipment, you can receive notifications of the search process until a final call is made—either the package is found and delivered, or deemed lost. If you're using USPS to ship, this tool is certainly worth looking into.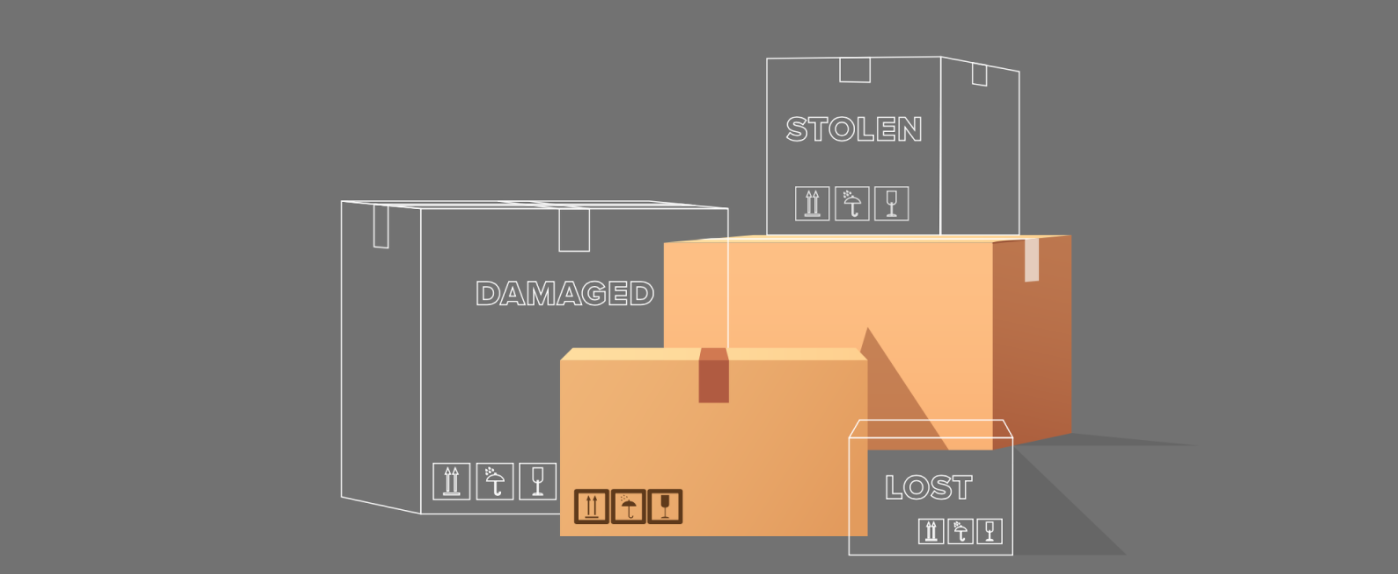 How to Cope with Weather Delays
Weather delays are inevitable during the holidays—especially in geographic areas around the world more prone to inclimate weather—but there are ways you can prepare both your store and customers for them.
First, think about how you want to communicate holiday order cut-off dates. Carriers publish their cut-off times for shipments, and by padding these with your anticipated order processing times, you allow enough time to hit the deadlines. If there is a weather delay, the padded time provides a buffer, giving you more time to make things work.
Another tip: if you know certain areas are experiencing inclement weather (or are about to), use filters within your shipping application to sort orders by their destination. This way, you can prioritize processing those orders that may have longer transit times, and still try to get them to customers on time.
Dealing with Returns
Returns happen, but they don't need to be complicated. The biggest thing to get right for the holidays: your policies. Clear return policies stated on your website will help you avoid any customer confusion and dissatisfaction.
Free, easy, no-questions-asked returns are becoming the norm in e-commerce, and for good reason: 58 percent of customers say they want a "hassle-free" returns policy, and 67 percent of shoppers check the return policy before making a purchase. That being said, offering easy returns can pay off. 92 percent of consumers will buy again if the return process was made easy for them.
Of course, free returns come with additional costs to you. So now's the time to look at your return data and determine if there's a business case for offering them. If you aren't ready to go all-in, you can think about offering flat-rate return shipping, free returns on selected items, or free return to a brick-and-mortar location, if you have one.
Have a look at this guide to holiday reviews for some more helpful tips.
Gift Messages and How Not to Forget Them
It's really embarrassing to give a gift to a loved one with the price tag still attached. Even worse: shipping a gift with a packing slip showing the price, and without adding the gift message the customer wanted.
Solutions like ShippingEasy call out gift orders by displaying a gift box next to the order. This ensures that appropriate packing slips and wrapping options are applied.
To take it one step further, you can create rules within your shipping solution to automate processes you'd do manually, such as custom packing slips. Rules can categorize gift orders or automatically apply packing slips with gift messages to help decrease errors. Be the holiday hero for your customers, not the Grinch.
Consider Your Need for Increased Space
Something else to think about: how much room do you need to store the planned increase in inventory? Also, how much space do you need to accommodate your staff, equipment, boxes, and supplies?
Increased space needs can often be met by taking a hard look at your current area. If there just isn't room to handle higher holiday inventory levels, you may need to find supplemental space to lease, or – if workable – temporary solutions such as portable storage units.
Ensuring you have space for all of your inventory is just as vital as your website's ability to handle holiday traffic. With the uptick in incoming orders, it's easy to overlook this detail.
Space isn't the only consideration when it comes to inventory. The last thing you want to deal with during the busiest and most crucial time of year is inaccurate inventory. An inventory management solution helps you maintain accuracy by taking the manual elements out of inventory, connecting your store and marketplaces together in one place. You may also consider adding "safety stock" and low-stock alerts to make sure you don't inadvertently run out of product during the rush.
Consider Your Equipment, People, and Workflow
These final three things are all tied together. Ask yourself:
Is your equipment adequate to handle the increased throughput necessary to meet holiday demand?
Can you tweak the process or layout of your area to increase capacity?
How does hiring more people impact equipment and workflow?
Do you need more equipment, like scales or printers, to keep things moving?
The most common piece of equipment needed is an additional scale to weigh the extra packages. If you anticipate needing more people, now is definitely the time to determine how they will fit into the workflow, and make sure to leave time to hire and train them.
Wrapping Up Your Holiday Shipping Preparations
Our final piece of advice: make sure your shipping and inventory solution is up to the task. Can you benefit from using advanced features like shipping rules, predictive analytics, and automation? If you are concerned about your shipping solution's ability to support your operations, now might be the right time to explore other solutions.
The holidays are a stressful time. By preparing for lost or damaged shipments, weather delays, returns, and operational logistics, you can avoid the holiday headaches that many companies endure. Finalize any changes to your workflow now so you can have a joyous season.
Have any questions about tackling shipping challenges this season? Leave a comment and we'll be happy to help.
This post is brought to you by Rob at ShippingEasy. ShippingEasy is the easiest cloud-based shipping, inventory management, and customer marketing platform on the market. Save money through discounted shipping rates, easily print labels, process orders, and more. Let's hear what Rob has to say about shipping easier this holiday season.