The holiday season is many things. For eCommerce businesses, it's a golden opportunity to drive more sales as people search online for gifts and everything they need to celebrate the holidays.
Of course, holidays happen all year around depending on where you're based! But November and December are typically a time of increased traffic and sales opportunities worldwide – and you'll want to make the most of it.
Here's how to make your WooCommerce store stand out online during the holiday season. 
Driving traffic to your homepage? Make it count!
Your homepage is where a lot of people will start their experience with your brand and products. When was the last time you changed things up?
And more importantly: are you displaying your products front and centre?
It's easy to pull in a selection of products to the homepage of your store – by adding a shortcode. For example, you could display 'best-selling', 'top-rated', 'on-sale', or a 'random' selection.
Here is an example of products being shown on a homepage using the following shortcode: products limit="4" columns="4" orderby="popularity" order="DESC" visibility="vi
Consider how you could promote different products on your homepage to keep things fresh during the holiday season, especially for those who might spend more time on your store than usual.
Feature products-of-the-day across your site
Beyond the homepage: With an extension like Products of the Day, you can promote specific products that you'd like to direct your shoppers' attention to: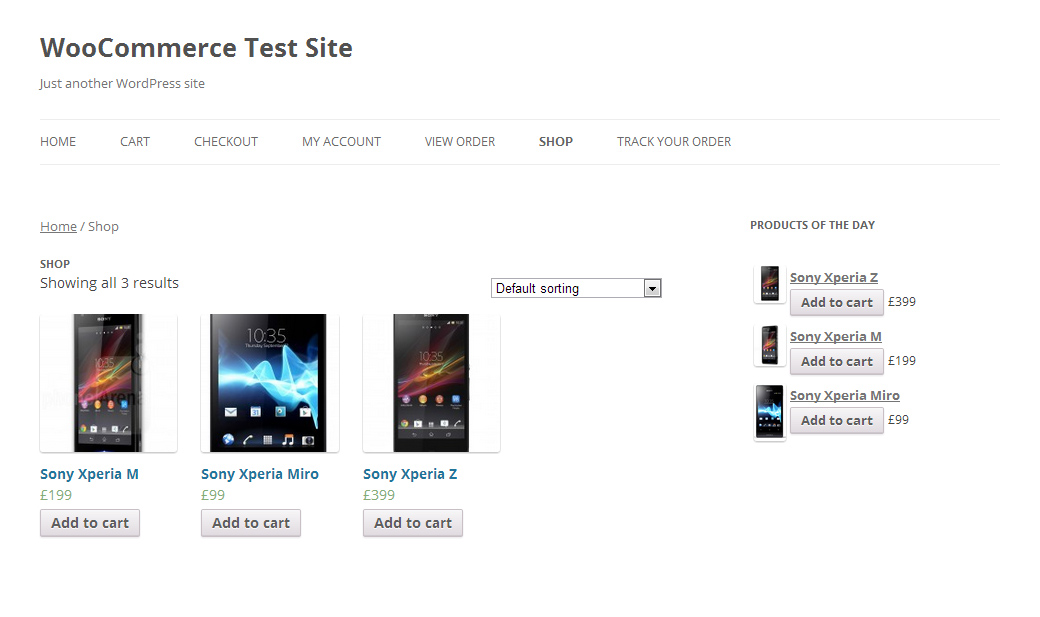 By setting this up, you'll make it easier for your customer to find the kind of gifts they want to give to their friends and family… especially if they're completely stumped.
There is a neat scheduling option, so you can set up in advance what you'd like to highlight and let it run: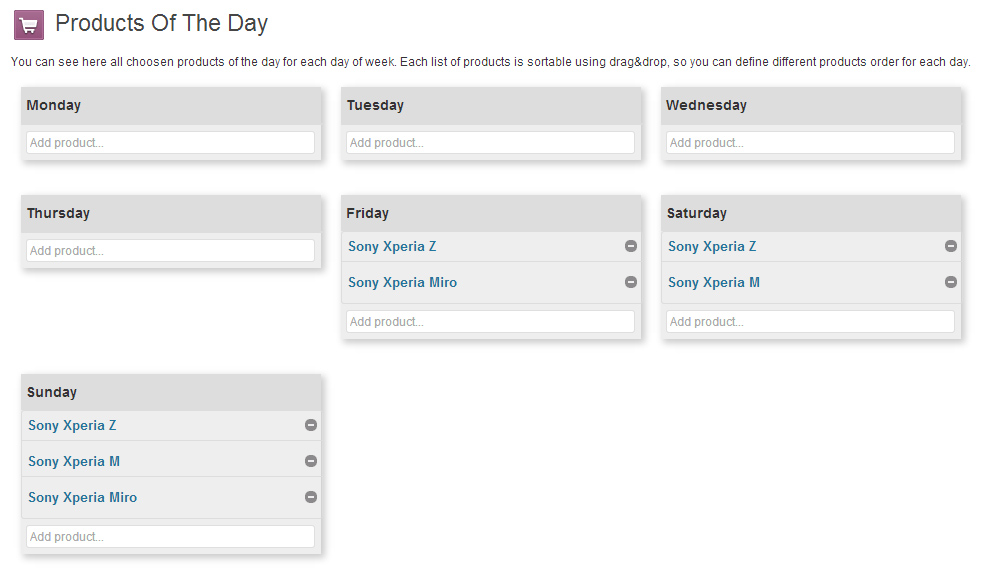 This is a neat tactic for driving sales and surfacing additional options to customers as they browse.
Update product copy with gifting in mind
The holidays present a superb nudge to sharpen your pencil and refresh your product listing copy. Even a few small changes can make things feel fresh to your regular customers, or more relevant to those in holiday-shopping mode.
Allocate some time – a half day, or a Saturday morning – and choose your top five most-likely-to-sell-over-the-holidays products to start. Write up some holiday-specific copy for a few choice products. Things to consider:
Who would the product be a great gift for? Tread carefully here in not getting too specific and inadvertently narrowing the audience!
Is there a benefit you can give a holiday spin? For example, oven gloves to protect your hands during extra time in the kitchen.
Do you have some recent customer feedback you could call out? Social proof is power.
Is the price point something you can highlight? Lower priced items make great Secret Santa gifts 🙂
Hold a competition to create a social-proofed buzz
We all love a chance to win. Do social media contest still work in 2018? Sprout Social think so. In their article they suggest that social media contests can:
Boost Online Engagement: In an age where customer look for deeper connections, contests inspire your audience to make the first move, reach out and interact with your brand.
Build your Email List: Social media contests can also be an excellent form of lead generation in a time where most customers are sick of old-fashioned advertising strategies. If you convince your follower that they're getting a reward for giving you their email address, they're much more likely to comply.
Inspire virality: Customers are obsessed with experience (particularly millennials). If your contest is fun and exciting, they'll want to share that experience with their friends, improving your chances of going viral.
Whilst people are shopping for others, why not give them a chance to win something for themselves? 🙂
Understanding your audience and designing something they will enjoy is key, as is which platform you choose.
Be led by which social media platform has the highest level of engagement for your followers: 
If it's Facebook, have people submit photos to you and upload them to an album. Track votes by the number of Likes.
If Twitter is your company's goldmine, create a hashtag for the contest and get people to RT or favorite for votes.
If you're big into Instagram, have people tag you in the photos they share as the entry mechanism.
Offer a small prize for the winner no matter where you hold the contest and you'll be sure to make someone's day.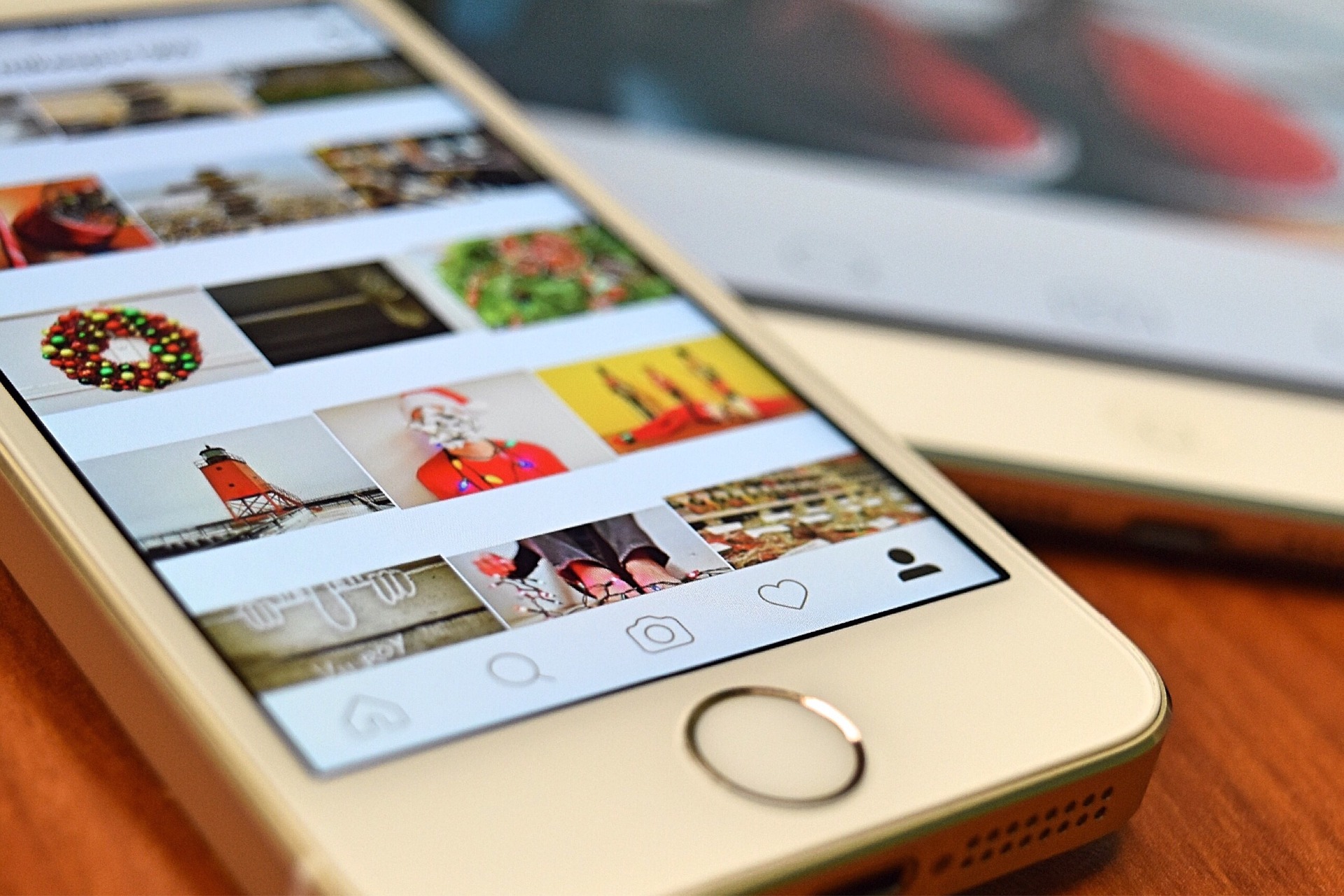 It can be off-putting if you require people to share your store's URL in order to be entered into a competition, but if sharing a photo and mentioning or tagging your brand is part of the entry mechanic itself – that is a softer sell and can create a wonderful buzz in pockets of the web your paid ads might never reach.
For more ideas, read Sprout Social's article on social media contests in 2018.
Bring charitable giving into your holiday efforts
Many companies rally to give back to non-profit organizations and good causes during the holidays. While you can always just write the check and send it off, there's another way to give back and get your customers involved.
The first step is tracking down an organization that you want to support. Pick something meaningful to your store, whether it's a local organization or something your community of customers feels strongly about.
For example, a culinary goods store might pick something like Action Against Hunger, a nonprofit committed to ending hunger worldwide. It's relevant and an important cause for the store's customers (chefs or home cooks, people passionate about food).
Next, reach out to the organization's communications or media team, and find out if they'd be willing to cross-promote your fundraising. This provides the opportunity to extend your reach out further into a network of people who may not yet be familiar with your products.
Once you've picked an organization and reached out to them for promotional opportunities, there are a couple of ways to get your customers involved. At a minimum, you should create a space on your site where customers can go to donate to the cause, and offer to match the donations received.
If you want to specifically partner this endeavor with your sales, you can pledge to donating 5-10% of all sales that happen during a specific block of time to your charity of choice. This encourages your customers to contribute and helps them to give more to a good cause.
If you're concerned about your budget, you can always set a cap on the amount you're willing to match, and/or place a strict time limit on the window for when a portion of your profits go to charity.
Utilizing this strategy allows you to give back to an important cause and positions your company as invested in the well-being of others. 
Use these tips to stand out in the holiday rush
From running a contest to freshening up product copy to featuring best-sellers to charitable giving, we hope these tips will inspired you to try something new in your store over the holidays.
Good luck! And if you have any bright ideas you'd like to share, do leave them in the comments.