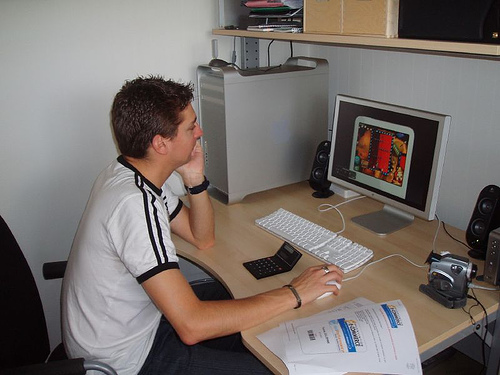 When you're first getting started in the world of e-commerce, it's not only expected that you read up on what other people have done, it's encouraged.
There's many an e-commerce "guru" out there claiming to know what's up when it comes to selling online in the most effective way. However, how can you tell who knows their stuff from who's just making noise?
I've put together four of the top things you should keep in mind when evaluating anyone who claims to be an e-commerce expert. Remember: real-world experience trumps theory, so always be mindful to take your advice from those who've put their ideas into practice and succeeded.
1. They Don't Wait Around to See Results
The real e-commerce masters aren't ones for sitting around and twiddling their thumbs. Rather, they like to take action and that means even after implementing a new technique, they're moving onto the next thing.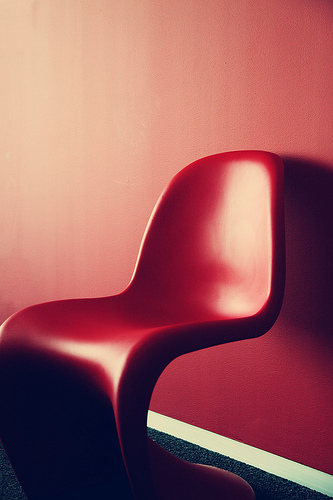 This is not to say that testing doesn't play a major role in how these online store owners do business. Quite the contrary, actually. A solid a/b testing or multivariate testing strategy is key to building a successful online presence – whether you're involved in e-commerce or not. The same goes for tracking site stats with something like Google Analytics. It's essential that you know how your site is performing in terms of traffic to referrals to conversions.
Even so, just because you're testing an element of your site or tracking its progress, doesn't mean you stop all other development or that you hesitate to move forward with a new product launch.
The top e-commerce stores always having something in the works, whether it's a new product, a new site design, or a new coupon. Once something new on your site launches, you should be off in the proverbial back room tinkering with your new idea. Because if you sit back and relax today, there won't be anything to offer your customers tomorrow, you know what I mean?
So the gurus keep on working, even when they've launched something great or are tracking the results of something. Because those in the know understand that when you own a business, the work is never really done. And they'd never have it any other way.
2. They Pick the Right Products
All those people that write the top e-commerce blogs have done a lot of business online. And in order to be successful at that, they've developed a habit of picking the right products time and time again. Of course, this doesn't mean that everything they've ever sold has been a winner. Trial and error is an important part of the process.
Still, you'll likely notice that the true gurus have a knack for selecting, manufacturing, and/or creating products that really resonate with their target audience. This has a lot to do with seeking out marketing need before entering into product development. By assessing the needs of your target market, you can better create or select a product to sell that fulfills that need.
Approaching it from the other way around – creating a product and then hoping people are interested – is way too risky. If you're going to sink your hard-earned moolah into product development or purchasing inventory, you need to make sure it's as sure a thing as you can.
The gurus understand this essential part of selling online and do it over and over again with each and every product they decide to add to their offerings.
3. They're Willing to Try New Things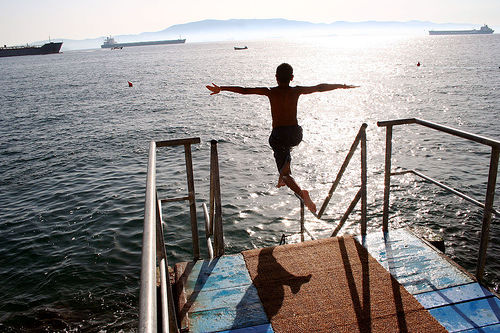 As I mentioned above, the best online store owners know that they have to do some serious trial and error to figure out what's going to work for their businesses. But it's not just a matter of picking which color hat to sell. Rather, you have to be willing to stretch your comfort zone and try something completely new.
Why? Because business owners are risk takers. They go out on a limb when nobody else will. They do things no one else is doing. They take a chance on an idea that maybe no one else has faith in. And if it works? Wow. These are the gurus you should really pay attention to because they've got a knack for this.
Now, I do have one caveat. Risk taking in online business isn't always a great idea. For instance, if you're just getting started, it may be best to stick to your plan until you start pulling in some revenue. Then experiment. And you certainly shouldn't take a risk just because you feel like it. There needs to be something backing up your desire to take the plunge whether its market demand or customer feedback.
So, to be a true guru in e-commerce you need to take risks, yes, but you need to be smart about it. Educated risks, if you will.
4. They Keep Tabs on the Competition
A lot of knowing where to go next in online business has to do with gauging where you're at compared to your competition. You need to know what they're doing, what's working for them, and what isn't if you want to make the best decisions going forward.
First of all, this helps you to avoid making other people's mistakes. They've already made them – you don't need to make them, too! And second, if something is working for one of your competitors, it might be time for you to try out that area as well. This might not apply to every situation but you won't know until you do your research. The more information you have on what your competitors are doing in this regard, the better.
How can you do this, exactly? Reading industry blogs is a good place to start. They'll tend to point out the trendsetters you should be keeping track of. Also, basic web searches should point you in the direction of those making a splash in your niche. Then, make it a point to check out your competitors' sites once a month or so. Read their press releases to see what's new. Read their blogs to see what content is working for them. Evaluate how they're presenting products on their sites. Look over every detail and try to spot things that you could be doing better on your own site.
Conclusion
E-commerce gurus can take many different forms. There are those that write about the "how" in e-commerce extensively. They offer detailed tutorials and advice. Then there are those that lead by example. Both have their place and offer something valuable but if you really want to learn something about how to run an online business, it's your best bet to follow those who are consistently knocking e-commerce out of the park. Trust me, you'll know these folks when you see them.
The true gurus stand out because their approach to e-commerce just feels right. There is a sort of intuitiveness that comes along with being a successful business owner – not just an e-commerce store owner – and these people have it in spades. But what I want to know from you is, who are some of your go-to e-commerce gurus? Whose advice do you value above all else in this space? And I'd also like to know why? What lends them authority? Sound off in the comments below!
Image Sources: homard.net, VinothChandar, jonrawlinson