According to the most recent report from BuiltWith, 39% of all eCommerce sites are powered by WooCommerce and WordPress — over 1.5 million active stores. Add in the usage of additional eCommerce platforms powered by WordPress and the CMS's own 17.6 million live sites (over 26% of the entire internet!), and, well… that's a lot of sites.
Developers and store builders don't just choose to work with WordPress because it's free (although it is) or because "everyone else is using it" (although they are). There are some pretty convincing reasons why WordPress has climbed to the top of the charts, and why WooCommerce has soared in popularity right along with it.
Stores backed by WordPress have multiple advantages over those on other platforms. And these advantages allow them to work faster, spend less money, and ultimately become more successful than their counterparts.
Let's take a look at a few convincing reasons why shops running on WordPress have a competitive edge — and why you should join their ranks, if you're not already among them. 🙂
From hosting to plugins, the entire store is 100% under your control
When you set up a store using a hosted platform, you're essentially paying to rent your space from someone else. Hosted platforms can also limit your ability to customize your store's appearance or sell specific kinds of products or services.
The beauty of WordPress is that it's completely under your control. You choose where to host your store, how you want it to look, and how you want to extend it.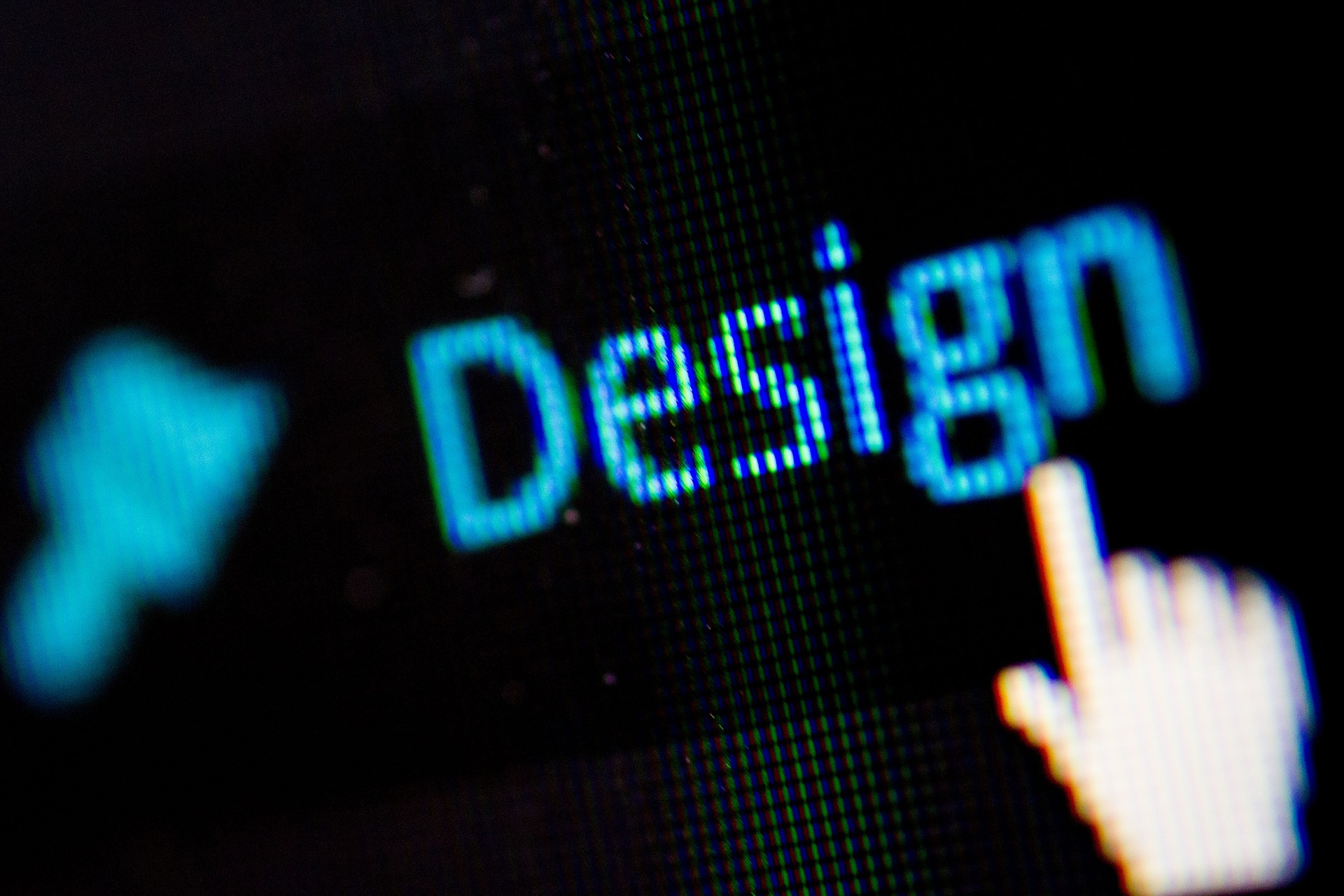 When you set up a store with WordPress, you're in full control of the entire experience. When you download a theme, you can customize it to suit your needs. If your hosting seems slow, you can upgrade it or simply switch hosts.
You're never "stuck" with anything. If you decide you no longer like your URL, you can change it. If you don't want to use a specific plugin, you can find a replacement. WordPress isn't anything like hosted platforms that give you a single choice and tie you to it for life.
You're not even stuck with WordPress: if you ever decide to move to a different platform, there's nothing stopping you from taking your data with you. WordPress allows you to export all your content, including Posts and Pages, in a handy XML format, while your WooCommerce products can be saved as a CSV. There's also an extension available to export your orders and customer data.
No matter what your plans are, when you start with WordPress, your store's data is yours (and yours alone) forever.
There are hundreds of plugins and extensions for your every need
We already mentioned that building a site on hosted territory could limit your ability to grow or extend. Not so with WordPress — you can add as much functionality as you want through the use of plugins and extensions.
The plugin directory on WordPress.org is filled with thousands (over 46,000, to date) of free tools you can use to extend your site. There are complex SEO plugins, simple widgets, and everything in between. If you can think of it, there's probably a plugin for it.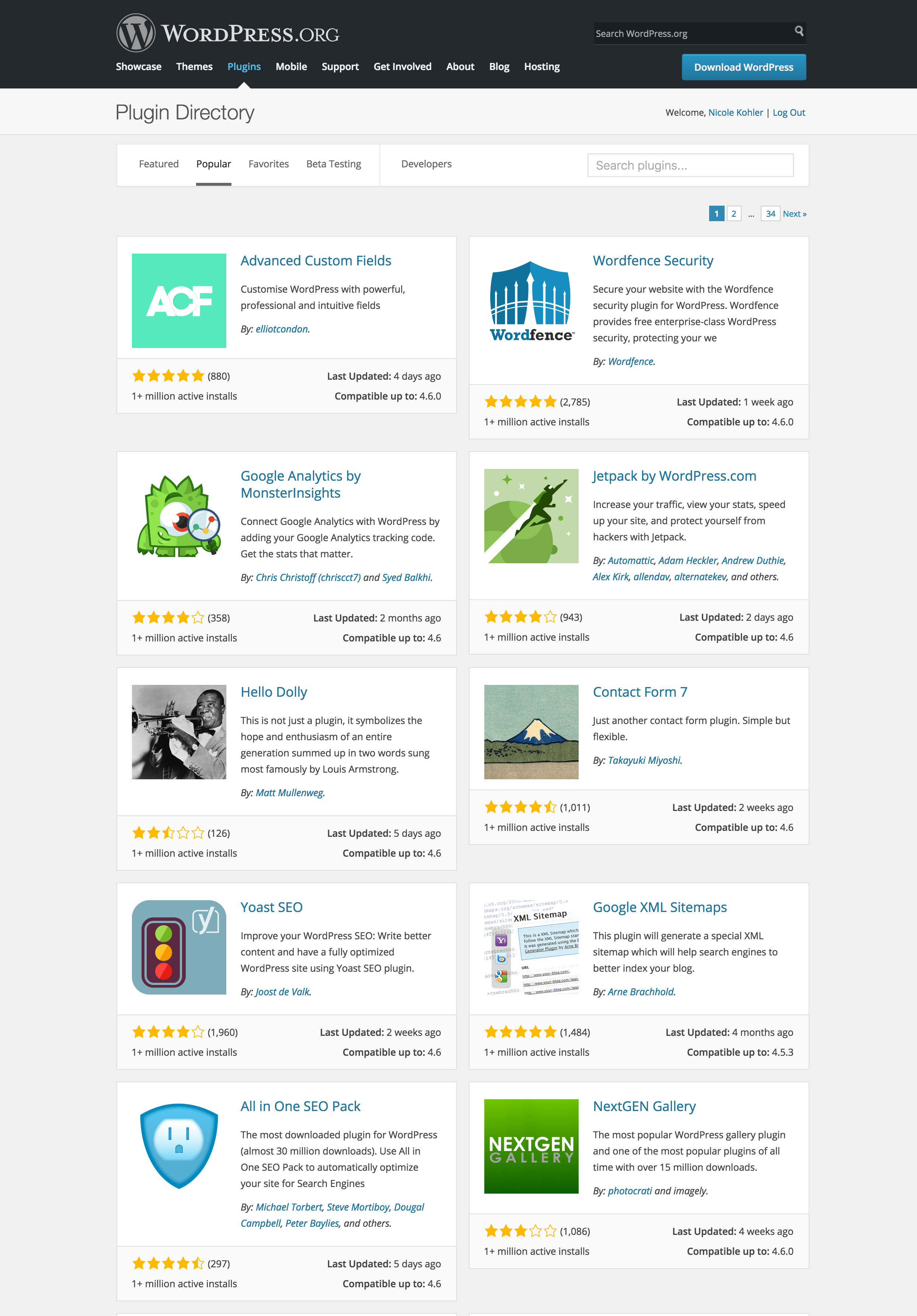 Some of our team's personal favorite free plugins include:
Yoast SEO, which shows you ways to improve your store's pages so they're more likely to be found in search engines
MailPoet, a great way to start sending coupons via email to your customers and fans
Jetpack, which offers related posts, site stats, and many more benefits
Not finding a free plugin on WordPress.org to fit your needs? Reliable premium plugins and WooCommerce extensions are now just as easy to find. We have our own selection right here, and there are plenty of other marketplaces and third party sites selling their own.
Want help figuring out which plugin or extension to use for a specific need? Read through this guide to choosing the right one before you buy.
Stores can change their appearance on the fly
Some eCommerce platforms give you a powerful store, but the design is up to you — which means you'll need to hire a developer to get what you want. Other platforms allow you to switch between pre-made themes, but if you want to make changes? Forget about it.
The powerful theming options built into WordPress allow stores to change their appearance as they please, and without any big time or financial investments. Want your store to look different? Swap your theme. Not happy with the colors? Changes made in the Customizer menu or even or a child theme will do the trick.
This flexibility continues even once a store owner has settled on a layout they're happy with. Adding a new navigation option is as simple as spending a few minutes editing a single menu page; putting a promotional banner in a sidebar or the footer requires only simple HTML in a widget that can be dragged and dropped into place.
You don't need to be — or to hire — a developer to become a store builder with WordPress. With a bit of reading and experimentation, you can build, and design, and run, a beautiful, flexible store that meets your needs and fits right into your niche.
Curious about the most important features of a store's theme? Have a look at this post, which should help you pick the right one for your new or future shop.
Built-in content management allows for incredible, easy-to-create product and landing pages
People who have heard of WordPress (or even used it!) as a blogging platform sometimes question using it to run a store. What they usually don't realize is that its built-in publishing capabilities are one of the very reasons it makes such a great eCommerce platform.
WordPress gives anyone the ability to efficiently create and publish content on the fly. For a store, this translates into product, category, and landing pages that can be created quickly, look beautiful, and are able to be edited or changed at any time for any reason.
Some eCommerce platforms require knowledge of HTML to create beautiful landing pages, or have sparse visual editors that don't allow you to make high-quality product pages without knowing code or hiring a developer. With WordPress, though, you can use the editor and tools you're already familiar with to build up your store.
The icing on the cake: with WooCommerce, you can sell anything, anywhere
We've mentioned WooCommerce, our free WordPress plugin for setting up an online store, a few times along the way here. While there are multiple ways to set up a store with WordPress and multiple solutions for selling online, we think WooCommerce is the best choice because it allows you to sell anything, anywhere — beautifully.
Out of the box, WooCommerce gives you the ability to sell multiple types of products, including:
Plus, by adding in different paid extensions, you can instantly start selling:
No matter what you want to sell in your store, you can do it with WooCommerce and WordPress. Have twenty thousand SKUs with variations? Doable. Have a single digital product with just a few images? Sure thing.
Have a look at what WooCommerce has to offer and what it can do. It's a winner in plenty of books, and we'd love for you to join the list.
Stores powered by WordPress are winning — is yours among them?
Between the flexibility of open source to the wide availability of free and paid solutions to built-in image and content management, it's clear: WordPress gives online stores a huge advantage.
If you're not already using WordPress and the free WooCommerce plugin to run your shop, we've just given you plenty of reasons to try it for yourself. Install WooCommerce now and get started.
Already have an incredible WordPress and WooCommerce-powered shop you want to share with the world? Submit it to the WooCommerce Showcase and we just might add it to the lineup.
Header image credit: Gemma Evans (CC BY 2.0)