Update price & stock with a CSV in just 3 steps
Need to update price and stock in bulk easily without over complicated CSVs? Price & Stock Import is for you!
Manage the prices and stock in your WooCommerce store with ease. Once you've installed this extension, you can export existing data on prices and stock with one click, make updates directly in a CSV file, and then import your price and stock data. That's all there is to it!
Benefits
Makes import/export of price and stock data as easy as 1-2-3
Manage data in a single CSV file with price and stock columns
Lets you review and test the CSV before import
Includes product ID or SKU mode
Speeds up store management
Saves you time and money
Shows % progress, rows processed/remaining during import including in browser title so you can follow progress when working in another tab
Works with WooCommerce Subscriptions product types (for importing subscription stock and regular/sale prices)
How it works
Click Export to get all your existing data, you then make changes to the price & stock data in your export and then Import to upload your new data, you can also test the import first.
CSV export
The exported CSV looks similar to this, simply update the price and stock columns as needed, if you prefer referencing products by SKU instead of the product ID use the SKU mode option.
Testing import
Don't forget to test the CSV file! Click Import Test to review your work.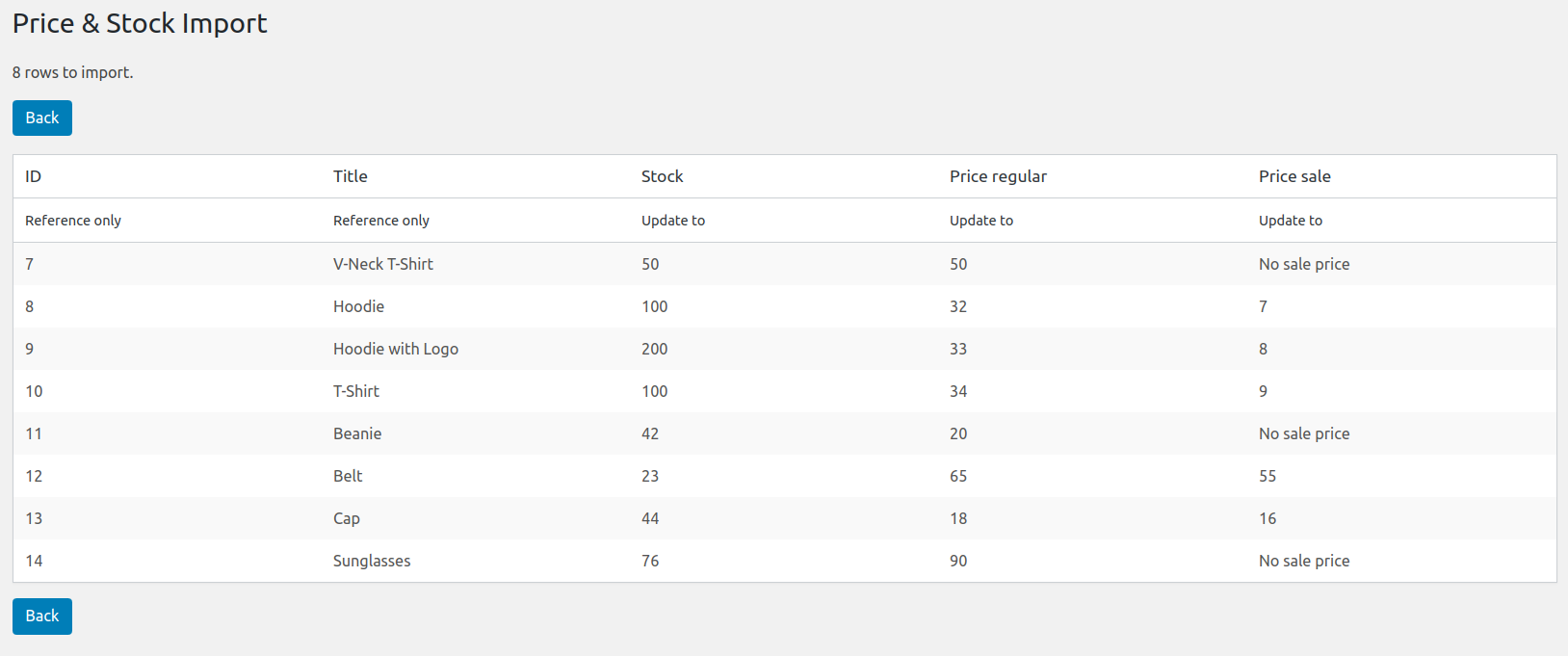 Mode
There are 2 modes which effect your export and import to match products in your CSV to products in your store:
ID exports products showing the ID as the first column
SKU exports products showing the SKU as the first column – should only be used if all products in your store have a unique SKU

Notes
This extension is only for updating price and stock of products which already exist and supports all standard product types which are included in the WooCommerce plugin.
Always take a backup of your store before running an import.