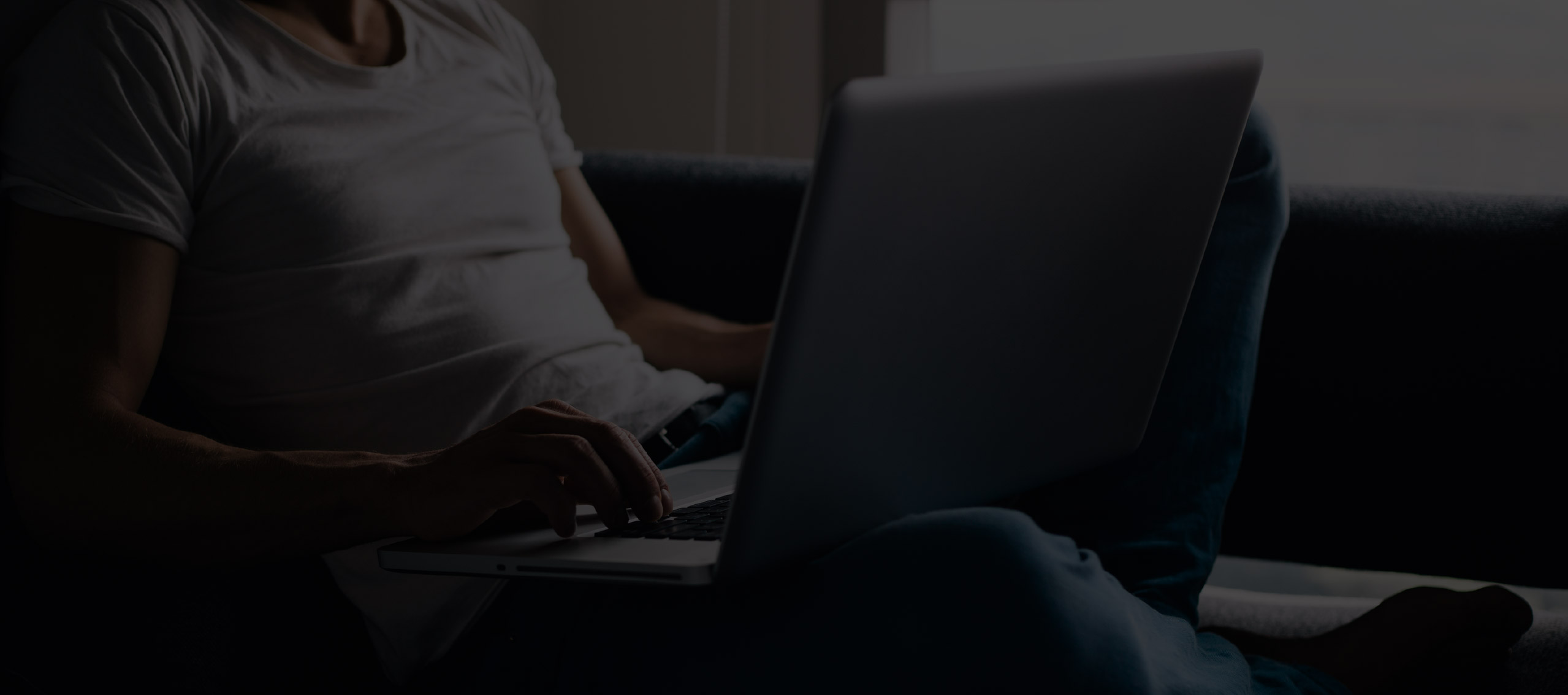 Create the online store you want
Create the online store you want with powerful features that come straight out of the box with our free WooCommerce plugin.
Why WooCommerce?
WooCommerce is an open-source, completely customizable eCommerce platform for entrepreneurs worldwide. Go beyond the confines of traditional eCommerce solutions, and be limited only by your own imagination.
Powered by trust: WooCommerce is built on WordPress, the software powering more than 34% of the web. Regularly audited by Sucuri, an industry leader in security, you're in good hands.
Content at the core: Working on top of the world's most popular content management system, WooCommerce seamlessly integrates commerce with content. Everything you need is in one place.
A modular system: WooCommerce is kept lean so you can add just the options you want. It's also made to work alongside your favorite WordPress plugins, so you can keep the features you already love.
Sell anything: From physical products and digital downloads to subscriptions, content and even appointments, you can sell anything with WooCommerce.
No limits: WooCommerce is entirely open source, which means you can modify and customize anything and everything. Because you have complete control, you can add unlimited products and users, and take unlimited orders.
Worldwide community: WooCommerce stores and developers come from all over the world – from Norway to South Africa, from Canada to Japan.
---
Made for developers
Built by more than 350 contributors from around the globe, WooCommerce has developers at the heart.
Built on WordPress: The principles that drive WordPress also power WooCommerce, so you already know the basics of developing on our platform. Keep using all the plugins you already love and even use the WP-CLI to manage stores.
Open development: WooCommerce is fully open source and managed on GitHub. Contribute to the core software and collaborate with fellow developers to build the future of eCommerce.
More than 800 official extensions: From payments and shipping to marketing and accounting, we've got a wide variety of extensions, all built by developers just like you.
Tools you already know: Customize WooCommerce with countless actions and filters at your fingertips, custom AJAX endpoints or webhooks.
REST API: WooCommerce comes with a REST API to manage everything from products to orders.
Documentation: Every hook, filter, API endpoint, major release and extension is meticulously documented so you have the information you need to make the changes you want.
---
Create a beautiful store where customers can find what they want
A successful sale starts long before someone clicks "buy." Create a store as unique as your brand and create a special experience for navigating your products, content and site.
Countless themes: Pick the theme that works for you. WooCommerce is designed to work seamlessly with themes you know and love, including each year's default WordPress themes and many popular themes from around the web.
Unrestricted customization: Edit any part of your site – from the homepage layout to the buy button – to stand out from the crowd.
Built-in blogging: Publish great content and build a strong brand. Use WooCommerce to integrate eCommerce with the world's most popular content publishing platform.
Embed products, checkout and more on any page: Use shortcodes to add your products to blog posts, or create landing pages that go straight to checkout.
Categories, tags and attributes make products easier to find: Help customers find what they want by adding tags to describe a product. Add attributes like size so customers can search for items most relevant to them.
Product ratings and reviews: Show customer feedback directly on the product page, including a 'Verified Owner' label.
Customize for your location: Set the currency, language and measurement units (inches, centimeters or anything else) that's right for you.
Product sorting and filtering: Let customers sort products by popularity, newness, rating, price or attribute to find the right fit.
Unlimited images and galleries: Include any number of photos to show off your products. Set a featured image to highlight the best photo site-wide.
Unlimited products: Add as many products as you want to sell – your only restriction is your inventory.
---
Sell any product, any time
A sale is the destination, and your online store is where customers can either abandon things in the aisles or finish strong. With WooCommerce, customers can purchase your products at their convenience.
Physical, digital, or both: Sell physical products that will ship to a customer, digital products they can download or any combination of the two.
Affiliate products: Show products available on other sites with an affiliate link for customers to purchase them.
Unlimited variations: Offer any number of variations (like color, size, fabric and so on) for a product with the option to set prices, stock and images for each variation.
Import and export products: Add and update product information like name, short description, regular and sale price, and more using a CSV file.
Built-in payment processing from leading providers: Take payments via Stripe and PayPal. Accept credit cards, Direct Bank Transfer, checks or Cash on Delivery.
Shipping options: Give customers the option of pickup, local delivery or shipping. Restrict options available based on customer location.
Shipping rates: Set a flat rate or define specific rates for different products, like extra charges for heavy products. Calculate and show the right rates to customers at checkout.
Free shipping: Offer free shipping for certain products or certain locations – the choice is yours.
Geo-location support: Auto-detect your customer's address to make shipping and tax calculations simpler.
Tax options: Show taxes based on your customer's shipping address, billing address or your store's base address. Automatically calculate major country and state tax rates.
---
Manage orders and customers
Get orders out the door in a timely manner and keep customers updated to spark future purchases and happiness. WooCommerce has a set of features to make this easier all around.
Customer accounts and guest checkout: Allow customers to register and choose to automatically generate usernames and passwords, or not. Display a returning customer login reminder. Enable guest checkout for those who don't want to register.
One-click refunds: Offer pain-free refunds to customers that can be managed directly in your WooCommerce dashboard.
Inventory management: Track stock levels, hold stock after an order is cancelled, get notifications for low and out-of-stock items, hide out-of-stock items and more.
Order management: Add customer notes, edit stock manually, mark items you shipped, and manage the fulfillment process.
Email templates: Send notifications to customers at critical stages, e.g., after they make a purchase or when their order is complete.
Add shop managers: Give your team access to manage orders and view reports without making them an admin.
---
Optimize your store to sell more
WooCommerce comes with features to help you connect your audience with the right offer.
Search Engine Optimization: WooCommerce runs on WordPress, recognized as one of the best platforms for SEO practices.
Coupons: Give customers coupons for a fixed amount, a percentage off or special offers like free shipping. Offer coupons for their whole cart or certain products.
Related products: Show related products to help customers find complementary products or encourage them to purchase more.
Highlight important products throughout your store: Use a widget to showcase top products, a specific category or tag, products on sale, featured products or recently viewed products on any page of your store.
Reporting: View sales, refunds and coupons over time. See your top products and categories.
Dashboard: Add sales, orders, and at-a-glance status summary window to your WordPress dashboard to easily see how your store is doing.
---
Get help realizing your vision
WooCommerce is a worldwide community, and we're here to help you make your online store a reality.
Documentation: Follow our how-to documentation and friendly video tutorials for WooCommerce and all extensions sold on WooCommerce.com to make your dreams come true.
WordPress.org Forums: Find answers in the public WordPress.org forums .
Customization: Use these resources for small tweaks to full-scale redesigns.
WooExperts: Reach out to these vetted experts who are at-the-ready to offer in-depth consultations and custom design and development for something truly special.
Ready to get started with the most customizable eCommerce platform for building your online business?
---
Frequently Asked Questions
Still have a question or two? We've got answers for common FAQs.
Does WooCommerce have apps for everything? Yes, we have more than 800 extensions available for WooCommerce.
Does WooCommerce offer bank vault-like security? WooCommerce code is audited and secure. Your store is reliant on your hosting solution to be 'bank vault' secure.
Is WooCommerce mobile optimized or mobile-friendly? WooCommerce is mobile friendly. Being mobile optimized depends on your choice of theme – we recommend taking a look at our Storefront theme .
Does WooCommerce take a transaction fee? We don't take a cut of any of your sales.
Will I have my own domain name? Choose your own domain name, with your own host. As a self-hosted solution we don't place any restrictions on your bandwidth or uptime – we give you complete control over your online presence.