It's been three weeks since our birthday and we're all slowly recovering from the sugar overload. Apart from eating cake our team got busy with some impressive WordPress contributions.
Team work
Cobus worked on the WordCamp Cape Town 2014 site which is now live.
Hugh has been hard at work putting together a WordPress Charity Hackathon event. 

The idea is simple – as a community we will spend one day building brand new WordPress sites for 9 deserving charities that are based in Cape Town. We will start and complete every site on the same day and, at the end of it, the 9 charities will each have an awesome new online presence so that they can get on with what they do best. 

The exciting thing that has stemmed from this is that many WordPress people around the world have shown an interest in replicating the idea in their home town / country. More on this soon. Hugh also worked on some WordCamp Cape Town 2014 planning, and submitted some plugin updates. Three cheers for Hugh.
Warren, Matty, Bryce, Dwain, Stuart, Dan, Kai, Claudio, Erica, Maria and Michael all dove into the support forums helping out with installation, theming, CSS and plugin queries.
Maria reviewed the support handbook as part of the Make WordPress initiative.
Claudio and Mike released updates for their free plugin.
Patrick sat in on a wordpress-dev chat, tested a customizer patch, and added multilingual forms to his plugin.
Remi translated a codex.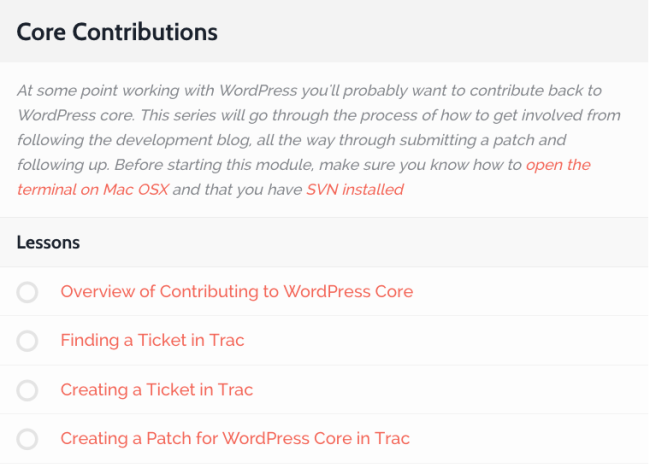 Below is a video overview of contributing to WordPress core by Patrick. Part of our internal course we hope to make publicly available soon.
It's clear that our team are a talented bunch and when not building and supporting themes and excelling WordPress ecommerce we can do a lot in a few hours.
We are busy analysing how best to structure our contributions as a company and how best to define them going forward. We plan on making work time available each month for our team to explore and help our wonderful community in the most effective way possible.