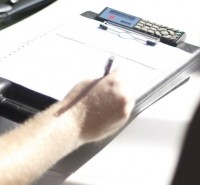 When you run an online business, it's important to blog regularly.
Of course, you know this already. Without a blog, it would be very difficult to get leads. Blog posts are one of the ways through which online entrepreneurs get people to signup to an email list. And your email list gives you access to a lead's inbox, which is an important place to be.
But people aren't just going to enter their email addresses because there's a call-to-action box on your blog. A few will, sure. But you're missing out on a ton of chances to convert if that's all you do. Your blog stands as a platform you can use to encourage signups in a matter of fact way. After all, if your blog's content is enticing, that alone can help boost your subscriber count.
What follows are 4 simple ways that you probably haven't thought of to increase the number of email signups to your blog and increase your likelihood of converting:
Use Comment Redirect
Did you know that one of the most important types of visitors to your blog is the first-time commenter? Wouldn't it be great if you could identify these visitors while they are on your site? Well, now you can thanks to a plugin called Comment Redirect.
Built by Yoast, the plugin allows WordPress site owners to select a custom page for commenters to be redirected to. The plugin offers a straightforward interface in the dashboard:

So, you don't have to sit around watching your site like a hawk and think about ways to manually contact those new commenters. This plugin takes care of that for you. Once the first-time commenter leaves a comment, he or she is redirected to a page of your choosing — in this case a signup landing page would be the obvious choice.
You can create a landing page specifically for those site newbies, offer exclusive content, and request that they subscribe to your email list. And it's all taken care of automatically. Can you imagine how many potential signups you've missed out on because you didn't have a system like this in place? Maybe it's best not to imagine it and just get this plugin installed, stat.
Turn Your 404 Page into a Landing Page
You probably don't ever want your visitors to run into a 404 page. It means something went wrong, a link is broken, or the visitor lost his way somehow. However, it's bound to happen at some point, which means you should be prepared for it and make the most of it. You can do this by turning a standard 404 page into a landing page.
Now, a standard 404 looks something like this:

But you can do you and your business a lot of good by sprucing it up a bit. Yes, the fact the visitor arrived at the 404 page was unintentional, but the content he's greeted with can be 100% intentional. And that's the whole point — turning a negative into a positive. On this landing page, you'll want to acknowledge that there has been an error of some sort.
A little bit of humor goes a long way. Focus Lab, LLC gets the humor factor just right: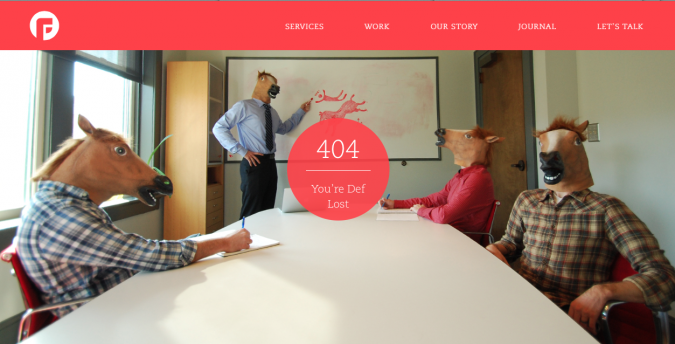 After apologizing and offering a bit of levity, help the visitor find what he was looking for. Include a search bar and links to the most popular pages on your site. And of course, include a signup form for your email list. This is the most important part. You can turn that 404 page into a unique opportunity to gain signups. Most people miss out on this because they just never think to ask!
Look at what eHarmony has done. While the company isn't building an email list here (it's requesting site memberships) the idea is very similar — take a potentially bad situation and turn it into a positive: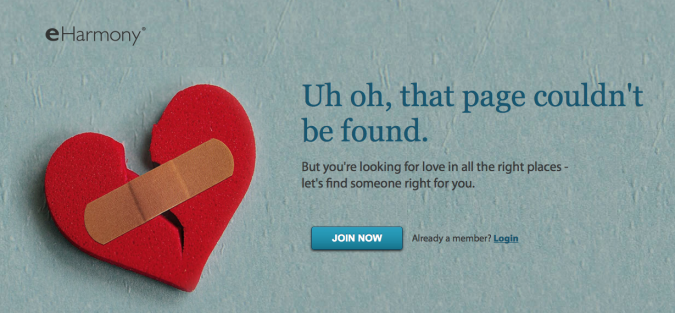 Use Jetpack to Add a Subscribe Option in Comments
This one is so simple you'll be kicking yourself if you aren't already doing it. But because a lot of people discount Jetpack because it's a tad on the bulky side, they forget just how loaded with excellent features the plugin really is. You likely already know that Jetpack features a Subscriptions module.
This module is automatically activated when you activate the Jetpack plugin. Most people are familiar with the fact that this module allows you to add a subscription form as a widget in the sidebar of your WordPress blog. What you may not know is that it also adds an ability for commenters to automatically receive email notifications every time you publish a new post:
As the demonstrative photo from Jetpack shows, commenters can check to be notified each time additional comments on the post are made as well as each time new posts are published. If you don't have a newsletter you distribute, this is an excellent way to remind people about your blog in a super simple, low-profile way. Plus, it's effective. Receiving periodic notifications that you've published a new post is certain to drive more repeat traffic to your site.
Add a Subscribe Link to Your Email Signature
Bloggers often spend so much of their time trying to figure out ways to increase signups on their blogs they forget about the things they can do off of them. For instance, something as simple as adding a signup link in your email signature can do a world of good toward increasing your number of subscribers.
So, you'd typically include a link to your website in your email signature. You might also want to include a link to your blog, your phone number, email address, and links to your social media profiles. This can all get to be a bit cumbersome after a while. We mean, you don't want your signature to be a mile long. But there are ways to accommodate all of this information in a stylish and low-profile way. Specifically, through the use of tools like WiseStamp. A call-to-action is very important here, however.
If you want to build email list signups through your email signature, you'll need to craft a CTA that really does some heavy lifting. Be creative and think about what you have to offer. Most of all, be specific. Don't just say, « Sign up for my blog, » or something like that. Instead, make your CTA specific to your business and blog. Really make those you correspond with want to sign up.
Conclusion
Building an email list for your blog is hard, there's no doubt about it. But you can make the process a little bit easier if you seize every opportunity that's available to you. That way, you can be certain to build a robust list of subscribers who will be notified every time you publish a new post. These people will be driven back to your site time and time again, which will only increase your likelihood of turning them into customers. And really, for such little effort and such a high potential payout, you can't afford not to implement these simple tactics.
What methods do you currently use to encourage email signups to your blog? How do these methods work for you? If you have another idea for boosting signups, please feel free to share. We'd love to hear your ideas in the comments below!
Image source: CSULA EcoCar2, Nano Taboada