WooThemes tend to have a soft spot for anything South African and Dark Horse is no exception. I met co-founder, Jarrad Nelson at The Old Biscuit Mill in Cape Town last year and heard a little of their story (whilst drooling over a very beautiful leather satchel). Dark Horse were early adopters of WooCommerce and our company journeys have tracked over the years. We caught up to hear about their recent site overhaul.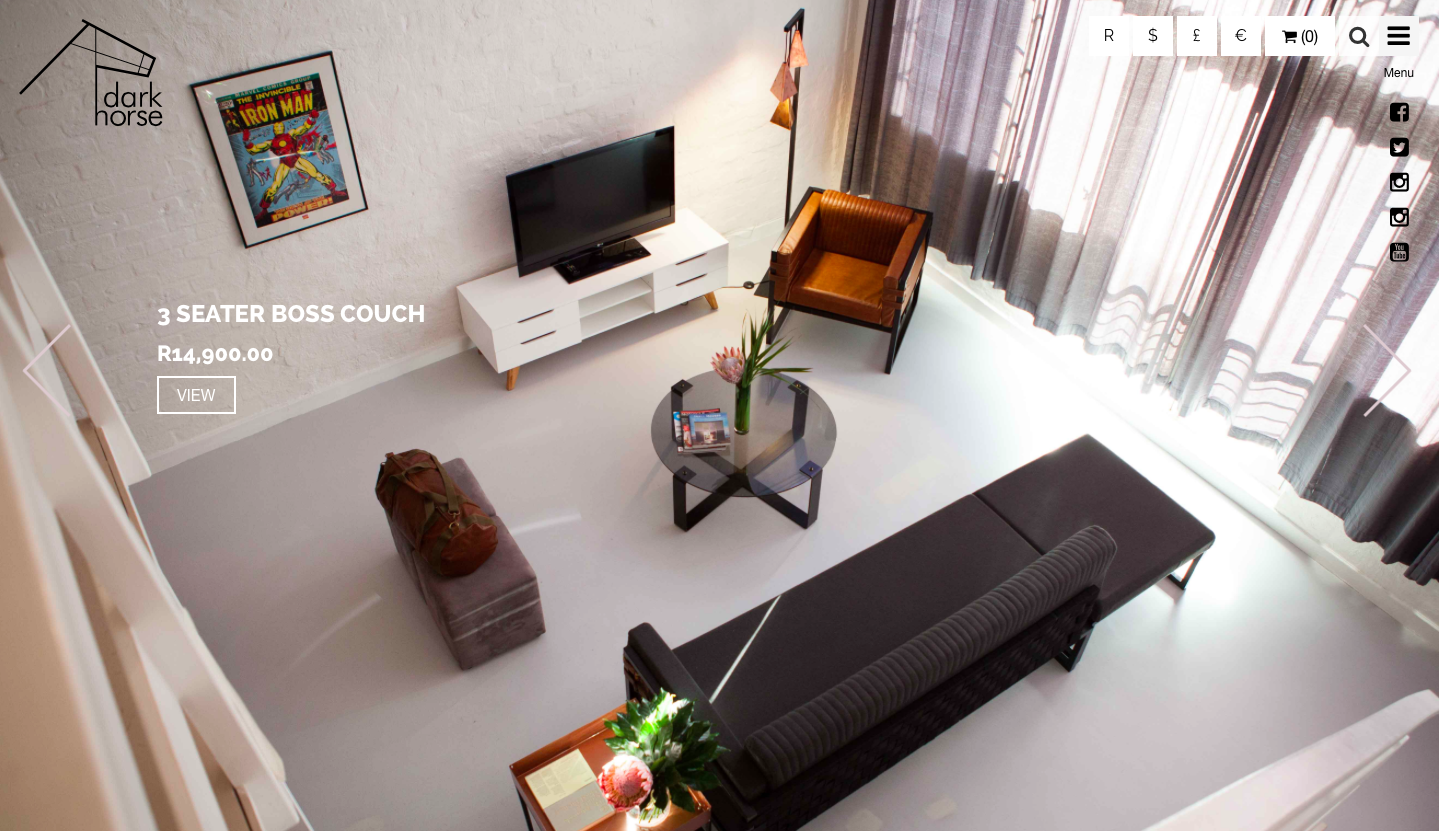 Hit us with the nutshell story of Dark Horse.
Dark Horse is all about the spirit within – the Dark Horse personality is ready for the journey – their choices combine a lifestyle of adventure with elegance and style. An understated sophistication. We're both designers (Lise my partner and I) ,I studied architecture and she completed her degree in interior design. After working for a few years and then traveling we settled in Cape Town. We missed the interaction in making things and the energy and passion that comes from new adventures.
It's what drove us to start Dark Horse in 2011. The name entices a mystery, something different, unknown and when we started, that's exactly what we were and still are. We started in our small flat in Kloof street, Cape Town. Lise would come home with various things she had found – scraps. Our lounge was overrun, we couldn't move. Piles of things were everywhere. You have to play and make mistakes – that's important!
After those early few months of chaos, we knew we needed a studio and here we are 3 and a half years later. So in a nutshell, we're passionate designers that make lifestyle products for people that want more, push the boundaries, seek new experiences and are excited by a little mystery.
Dark Horse is for the journey, for those that draw their own map on the world.
When did you start selling online and how did the addition of eCommerce impact your business (good and bad)?
We started with our first website when we launched in June 2011. A very good friend of ours obliged and took payment in wine. We overhauled that a few months later on the WordPress and WooCommerce platform. It started this trend where people would check us out online and then come instore just to make sure. We had clients make it one of their holiday stops from Pretoria. It was wild.
You've used WooCommerce to power your online store from day one, how has that gone? Do you guys DIY or work with someone?
We started on our own, I spent nights figuring out how things work and connect. It was just far too expensive to get a professional designer to do the whole thing. We also had no idea what we really wanted and needed. If you can't get anyone else to do it you have to get stuck in and get the job done yourself.
When the first sale came through – we erupted into song and dance. We had done it. It's an every engaging process, but the Woocommerce platform has grown in leaps and bounds. It's enabled us to reach a local and international audience. Our online store has grown into one of our biggest outlets.
It's enabled us to reach a local and international audience. Our online store has grown into one of our biggest outlets.
Your website has just been given an impressive once over. Why the update?
Timing. We've wanted to really allow all of our clients and customers the right insight into the brand and what we offer. We need more clarity and our website was the first port of call. We're so excited, the user interface is clean and flows beautifully. The shopping experience is seamless and of course, the design is not an off-the-shelf. Our inhouse team built it to our needs. It's exciting!
How do you find local vs. international sales in terms of volume, glitches, ease of process etc?
Our sales have been mostly local but we're excited to see our international growth. With the redesign, the shopping process has been improved particularly in the checkout and shipping.
Without customers being able to touch and feel products things like photography and UX become very important, right?
It's so critical. We spent months reviewing the user interface, flow is critical. We then worked with a very talented photographer friend that shot all our work in studio. The images do need to really convey the product but the whole site design and how everything comes together is what makes the difference. It creates the right context for what're wanting to achieve.
What's one feature you wish WooCommerce could do?
Sho, that's a good one. Better intergration with our other systems would be great but also changes and improvements to the editing interface/ navigation for products?
Tell us three things you've done, beyond setting your platform up well to build your brand and drive online sales locally and internationally.
We talk to our clients – it helps working with the best but feedback is critical. We're always wanting to hear their stories about the product and what they're after. We do local and international shows – at least one a year – which allows us to direct people to our site on-the-ground. And finally, social media and search marketing – you can't beat it.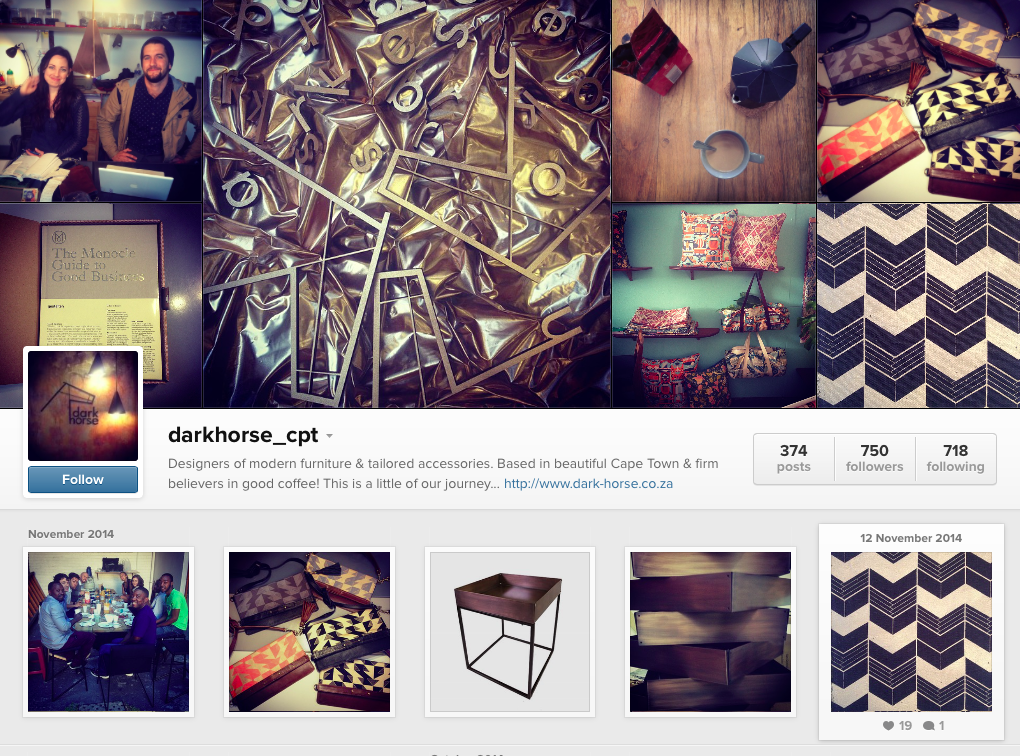 If you could do it all again what would you do differently? Any battlescars / advice for local designers looking to start selling their products online?
Great question. This whole entrepenuer/own business thing isn't for sissies. It's challenging and testing for a reason. Belief is key, make sure you can stand behind what you do or sell 200%. It might take longer but it will be remembered.
This whole entrepreneur/own business thing isn't for sissies
What's your most popular product? Any celebs wearing Dark Horse?
I would have to say, it's a tie. We started with the Duffel Bag, it's still one of the most sought after of our products but our Classic Satchels are right up there. We have a few celebs: Roxy Burger (TV Presenter), J'something (Mi Casa), We recently heard that Aron Paul (Breaking Bad fame) and Alan Rickman (Harry Potter fame) also have some Dark Horse gear.
————
Thanks to Jarrad for taking time out to tell us a bit about the journey. A rather great place for some Christmas shopping, 'ey?