Today's post comes to us from Sue Park, the head of Small Business Partner Marketing at PayPal. She's here to share some tips for those of you thinking about expanding your business on a global scale. Take it away, Sue!
Global prosperity and mobile adoption are creating opportunities for small businesses to reach new customers abroad. It's estimated that by 2025, the global consuming class will grow by 75% to a total of 4.2 billion people. These 4.2 billion consumers will spend an estimated $30 trillion annually.
Whether you're just beginning to consider the potential of opening your shop for business to international buyers, or already testing a few target markets, the stakes are high: checkout is the place where the majority of international shoppers abandon their purchases.
There are several reasons, but one of the main ones is trust. Consumers should have confidence that their payment will be handled securely, and should have the comfort and convenience of paying in a familiar currency using their preferred method.
Here's what you should think about and take action on before you start taking payments from international customers.
Learn the preferred payment methods of international customers
Shoppers' preferred payment methods vary by country, so it's important to understand what's best for each market you're targeting.
For example, consider:
In the Czech Republic, more than 50% of payments are cash on delivery

In the Netherlands, 60% of payments are by direct debit

In Germany, 46% of payments are by online bank transfer
While many foreign shoppers pay online with credit cards, there's no single solution that works for everyone. The most appropriate solution for your business might be to offer multiple payment options, or to limit the number of countries you sell to.
Listing prices in local currencies is always a good idea
No matter which method of payment processing your merchant service provides, you should make your customers feel at home by listing prices in their local currencies.
WooCommerce lets you list products in a number of different currencies via the optional Currency Converter Widget. This substitutes the displayed prices in real time with the local currency equivalents.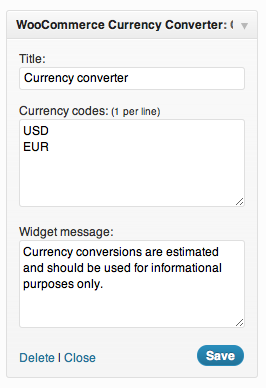 Remember that checkout is still done using your store's base currency. However, the preferred currency is stored and shown on all product pages and at checkout.
Allow customers to pay in their local currency
Giving your international customers the comfort and convenience of paying in their own currency is largely a function of your chosen payment gateway.
Determine if your payment gateway lets you accept international transactions. If so, find out what flexibility they give you to accept payments in foreign currencies.
Accepting payments in your local currency only
Some gateways only allow you to accept payments in your local currency (say, U.S. dollars). For your foreign customers, of course, this isn't the preferred way to pay.
Customers saw the products listed in their local currency, so they might not be happy to learn that they must pay in yours — not to mention the unhappy surprise of the currency conversion fee or foreign transaction fee.
However, accepting only your own currency is probably the simplest payment method in terms of settlement and accounting. Note that you'll still most likely be charged a foreign transaction fee, as well as pay a higher discount rate on the transaction.
Taking payments in multiple currencies
Sometimes it's possible to take payments in several major currencies. The benefit for your global customers here is a better user experience and a smoother checkout, as they can pay in a currency familiar to them, and in which they've just seen your products listed. For you, this may mean higher sales.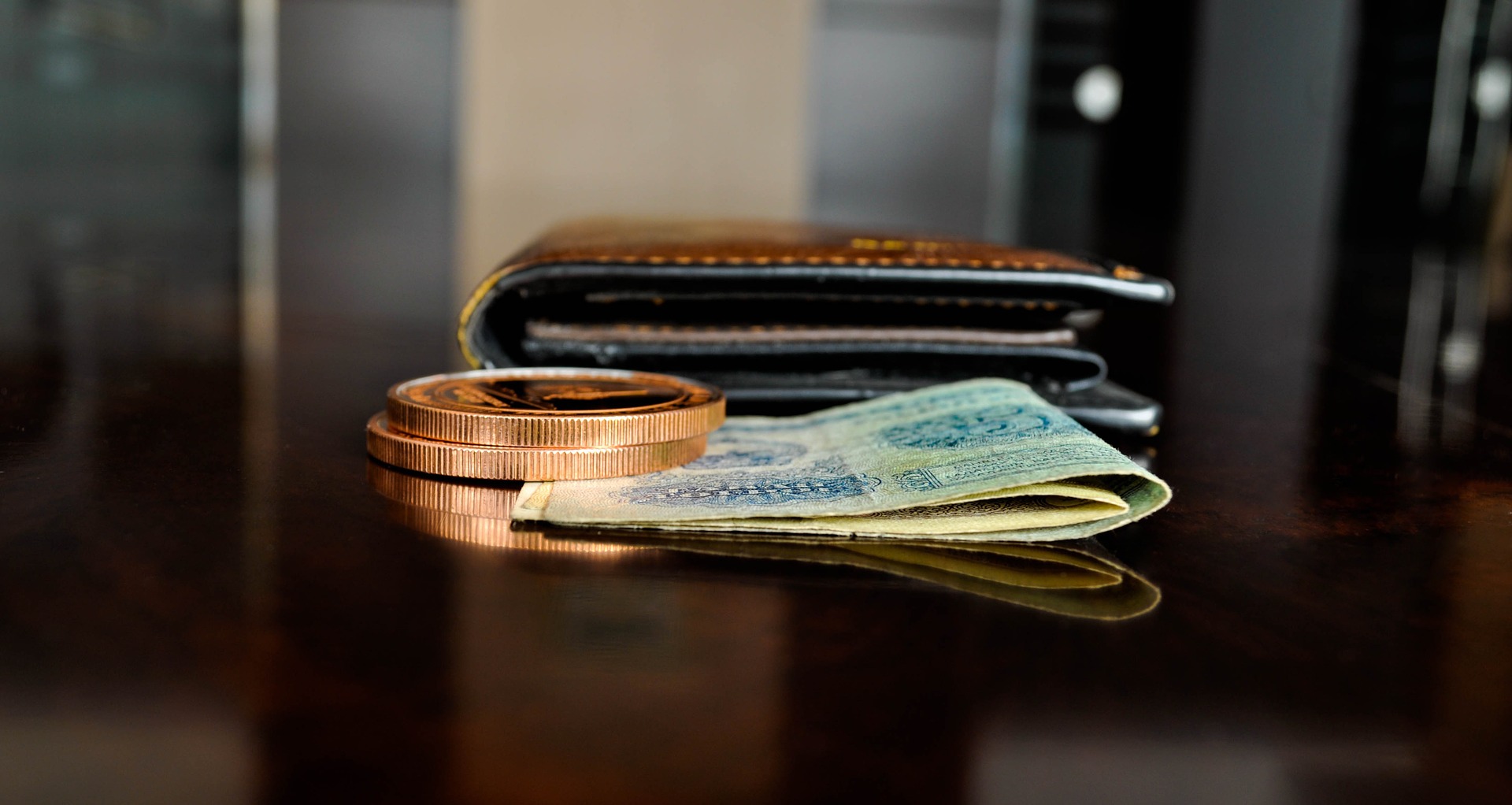 Usually, you'll have two options for this: you can keep the payments in the foreign currency, converting them at the time of withdrawal from your merchant account, or you can automatically convert the currency at the time of the transaction.
Finally, remember that each credit card has their own rates for currency conversion, which may or may not be reported in the conversion fees from your merchant service. Make sure you know what that is before you start selling, since you might want to build this fee into your product pricing.
Other payment options
In addition to credit and debit cards, there are several other ways to accept international payments, each with its own level of risk. You should balance the risk to your business against the convenience it provides to your foreign customers.
International wire transfers
A wire transfer is one of the more secure ways to receive payment from international shoppers. On your website or invoice, you provide routing instructions, including your business name and address, business bank name and address, SWIFT code, ABA routing number, and account number.
The sender wires the funds from his or her own bank directly to your bank account. For this they'll pay a fee, which can be sizeable, and could put them off from making a purchase.
Moreover, wire transfers can be tricky to trace: if any of the account details were entered incorrectly, and the money is wired somewhere other than your bank, it can be tough to figure out exactly where it went.
International money orders
For a money order, a customer goes to a bank, shows an ID, and gets a money order either in their local currency or in your currency, which they then mail to you.
The entire payment process can take several days, and there's a risk of it getting lost in the mail. Moreover, counterfeiting of international money orders is a significant issue.
If you decide to accept money orders, you should consider accepting them only from customers with whom you have a history. You should also familiarize yourself with how to spot fake ones. See the United States Post Office website for details.
Cash on delivery
COD is the preferred way to pay in some countries. Fortunately, several global shipping companies now provide this service, taking on the risk of non-payment in exchange for a percentage fee of the sale.
These companies usually give your customers several options as to the method of payment, including currency, guaranteed funds, checks, and money orders.
PayPal
PayPal lets you sell to 169 million customers in over 200 countries and accept 26 currencies via credit card, debit card, and PayPal. WooCommerce has multiple PayPal extensions you can use depending on your needs.
PayPal converts your customers' local currencies to your own, either at the time of the transaction or when you withdraw the money from your account, for a small fee. Buyers logging into their PayPal accounts to pay for an order will automatically see the price displayed in their local currency.
Don't forget taxes and duties
Finally, in addition to determining the most appropriate payment method for your store and its customers, you'll need to make sure you have a good understanding of (country-specific) taxes, duties, and customs.
Taxes
Most likely, each country you're selling to will levy a tax on the goods sold. The most common foreign tax is VAT (value-added tax), which is charged by most of Europe, Canada, China, India, most of South America and Africa, and other countries.
Before selling and shipping internationally, confirm if your products will be subject to VAT. Each country has its own VAT rules, so you'll have to check on these, and look up the steps you must follow to register and file your returns. Check out the official website for VAT government agencies, Value Added Tax blog, for more information.
Fortunately, WooCommerce can also help. The AvaTax extension for WooCommerce determines VAT for transactions in 193 countries, leveraging a constantly updated database of rules and exceptions.
Many international customers are used to seeing products listed online inclusive of taxes or VAT. If your product prices are listed without taxes or VAT, make sure to note this on your product pages so that they aren't surprised by the additional fees at checkout.
Finally, depending on the type of store you're running, customers in European countries might request (or even expect) an invoice with your VAT Registration Number to be made available post-purchase. You can use a WooCommerce extension to generate this in PDF format, and place your VAT number (or other tax info) manually in the custom fields.
Duties
A customs duty is a tariff or tax imposed on goods that are transported across borders. The purpose is to help protect the import country's economy, jobs, etc., by controlling the flow of goods coming in. Each article coming into the country has a different duty amount associated with it, so you'll have to check the duty for each product you sell.
Many international shipping carriers offer the option to pay duties before an item is shipped, which is often referred to as Delivery Duty Paid (DDP). Alternately, your customers can defer duty payment until the item is received in their country, often referred to as Delivery Duty Unpaid (DDU).
Regardless, always make sure your customers are aware that additional duties charges may apply and that it's their responsibility to pay these fees before they can collect their goods.
Important to know: fraud and international payments
Selling internationally presents some incremental risk, due to the uncertainty around payments combined with the uncertainty of receiving the merchandise.
To help minimize risk, beware of the following red flags:
Orders from high-risk areas or countries —

 certain countries are considered high-risk, and are known for fraudulent credit card transactions

Unusual orders — like receiving

 50 orders from customers outside the U.S. within a few days when you normally only receive two international orders within a month, or orders much larger than average

Suspicious email addresses — 

email addresses that seem unusual, like knh$$yro123456@gmail.com

Suspicious physical addresses — criminals may ship orders to freight forwarders, shipping companies, P.O. boxes, or vacant properties so they can remain anonymous
While none of these warning signs automatically mean an order is fraudulent, if something seems too good to be true, it probably is. When in doubt, contact the customer to verify the transactions.
Use these tips to get prepared for international payments
Like traveling abroad, selling internationally through your eCommerce business can be a rewarding adventure. It gives you the opportunity to learn about other countries and cultures, and to build relationships with customers around the globe.
When you're ready to get started selling internationally, check out the International Trade Association at trade.gov and the U.S. Commerce Department at commerce.gov for more helpful advice. And for tips on creating an international sales strategy, check out the PayPal PassPort site.
Have any questions about what you should be considering before taking payments from international customers? Or any advice of your own to share? Let us know.