You might be bursting with ideas for how to monetize your website. Or perhaps you want to have a dozen fantastic ideas that you simply can't wait to implement… but nothing's coming to you yet, and you need a helping hand.
A memberships program is one of the best ways you can monetize specific products, content, and areas of your store or website.
Although you can certainly give away access for free, some store owners will find that they greatly benefit from adding paid memberships — both because their customers love being part of an exclusive group, and because it can generate additional revenue without very much extra work.
If you're curious about memberships but aren't sure how to make them work for your store, or already have a membership program in place and are searching for some additional ideas, today's post is just for you. Let's take a look at seven unique ideas for members-only content that, with the right motivation, will increase both your signups and recurring revenue.
1. Exclusive products
This is perhaps the most popular implementation for online stores considering a membership program. You can specify items as being members-only, and prevent non-members from ordering (or even viewing) them unless they sign up.
This can be highly beneficial for stores that have already grown a devoted, interested audience via social media or consistent marketing efforts. If some of your customers already react to the announcement of a new product with delight, you have a good chance at converting those eager customers into members.
The tricky part here is deciding how much to charge for a membership of this nature. If your items don't cost very much — for example, if you sell office supplies — and your average customer only spends $50 to $100 per year, $5 to $10 is probably an appropriate amount for exclusive product access. On the other hand, if you sell high-end electronics, and your customers spend $1,000 or more each year, a $100 lifetime membership likely isn't out of the question.
You should also consider the real value of access to exclusive items. A smartphone manufacturer will sell memberships like hotcakes if they offer an exclusive phone color or perk in exchange for a $25 membership, but your office supply store might not have much luck convincing customers that $25 is worth it just to get some special pens or file folders.
If your store is still in an early growth stage, or its products haven't yet become popular, this is an idea you might want to come back to in a few months or so. But keep in mind that you can always ask your most engaged customers directly if they would sign up for a membership, and use that feedback to gauge when the time is right — even if your store is still small.
2. Test runs or new releases
In that same vein, you can use memberships to give specific customers access to products before anyone else can get their hands on them. This can be highly useful for testing the waters with limited financial impact, or you can simply do it as a means to make your members feel special.
Let's say you run an online wallpaper store, and you're looking to expand your offerings with some more modern patterns. However, you aren't certain if your customers, who seem to mostly prefer contemporary and traditional styles, will be interested in these patterns. Instead of taking a big risk and ordering inventory for these untested items, you could instead:
Sign a drop-shipping agreement with the manufacturer of the modern wallpaper
Add the new products to your website as members-only
Make an announcement (also restricted to your members) asking for their feedback
You could then monitor the sales of the new wallpaper styles for a few months. If 25% of your members order from this limited selection, you might feel confident enough to add the patterns to your regular stock, and in the long-term carry inventory instead of drop-shipping from the manufacturer (which typically incurs additional fees).
On the other hand, if only 5% of your members show interest, or you receive lots of feedback stating « these patterns aren't for me! » you can simply remove the SKUs, having spent very little time or money on the testing process. Surely you know the saying « no risk, no reward, » but that still doesn't mean your risks should come with a large financial impact!
Of course, you don't have to use your members-only products in this way. You can also give your members early access to products you plan on offering to all customers. Returning to our wallpaper example, if you were already planning to stock a selection of new patterns, you could provide early access to your members so they have first choice, and feel special when they are able to view and buy these products before anyone else.
Even with this second approach, giving members early access can help you make better decisions for your non-member products. What your members do and don't show interest in can indicate how successful a product will be long-term, so it might be worth trying some trial run or early access scenarios as a way to test new items without ordering a lot of inventory or spending a lot of money.
3. Discounts, coupon codes, or free shipping offers
WooCommerce Memberships provides built-in support for member-only discounts, allowing you to extend special pricing on products to this group. But you could certainly take this one step further and offer additional deals and discounts to your members.
These additional perks might take the form of:
Free or discounted shipping
Limited-usage coupon codes
Buy one get one free or discounted (BOGO) offers
Free products when members spend a certain dollar amount
Rewards points that can be redeemed for products or other benefits
How you distribute these benefits to your members is up to you. You can create a members-only email segment and send the offers via occasional email messages, or perhaps you could create a dedicated « offers » page on your website that appears in the main menu only for logged-in members. You could even invite your members to join a limited-access Facebook Group and post these perks there… or do a combination of these things!
Should you feel extra generous, you could also give your members a heads-up via email about any upcoming sales or special offers that are open to everyone. This is yet another membership selling point — you could simply say you offer members « previews of upcoming sales » — and can make customers feel even better about being part of your exclusive group.
4. Downloadable guides or books
So far, these ideas might seem par for the course, if you run a traditional eCommerce business. But what if you want to add some additional value to your store's membership? Or what if you use WooCommerce to sell digital products, not physical ones? What if you don't sell anything at all and just run a blog using WordPress?
There's one valuable thing that you, no matter what your role, can always offer: your knowledge. You're likely a subject matter expert on one or more topics. If you sell wallpaper, you probably know a lot about how to apply and remove wallpaper; if you run a blog about traveling, you're probably always giving your friends and family tips about airports and languages. Why not create a membership that gives customers access to your knowledge?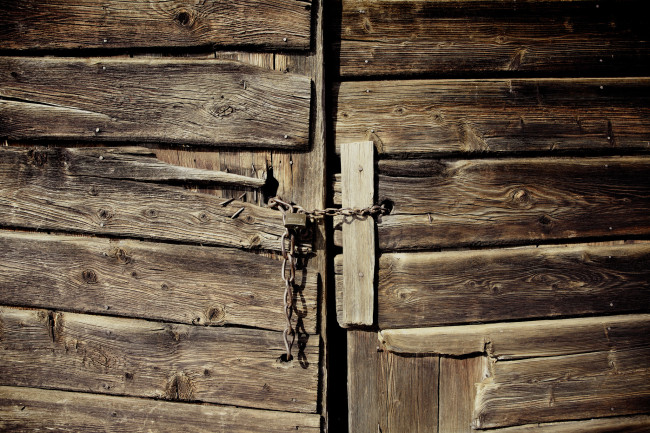 Depending on the subject matter you're familiar with, you might find it beneficial to package all of your knowledge into a downloadable format, like a PDF guide or eBook. You can then create a membership that gives paying members access to these downloads, and (should you choose) access to future releases. This can prove an incredible venture if the knowledge you have requires a lot of explanation, or if you've caught yourself saying « there's nothing good online about this subject. »
You're probably wondering if customers will really pay for access to your content, and the answer is a resounding yes! If you can offer unique, relevant, and helpful content in a convenient format, people will gladly pay for it. Just take a look at what Copy Hackers has done: to date, they've sold over 30,000 eBooks on the topic of better copywriting. Now imagine what you could do with a few pieces of content and a small yearly membership fee!
5. Exclusive educational videos, blog posts, webinars, or courses
Long-form content like eBooks can be time-consuming and difficult to produce, of course. Store owners and bloggers struggle enough with time as it is — writing something so detailed just might not be in cards for you, nor do you want to outsource such an important task.
Not to worry. If you can provide access to a steady stream of short-format content that is highly valuable in some way, your members will still be willing to pay for it. Not everything has to be a guide or an eBook to be valuable — your blog posts, videos, or even webinars can provide just as much value, especially if your products require education or you have a lot of knowledge to share.
If you're already creating content for your customers, it'll be up to you to decide what should be reserved for members. If you sell music supplies, you might say that any general how-to content (like « How to Tune Your Guitar ») is fine for your everyone, but that anything with a video or a highly detailed explanation (perhaps « Learn to Tune a Guitar in 30 Seconds ») should be reserved for paying members.
You might also consider creating and openly advertising content that only members have access to. For example, if you're planning to host a webinar talking about the latest trends in your industry, or offering some really great business tips, you could place a notice on your website along with the link to sign up for membership. The same applies for courses or excellent how-to material — you can always give everyone access to the landing page, or even just a little bit of the content, but limiting the full piece to paying members.
As we mentioned with physical goods, you'll need to think carefully about the value of exclusivity here. Members might pay $50 a year for a steady stream of valuable content, but they might find $50 a year for a blog post or two hard to swallow.
6. Access to one-on-one chats or video calls
You already know that selling your knowledge can make you money. But selling your time can have the same effect, and depending on the kind of website you run, you might find it valuable to allow members to « pick your brain » for a set time period in exchange for their membership fee.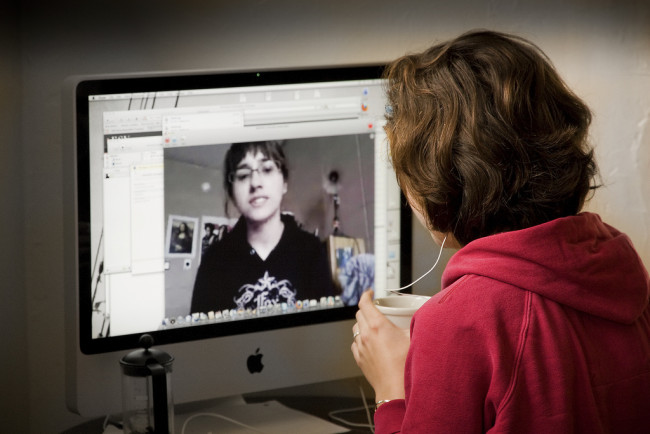 Let's say you use Sensei or another learning management system to provide lessons for those learning to play the guitar or bass. These students may already be paying a small fee to have access to your courses, but you could also offer a membership option for students who want one-on-one time with an instructor, or might occasionally have a question they'd prefer to ask over Skype.
In this scenario, a simple $20 membership could reserve two 30 minute sessions with you, and perhaps even provide access to additional course content or bonus videos. That's $20 for an hour of one-on-one work that your student will benefit from. Not a bad bit of profit!
You can even do something like this if you run an eCommerce website. Maybe you sell clothing, and your customers are looking for advice on what types of items will fit their body type best. Or perhaps you sell home decor, and your customers need advice on coordinating your products with their existing furniture. For scenarios like this, you can offer a membership that provides access to virtual consulting sessions. Again, a small fee in exchange for an hour or so of work will definitely be worth it to both you and your members.
7. A forum, group, or chat room
Finally, sometimes access to a community is worth paying for. Depending on your industry, you might find it worth setting up a special forum, Facebook Group, chat room, or some other kind of online community for your members. You can offer this as a secondary membership perk, or make it the selling point of your group.
This can be a great approach if you sell digital products and already have a thriving customer base with a lot to say. For example, if you sell marketing software, and only two of your three membership tiers pay a fee, you might find that « access to our support and discussion forums » is a useful selling point for those top tiers… especially if it's only a few dollars more.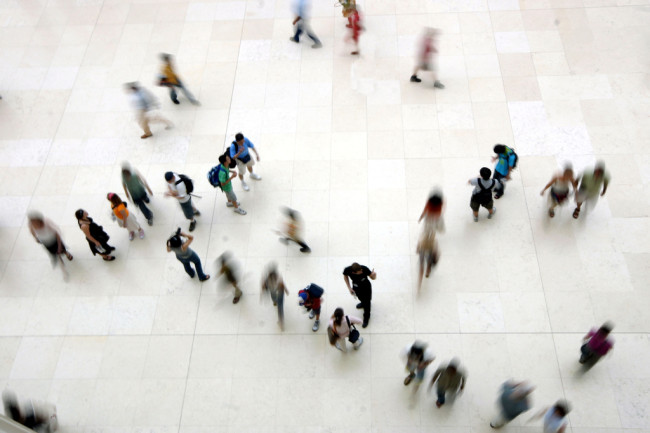 Would this work for eCommerce? You bet! Let's think back to that wallpaper example from earlier. If your store had thousands of customers, all passionate about decorating, you could create a forum dedicated to members giving other members advice on what to put in their spare rooms, how to redo their kitchens, what wallpaper patterns to pick… you get the idea. It's not necessarily related to your store, but it's still creating a thriving community that is happy to pay for like-minded company. And you don't have to do anything except moderate. Sounds like a win-win, eh?
This is one idea that you definitely must use caution with. You'll probably know right away if a members-only group is right for your business. If your business is very small, or your customers don't seem talkative on social media, ideas 1-6 will be better fits for you. But if your customers thrive on chatter and are eager to problem-solve for one another, this will likely be a winning idea for you.
With some creativity, your members-only content can make you money
There you have it: seven different ideas for members-only content that can be monetized. By starting up a membership program on your store or website, you can start accumulating recurring revenue while satisfying your customers. Whether it's access to exclusive products or special discounts, or one-on-one education sessions with a subject matter expert, a well thought-out membership program can make you money — and make your members feel very, very special.
Care to share any ideas you have for monetizing members-only content on an eCommerce website or blog? We're always eager to hear from you.