Customers love that personal touch, whether it's being addressed by name in an email, a shop owner remembering their birthday, or being able to customize a website to their needs. It can make them feel like they're your single most important customer.
With personalized product recommendations, you can suggest highly relevant products to your customers at multiple touch points of the shopping process. Intuitive recommendations will make every customer feel like your shop was created just for them — and you'll enjoy a natural boost in conversions and order values.
Let's take a look at what we mean when we say « personalized » recommendations, explore how implementing these recommendations can help you improve your store, and review how to decide if a recommendation engine or plugin is the right choice for you.
What are personalized product recommendations?
A personalized product recommendation isn't based on an assumption or guess. Personalized recommendations are based on user behavior. These are items that have been frequently viewed, considered, or purchased with the one the customer is currently considering.
You've probably seen these recommendations on Amazon. They appear just under each product description, and are based on what other customers purchased:

These are personalized recommendations based on large amounts of historical user data. If 50% of customers who buy Thackeray's Vanity Fair also buy Eliot's Middlemarch, it makes sense to display this item on the product page.
Amazon also employs another method of personalized recommendations based on your browsing history. These can often be spotted on your homepage when logged in, or at the bottom of each page:

The majority of customers who shop for a 15.6″ laptop bag may also be interested in a mouse, a cooling pad, or even a new laptop. If a high percentage of Amazon shoppers view the same or similar items during the process of buying a bag, Amazon can reliably recommend these products to other shoppers.
What Amazon does — and what your store can do, too — is utilize the behavior of customers to make predictions about what future customers will like. This involves the collection of user data on a wide scale, and the deployment of automatically generated recommendations in locations where customers are most likely to respond. This may be on product pages, but it may also be in the shopping cart, or on special sale and category pages.
These powerful, proven suggestions will essentially make your customers feel as if their minds are being read. This can have a huge impact on their shopping behavior.
Now that you have a better idea of what personalized recommendations are, let's take a look at a few ways that they can benefit your eCommerce website, from increasing conversion rates to giving you a better grasp on your customers' preferences.
Conversion rates are increased
According to a MyBuys study of more than 100 top Internet retailers, recommending products in the shopping cart based on a user's purchasing or browsing behavior resulted in a 915% increase in conversion rate. This means shoppers were 915% more likely to buy one of these recommended products than any other item on the website.
But these increases weren't limited to the shopping cart alone. Data-based recommendations on product pages also increased conversions by 411%. On the homepage, they increased by 248%. And within search results, they increased by 192%.
Why did customers respond so well to the shopping cart in particular? According to Lisa Joy Rosner, VP of marketing at MyBuys:
It's like candy at the checkout counter. It's not that people simply buy products from the cart display, it's [what happens] when you put the right products at the right price point in a personalized manner and in the context of what they're buying.
When you utilize historical data to recommend specific products to a shopper, data shows that they are much more likely to purchase those items than non-personalized recommendations or upsells. Just offering personalized recommendations can drastically increase your store's overall conversion rate.
Although this study showed that recommendations within the shopping cart had the strongest effect on conversion rates, every store is different. You might find that customers respond best to targeted suggestions on the product page, or even on the homepage. So it's best to do some testing before drawing a conclusion or settling on just one specific location for recommendations.
Your average order value rises
It's not just your conversion rate that stands to increase with personalized recommendations, either: adding personalized suggestions may have a compounding effect on your average order value.
For example: before you begin recommending products, your average order value may be $40. But the implementation of suggestions in locations like the shopping cart or product page can drive that value up. This happens as customers discover additional coordinating or matching products. This purchasing data is collected and utilized, and then these items are recommended to future customers.
Over time, this compounding effect only grows stronger. So if more and more customers buy a specific set of products that total $80, those items will consistently be recommended together.
You may be able to take advantage of the data you glean from these consistent recommendations to create product bundles — a single SKU of coordinating items frequently purchased together. For example, if you sell clothing, this might be a fully coordinated outfit; if you sell electronics, this might be a laptop with a matching case, mouse, and extra battery. These single-SKU bundles can then develop their own recommendations, further continuing the process.
Save time on setup
Most personalized recommendation engines allow you to « set it and forget it » — meaning you do not have to do much else than the initial setup before the recommendations are generated.
Right now, when you add a new product to your store, you may have to manually add recommendations, upsells, coordinating products, and so on. However, a recommendation engine does all of this for you, automatically, after a few days worth of data is collected. As soon as customers begin interacting with that new product, personalized recommendations will appear.
This can save you an immense amount of time, especially if your store is very large or you have a limited amount of resources.
Gain better insight on customer behavior and preferences
One final benefit of personalized recommendations comes from the ability to learn what your customers think. As a store owner, you probably have assumptions about the products that should be purchased together, but this may not actually match up to what customers want to buy together.
Personalized recommendations are typically made based on user behavior like purchases, page views, and items added to the cart together. They aren't made based on items that visually coordinate, come from the same collection, or are made by the same manufacturer. This can give future visitors (and you!) a much richer, deeper view of what real customers think match and go together.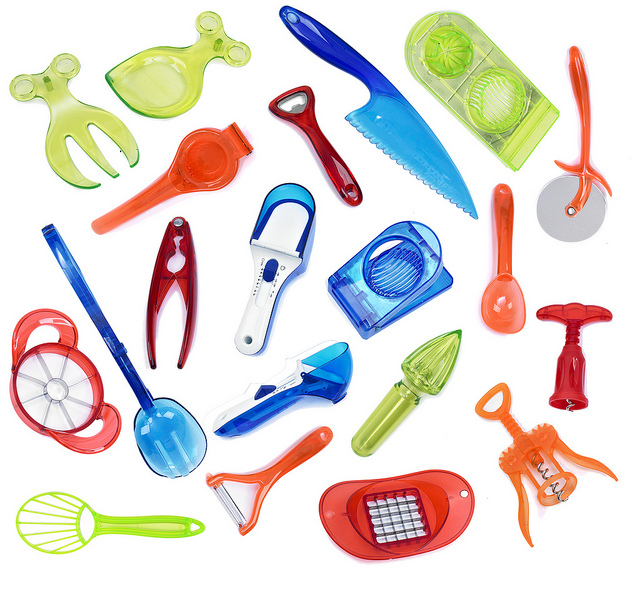 With user behavior powering your recommendations, you can get much better insight on what your customers think and prefer. This may help you make better decisions for future additions to your store, or it may simplify the process of creating product bundles or special sales. All you need to do is browse through a few pages to see what's recommended together. The data may surprise you!
Tip: personalized recommendations work best with larger stores
It's only natural to be excited about the idea of implementing tailored product suggestions in your store. However, this isn't necessarily the right choice for everyone, especially if your store is very small or brand new.
Personalized recommendation solutions need a lot of user data to make accurate and useful predictions to customers. If you only have a handful of products, a dozen orders or so per day, or are still in an early or growth stage, you may find that your personalized suggestions aren't very useful.
If your store is in an early stage, or if you have a limited number of products, we suggest utilizing your store's built-in related products option. You can then focus your efforts on marketing activities like email, social media, and content to grow your audience and the inbound traffic to your store from search engines.
As your traffic increases, you can then re-examine the need for personalization.
Ready to get personal?
By giving visitors to your store these personalized recommendations, you'll increase your conversion rates and average order values, save time, and gain valuable insights on what your customers like. You'll be able to give shoppers a highly personalized experience that won't just make you happy — it will delight them, too!
What do you think about personalized product recommendations? We'd love to hear your questions or comments!
Header image credit: Oscar F. Hevia