WooCommerce Product Tabs extension enables you to add extra custom tabs to your product pages. Organize important information about your products' features, warranty, policy, uses cases, videos, size charts, and other details in multiple professional-looking tabs.
Create unlimited tabs and assign each tab to specific products, categories, customers, and user roles. With the editor functionality, you can add videos, text, FAQs, and any other type of content in custom tabs. You can also enable/disable your default tabs and customize their titles.
Features of WooCommerce Product Tabs:
Create unlimited extra product tabs
Assign tabs to specific products and categories
Restrict tab display by customers and user roles
Customize tab background image, text color, and icon
Option to disable default tabs and customize their text
Sort custom and default tabs as per your requirements
Ability to display contact7 form in tabs for FAQs and inquiries.

Create multiple product tabs
Create multiple tabs to add different types of content. Attach them to various products and categories.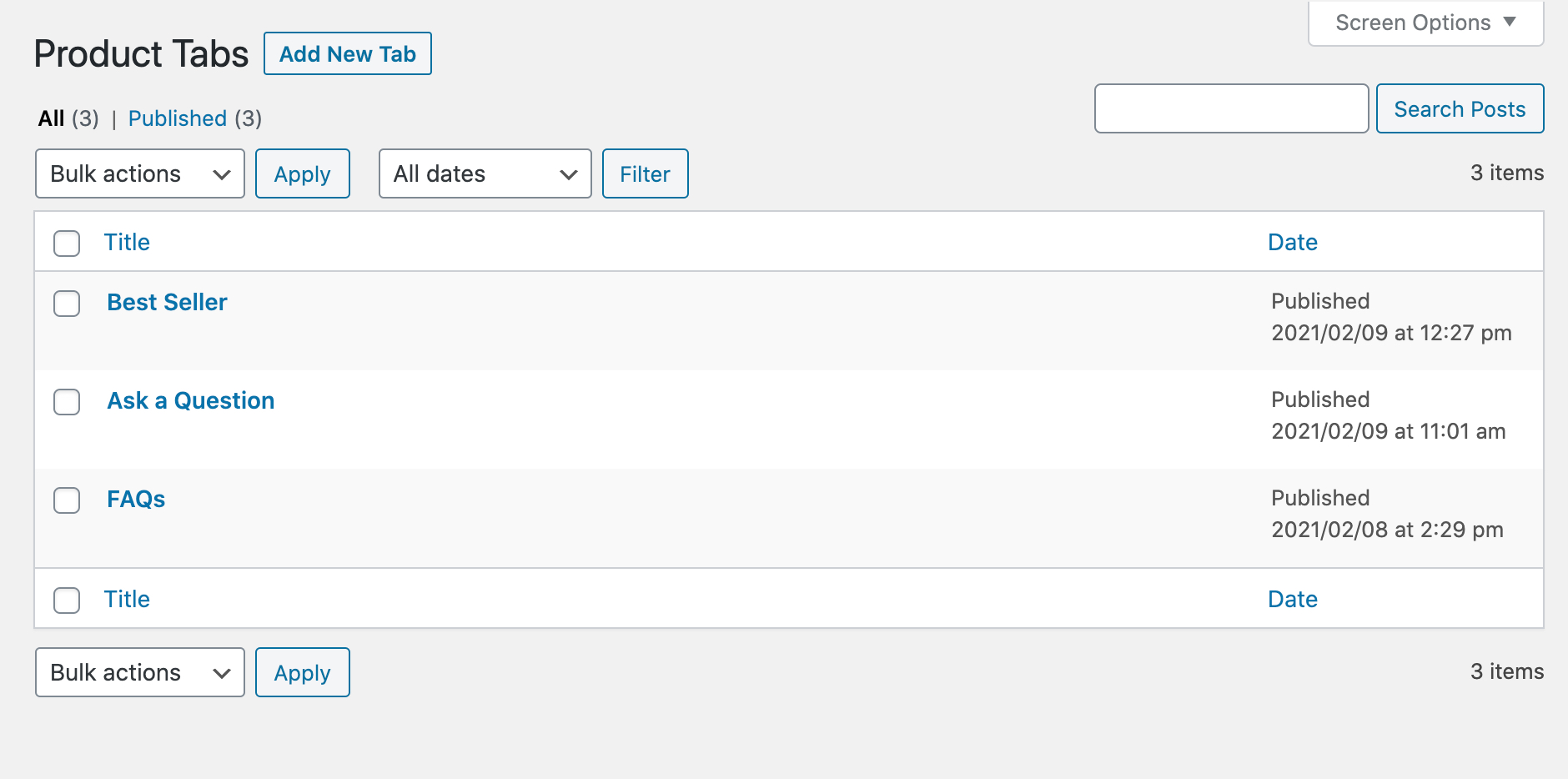 While creating a tab you can customize the following settings:
Enable tab and add its title
Select tab type (editor/contact7form)
Assign tab to single roles or to all user roles
Assign tab to specific customers
Display tab on all products or specific

Products
Product categories
Product tags

Customize a tab style by adding

A tab icon
A background image
A text color
Manage default product tabs
You can enable/disable the default description, reviews, and additional information tabs as well as customize their titles.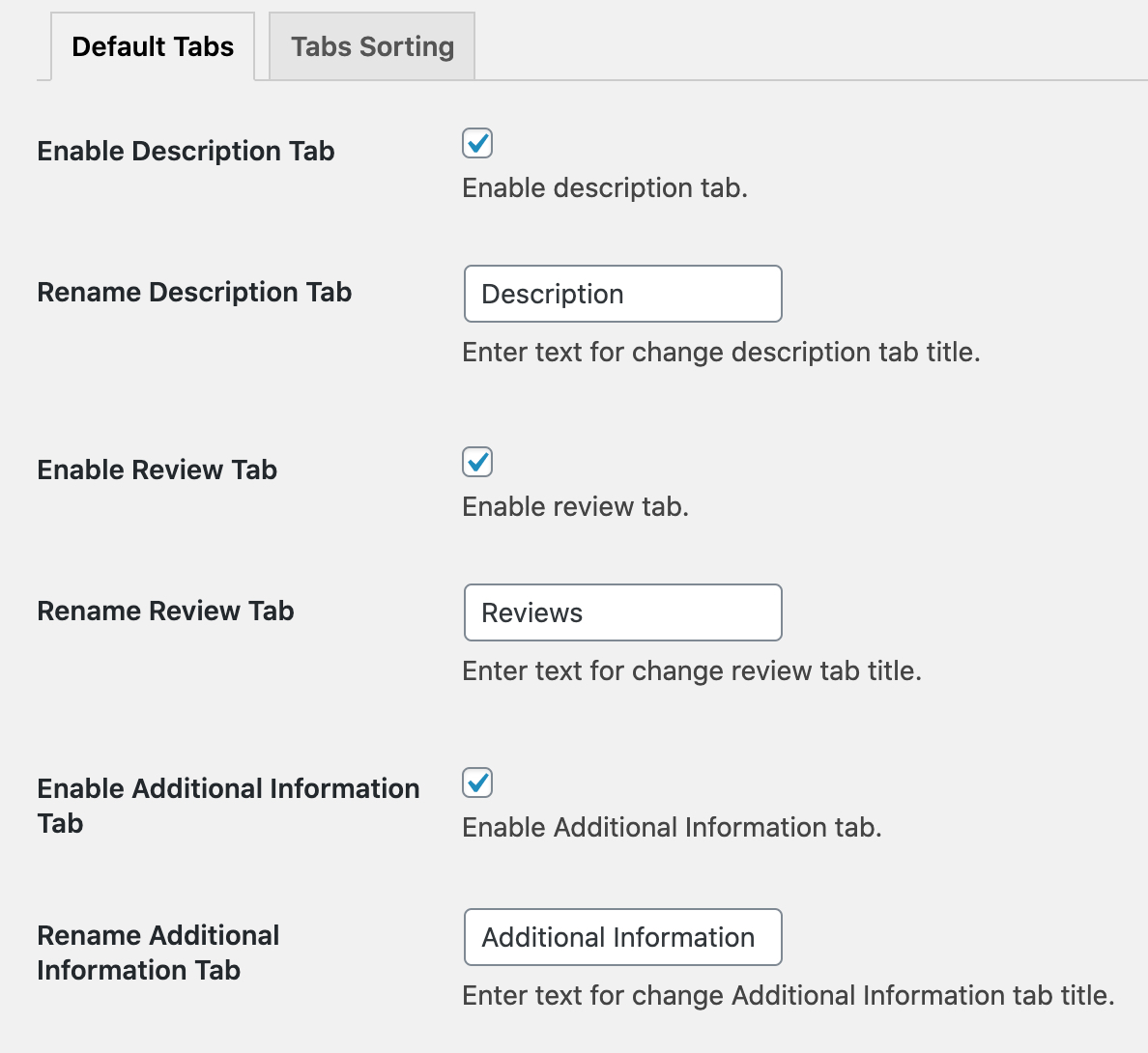 Tabs sorting
The extension enables you to sort the default as well as the custom tabs as per your requirements.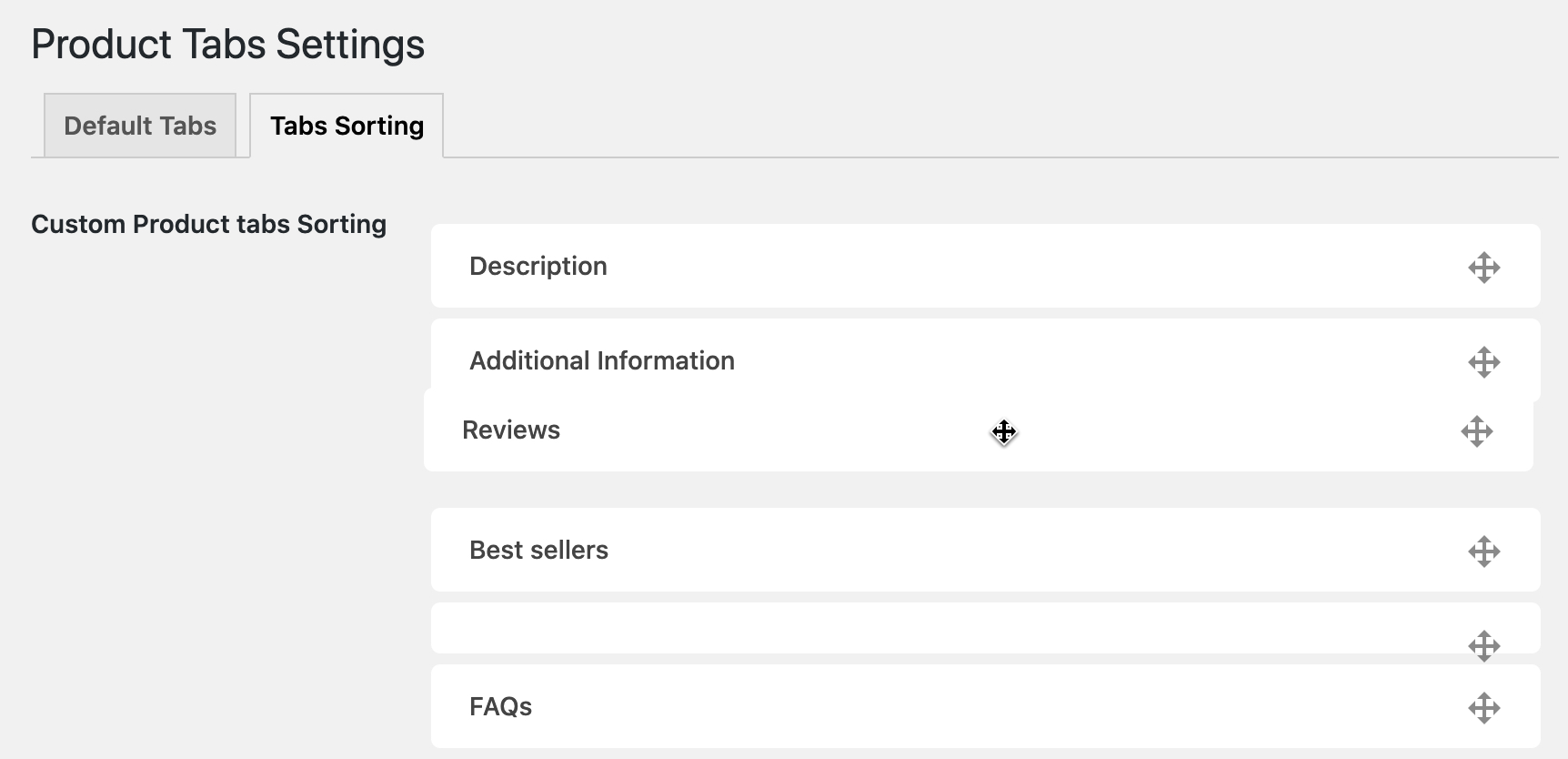 Requirements
Minimum PHP version: 5.2
WooCommerce
La plateforme d'eCommerce la plus personnalisable pour développer votre boutique en ligne.