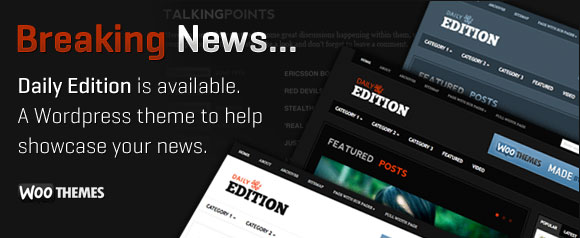 I'm excited about this theme! Almost a month after teasing you with some original screenshots of Liam Mckay's awesome design we have finally completed the conversion to a flexible, neatly coded WordPress theme. You commented, and we listened and built some awesome functionality into this theme.
Breathing some new life into the incredible success of Gazette Edition we wanted another news/magazine based theme that was minimalistic enough to let your content speak, whilst customizable enough to brand however you like. We approached our friend Liam McKay as we thought this was just up his alley, and did he impress!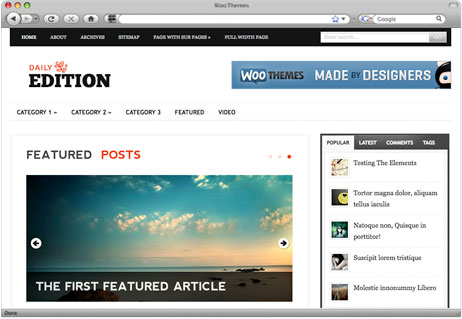 The JQuery-based featured scroller was coded from scratch by Fox, can you believe his skills! With the "Talking Points" module also uniquely coded to showcase articles perhaps gathering dust, that can be showcased on your home page by pulling through a specific tag's results organised from most commented to least.
With 19 alternate styles designed by both myself and Cobus there should be a style that closely fits your brand. By clicking a few buttons in the theme option's panel you can have a completely different home page in seconds, see the two example screenshots below: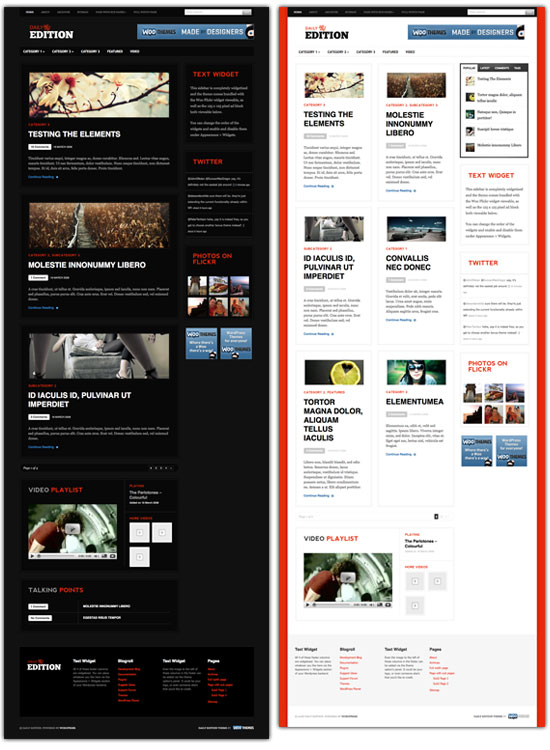 Please leave a comment below with your thoughts and constructive feedback. If you like the theme you can view more information and purchase it here, or test drive it on our demo server.
Daily Edition free wallpaper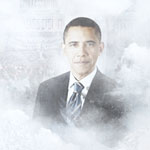 The wallpaper Liam made for us to promote the Daily Edition theme is a wonderful collage of big news stories over recent history, the overall feel is supposed to be quite soft with elements of watercolour and other textures throughout.
I'm already sporting in on my desktop and it looks wonderful.
The wallpaper is available in 5 different sizes: