As the adage goes, you make a sale to win a customer, rather than winning a customer to make a sale. A single purchase doesn't mean much in the grand scheme of things. What matters is customer lifetime value (CLV). Using Jetpack CRM, you have numerous tools at your disposal to increase the average CLV of your customers.
Remember, it's also much easier to sell to existing customers than to find new ones. Your current customers already know you, and if they were pleased with their last experience, they'll be open to future offers and likely to buy again — as long as you do the work of communicating with them in a way that serves and values them.
A good CRM, one that intuitively integrates with your existing operations, makes this possible.
Learn: What is a CRM?
Jetpack CRM is a great option because it was designed just for WordPress and with WooCommerce stores top-of-mind. In fact, it's run by the same company that owns WooCommerce.
This article will help you develop a basic plan for increasing your customer lifetime value using Jetpack CRM.
What is customer lifetime value and why does it matter?
Which would you rather achieve for your business:
Make one sale for $150 but never see the customer again, or make a $30 sale and then ten more sales from that same customer over the next two years that add up to $330?
The answer is obvious: you take the $330.
And yet, so many eCommerce businesses spend the majority of their marketing efforts trying to win new customers, and neglect their existing ones. They also forget to collect or track information about new customers, and miss opportunities to generate repeat business from them.
Identifying and understanding your customer lifetime value provides an opportunity to improve stability and profit for your business. It also helps you quantify how much you should be spending on marketing.
For example, if your customer lifetime value is $600, you can justify spending $100 in marketing to acquire a new customer.
But if you don't know your CLV, it's hard to know whether you're using your marketing budget wisely.
How can you determine your average customer lifetime value? Jetpack CRM makes that possible, because it helps you keep track of every customer and their spending over their lifetime in your online store, and shows you all of your customer data in one place.
Understand and respond to customer behavior
With Jetpack CRM, you can keep track of all customer transactions.
The activity log feature keeps track of key information about each contact, such as quotes, invoices, changes to their status, and much more. And now, with its free integration with WooCommerce, you can keep tabs on all of this from your WooCommerce dashboard.
When you know what your customers are doing, you can create smarter, more personalized, more effective marketing campaigns and communicate to generate higher levels of engagement.
Perhaps your service team can find special ways to compensate a disappointed customer who has a long history of doing business with your store. Even though it might require more effort and expense than normal, saving a relationship that's proven to be valuable can be well worth it.
The possibilities are endless! But the point is that Jetpack CRM makes this type of information available, and keeps it at your fingertips so you can make smarter decisions in response to customer behavior. This will result in higher revenue and a greater customer lifetime value.
Create customer segments to focus your marketing
There are all kinds of customer segments you can create using Jetpack CRM. For example, you could group customers who have one or more of the following attributes:
Purchased within the last three months
Haven't purchased within the last six months
Bought a particular product
Converted from emails
Lives within a zip code or state
Spent over $150 on at least one purchase
Used a coupon code
There's really no limit to this. How could you increase customer lifetime value with a segment of all the customers who used at least one coupon code? You could send them a coupon-based offer, while emailing a different marketing message to everyone else, who may not be as motivated by price. This allows you to reach people in a way that's motivating specifically to them, instead of discounting your products for everyone.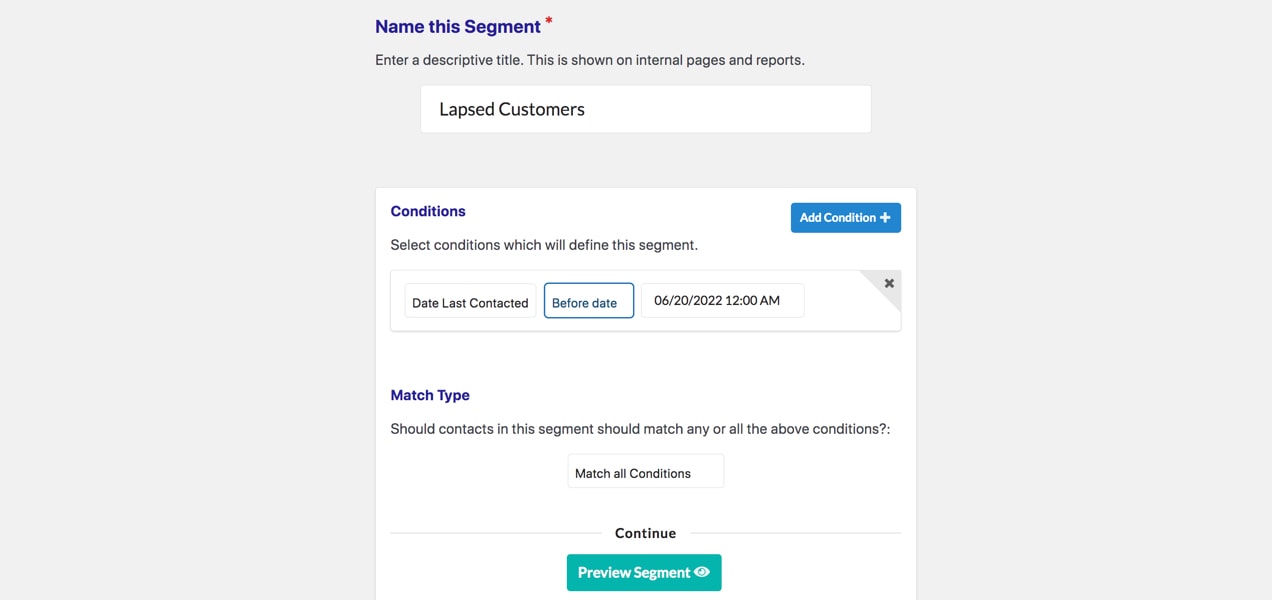 What could you do with a segment of customers who haven't purchased in the last six months? You could create a reactivation campaign and give them some extra incentives to come back. Based on the success of that campaign, you'll have a better idea of what works to draw back lapsed customers and increase their lifetime value.
A sporting goods business could keep email engagement rates high and unsubscribes low by sending more relevant emails. For example, instead of announcing their new baseball equipment to everyone, they could just send the announcement to people who've purchased baseball equipment in the past. That doesn't mean that other customers are left out — you can design a separate email based on their purchase history, too!
All of this and much more is possible when you have a powerful tool like Jetpack CRM integrated with WooCommerce.
Increase revenue through email marketing and automation
Another way to increase customer lifetime value is with email. We've already touched on this a little, but consider a few email revenue and ROI stats:
Customers spend 138% more when email marketing is incorporated into the touchpoints companies use to reach them.
Email ROI was found to be four times higher than direct mail.
Open rates for cart abandonment emails are over 40%.
Email personalization produces six times as much revenue as generic emails.
There's a lot more — but that gives you a good sense of how effective and efficient email marketing and email automation can be.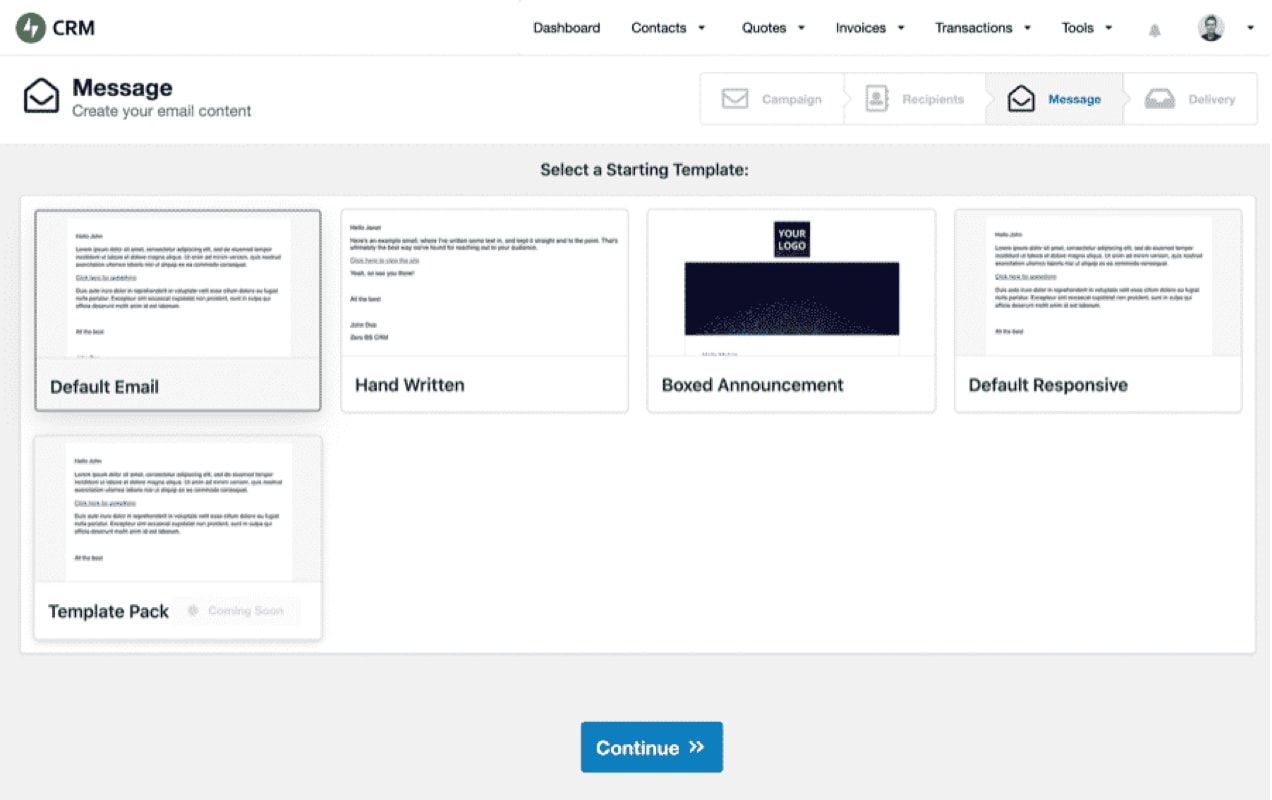 Use these strategies alongside the customer data from Jetpack CRM to increase customer lifetime value. You can more effectively engage your new and existing customers with:
Welcome emails
Segmented email campaigns
Automated re-engagement campaigns
Personalized email communications
Automated post-purchase emails, like review requests
Automated nurture campaigns
As you can see, so much of email communication can be automated. This is a double win for you, because you'll be increasing your customer lifetime value without having to constantly put in work.
But not all of it needs to be automated. Your segmented campaigns, for example, will depend on your customer data. They could also depend on what's happening in the world, in a particular city, state, or country, a new product launch, holidays, and so much more.
With Jetpack CRM, you'll have the customer data you need to start using email to its full potential, and your average customer lifetime value will increase.
Reduce friction and increase collaboration between sales and marketing
If you missed it earlier — Jetpack CRM now integrates directly with your WooCommerce dashboard at no charge. It's completely free!
That means your sales and marketing people can now have access to the same data. So whether you're creating marketing campaigns or your sales people are reaching out to specific customers, everyone can see customer transaction histories, contact information, prior communications, and additional data.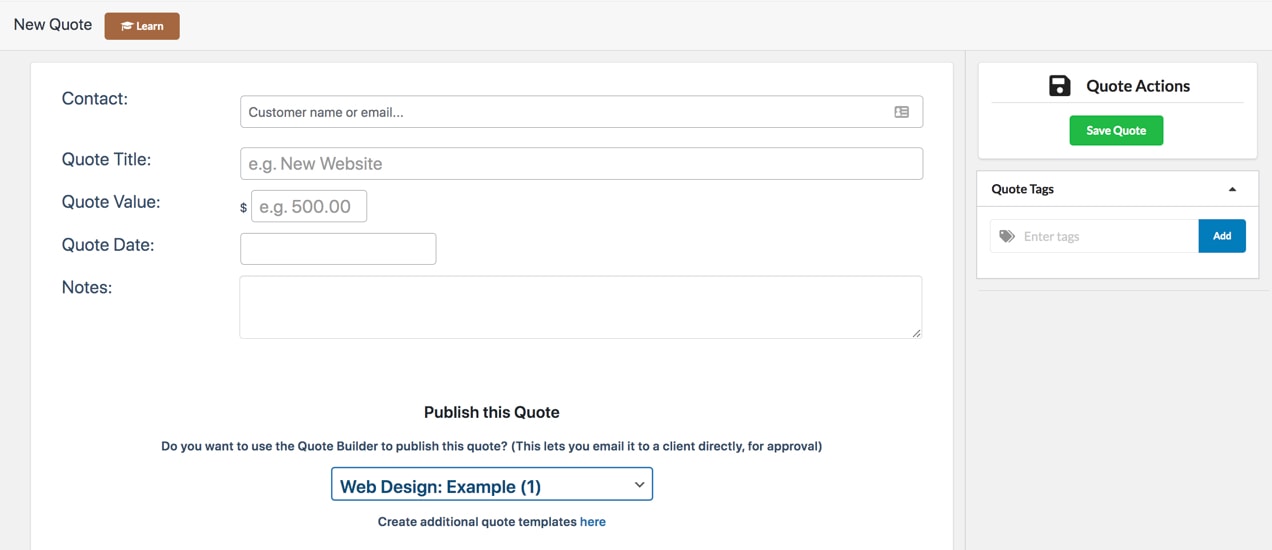 You'll be able to send out invoices and quotes, see each customer's social media profiles, tag them based on sales calls, and much more. See more features of Jetpack CRM.
All of this helps your sales and marketing teams coordinate their efforts better. If the sales team is tasked with reaching out to a particular segment, for example, the marketing team will have the proper data to create effective messaging and materials for the sales team to use.
This integration puts everyone on the same page. Your internal systems will work more smoothly, and your customers will receive more personalized, targeted, and relevant marketing and communications.
The result is happier customers who stay longer and buy more.
Install and set up Jetpack CRM for free today, and start collecting and using data to increase your lifetime customer value.