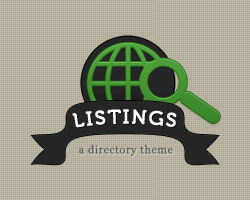 This one has been in the oven for a good few months and teased numerous times on the blog, but today we can finally introduce you to Listings – a directory based theme with an advanced content builder.
Ever since we released Estate in July of this year we had the intention of taking it's advanced niche functionality and making a more generic, yet equally powerful version of it that could be used for any type of niche whether you be a book publisher, a recruitment agency, a car dealer, an art gallery, a photographer's portfolio site, the list is endless.
When I first conceptualized the design and layout in Photoshop I had no idea ultimately how cool it would turn out thanks to some serious development time on it by Jeff and Matty, with Kirstin taking care of the HTML / CSS and initial WooFramework integration. As you can see it's been a collective effort by the team.
The Content Builder
At the core of Listings is it's most impressive feature – the content builder. The content builder allows you to create custom post types, then taxonomies for those post types and custom fields for the posts within those taxonomies. This all thanks to WordPress 3.1. To say this theme is cutting edge would be an understatement. I'd go out on a limb and say it is one of the most advanced content-building themes on the market today.
Hopefully that has excited you as to the theme's capabilities. If not have a look over the home page modular design and start thinking how you can use this theme on your next project.
Other noteworthy features
Listings comes with an advanced search module whereby you select exactly what custom post types to search, what taxonomies to filter by and what custom fields to use. You can specify 3 drop-down boxes or text fields. Your search can be tailor made according to what you think your visitors will navigate by. Even better you can change the search formula at any point changing the search field theme options in the backend.
Listings also comes with a "Upload a Listing" page template. This template once assigned to a WordPress page presents your site visitors with a form whereby they can add a listing directly to your WordPress backend, from the website front end. If you have more than one custom post type you can specify what listings you want your visitors to submit to. All listings submitted using this form will be "pending review" by a WordPress editor/administrator so you have quality assurance. You also have the option to allow anyone to submit listings or only registered WordPress users. Nifty hey?
Our Listings demo – A car dealership site
On our Listings demo we've used the theme to build a car dealership site, we've got a custom post type called vehicles, with a custom taxonomy of vehicle makes and vehicle features, all of which you can drill down through by clicking on the tags/links to find your dream car.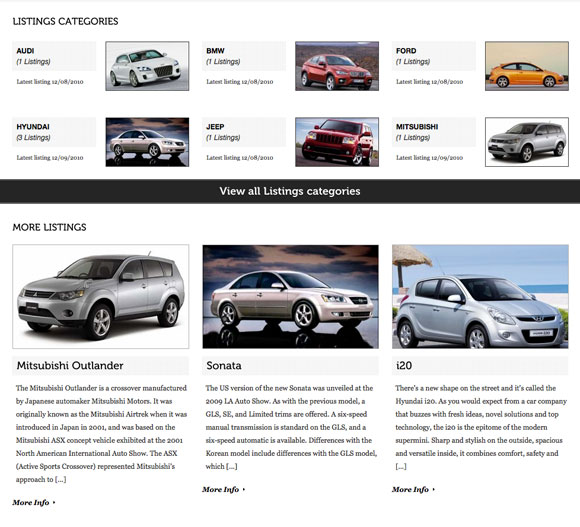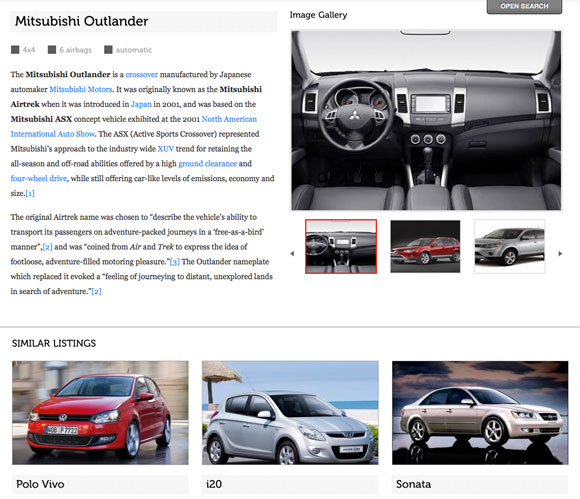 The Possibilities
We've only touched on the surface of it's capabilities and will be releasing a blog post in the coming weeks with a case study as to how I've used it for an online project called www.africancartel.com that should go live in early January. Combine this theme with an e-commerce plugin like PHPurchase or WP Commerce, or hopefully soon with our plugin in development WooCommerce and you have a fully functioning directory theme with e-commerce facilities.
Note that Listings currently does not work with any e-commerce plugin out-of-box, but as soon as WooCommerce is ready, we'll be adding the out-of-box support.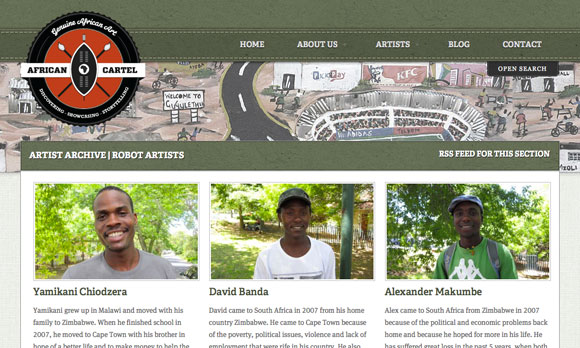 In the mean time check out the comprehensive theme listing to see the full feature set and browse the demo.
The Enterprise Theme Christmas Special Offer
Listings is sold as an enterprise theme given it's content builder and advanced search module, but is included in the club subscription offer. It is also 20% off until 31st December 2010 as part of our
Christmas special offer
. Making it
only $160
if you opt to buy it individually!