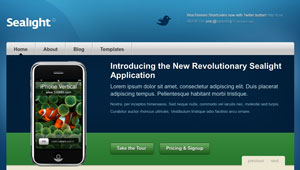 We've just released a great addition to our business theme portfolio called Sealight that we teased a couple weeks ago – with some new features seeing the light of day.
Sealight was originally conceptualized and designed by the talented Mr. Chris Rowe, who we have worked before with on numerous occasions – the personal blog theme aptly named "BlogTheme, and the magazine themes "Spectrum" and "Gotham News". So it was only a matter of time before he designed us a business theme.
Sealight boasts introduces some unique features to our business theme portfolio.
For the featured slider that we have used in a few of our themes before – instead of using posts/pages tagged with a specific tag, it know uses a custom post type called "slides". Simply add new slides and they'll appear in the featured slider. Similarly the home page has a module dedicated to information boxes that can house features/services your business/product offers and a cross-fader testimonials module quoting happy customers/clients – both of which have a custom post type dedicated to them ("Info Boxes" and "Testimonials").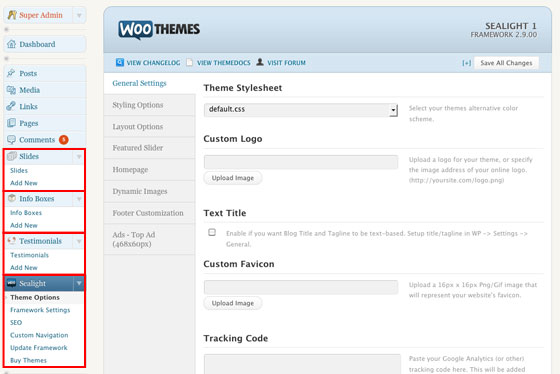 There are some beautiful alternate color styles that Kirstin has cooked up for the Sealight users. Best thing to do is have a squizz over the theme on our demo server, view the theme listing page, and then make the decision – how can Sealight not be a good fit for your business website?
NOTE: Sealight doesn't support IE6 and you may experience minor glitches in the theme when viewed in IE6.