The truth remains that no matter how amazing your store and products, people are not just going to show up and throw money at you. Even Coca-Cola knows there's no good time to take the foot off the gas and let up on marketing, establishing your brand, driving sales and working on UX to drive sales and secure customer loyalty.
It's an attention jungle out there, and once your WooCommerce store is running, you'll do well to commit money and time towards marketing.
This can take the form of serving up great content on social media, Facebook advertising, remarketing ads, or by adding extensions to your store itself.
1. Connect to MailChimp for world class email tools
Eep! Using MailChimp yet? The MailChimp for WooCommerce extension links your store to your MailChimp so you can use their excellent tools and services:
Sync list and purchase data
Set up marketing automations to remind customers about items they left in their cart or viewed on your site
Showcase product recommendations
Track and segment customers based on purchase history and purchase frequency
View detailed data on your marketing performance in your MailChimp Dashboard
Grow your audience and sell more stuff with Facebook and Instagram Ad Campaigns in MailChimp
Automatically embed a pop-up form that converts your website visitors to subscribers
Add discount codes created in WooCommerce to your emails and automations with a Promo Code content block
That's not bad for one might plugin, that's also free!
2. Feed your products to Google (so eager shoppers can spot them)
Get your products on Google shopping search results quickly with Google Product Feed. This extension allows you to easily configure data to be added to your Google Merchant Centre feed and displayed on Google Shopping.
This extension is compatible with the CSV Import Suite extension, should you wish to bulk import product data.
Purchase Google Product Feed for WooCommerce
3. Enable live chat to help and engage customers
When a customer has a problem or question, do you want them to be able to talk with a real person immediately? If so, enabling live chat for your store is a must. If you need any more convincing, read more about how live chat can boost sales.
Live Chat for WooCommerce is an excellent option and offer a free 30 day trial.
4. Recommend relevant products at every stage of the purchasing process
Recommending products along the way is a great way to bulk up your average order value, and Recommendations Engine is here to help with that.
In just a few minutes, you can sign up, plug in and start revolutionizing your customers' experience. Through subtle, relevant and intuitive recommendations, each and every customer will feel like your site was made for them. Heard the story of how Netflix was flummoxed by Napoleon Dynamite? It's a good one.
Purchase Recommendations Engine
5. Add FOMO to boost discovery and engagement
Yep, you heard us — FOMO for WooCommerce is a real thing. Fomo displays recent orders to bring your website to life. It's the online equivalent of a busy store.
Pura Vida Bracelets, one of 5,000+ customers using this particular service, noticed a meaningful difference in just 30 days:
Direct revenue of $32,260.52
983 new sales directly attributed to Fomo
13.97% conversion rate, 203% higher than site average
Average order size of $32.81, which is ~11% higher than their store average
Adding social proof to your site can drastically improve your conversion rate and drive more sales.
6. Condense your checkout into a single, speedy page
Want to make it super fast for customers to purchase from you? Bet you do.
With One Page Checkout, create special pages where customers can choose products, checkout and pay all on one page, without being sent anywhere else and having time to think too much about it.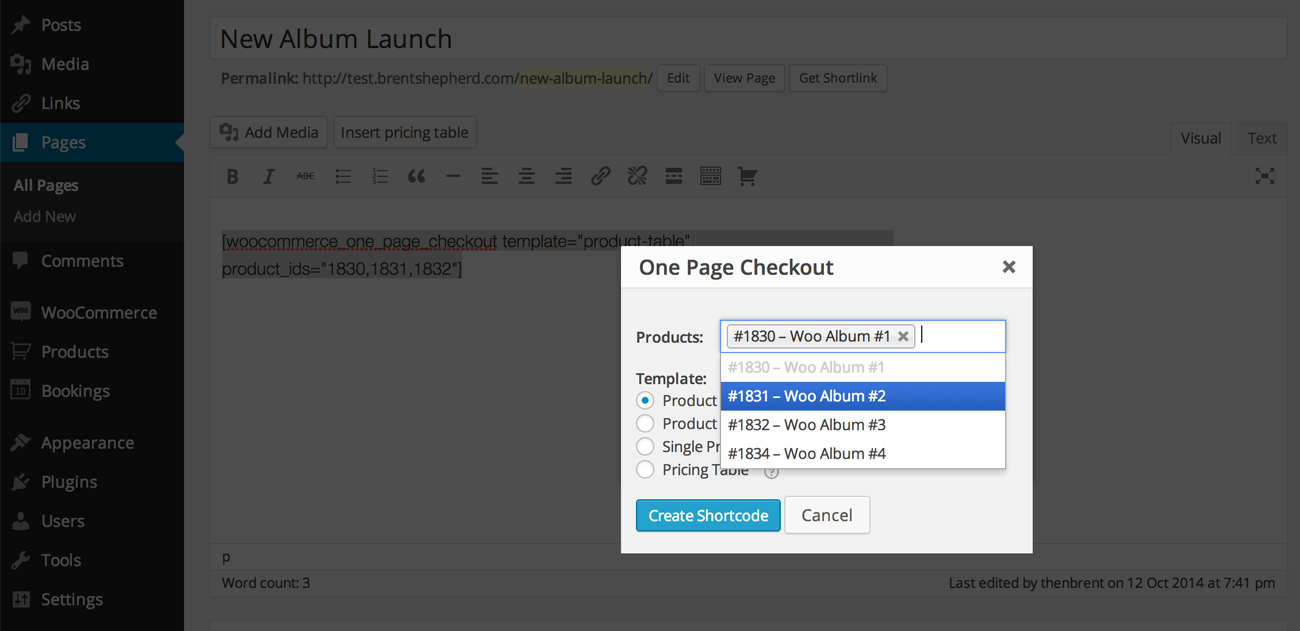 7. Reward your shoppers with points for every purchase
Remember how when you were little all you wanted was that gold star on your head? Well, some things change in this world but many things stay the same.
With Points and Rewards, you can reward your customers for purchases and other actions with points which can be redeemed for discounts.
Purchase WooCommerce Points and Rewards
8. Get more reviews, sell more products
It's no secret that product reviews are an extremely powerful tool for online conversions as they provide social proof. Studies show that about 70% of customers look at product reviews before purchasing. There are some free services available — like Yotpo, but the Product Reviews Pro extension enables Amazon-style reviews for your store, complete with reporting.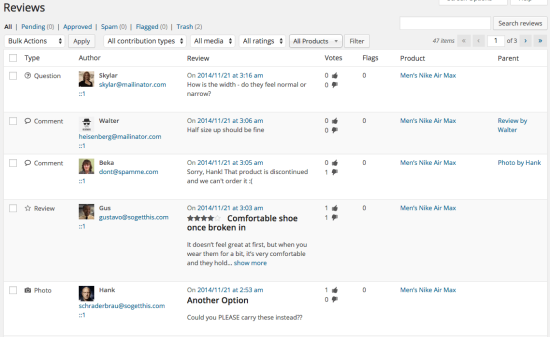 Purchase the Product Reviews Pro Extension
9. Advanced marketing via affiliates
AffiliateWP is a complete affiliate management system for WooCommerce built directly into your WordPress dashboard for a seamless integration.
Download the AffiliateWP Integration
10. Get more insights with Google Analytics Pro
WooCommerce Google Analytics Pro turbo charges the integration between your WooCommerce store andGoogle Analytics so you can get detailed insights into your shop's traffic and eCommerce events to improve your sales funnel and drive more revenue. Not sure if you need the free plugin or this Pro version? Check out our comparison here.
Purchase the Google Analytics Pro Extension
11. Personalize offers with a CRM
Your shop is unique and so are your customers. When your marketing speaks directly to their needs, your chances of spurring action go way up. HubSpot CRM is a great way to create personalized emails with offers for complementary products or special sales based on previous orders. The included drag and drop builder takes the guesswork out of designing great-looking emails. You can also use the CRM to create custom social media ads, monitor site data, and track long-term relationships.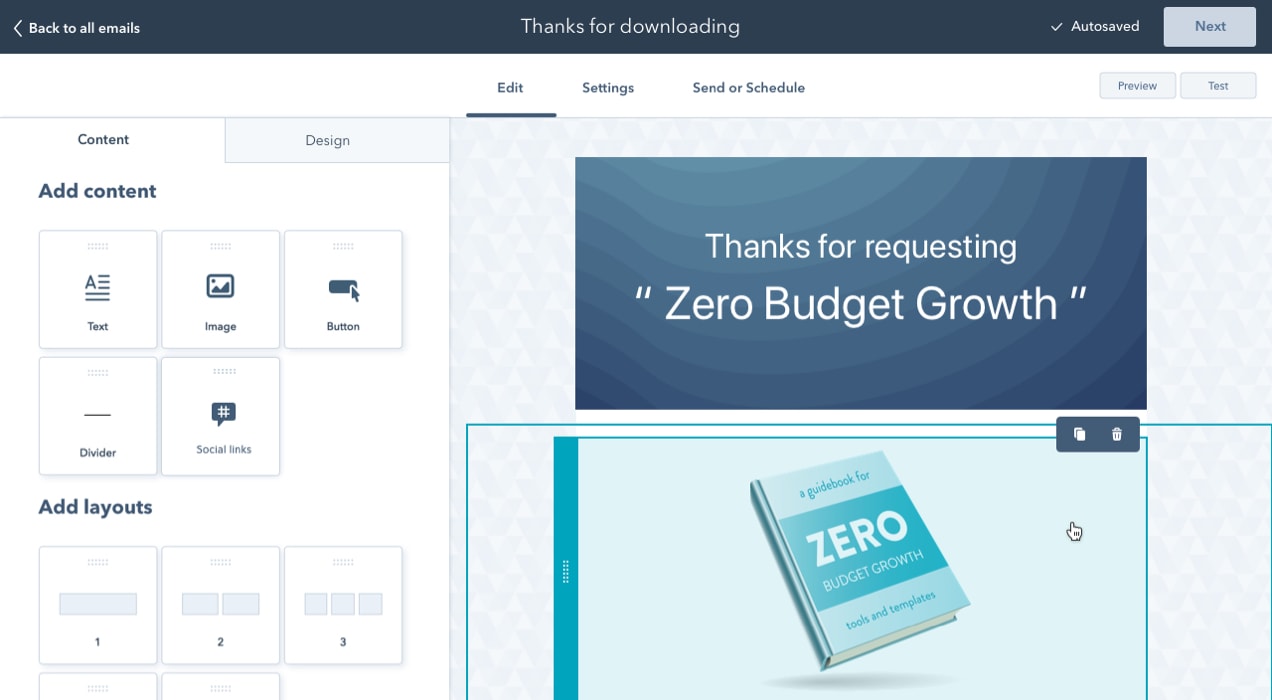 Spend a little time on these tried and tested extensions
And there you have it — ten tried and tested extensions many WooCommerce storeowners are using to boost sales and guide people gently down the funnel.
Are you using other extensions successfully to market your store? Perhaps you've even built something of your own? We'd love to hear about them.