Are you a freelance developer who is interested in starting your own business, but isn't sure how? Or are you working for a small agency that wants to expand its eCommerce development offerings so you can take on additional clients? If so, we've got just the thing for you.
Thanks to our Educational Partners, we're able to offer you handpicked resources to learn WordPress, WooCommerce, and the valuable development skills you need to expand your offerings to potential clients. Taking any one of their courses will allow you to build a bonafide development business based on WooCommerce, an eCommerce platform online that your clients will love.
Curious to know more? Keep reading to learn about the benefits of building a development business with WooCommerce, and to learn about one freelancer who used online education to dramatically improve his skills and take on new clients.
The benefits of building your business with WooCommerce skills
If you're a freelance or agency developer, you might find it difficult to expand your knowledge of eCommerce development, or doubt the importance of expanding your knowledge beyond the platforms you're already familiar with. However, learning to use WooCommerce has real benefits, and it's worth your time and effort to add these development skills to your portfolio.
As new eCommerce startups and businesses emerge, they are seeking cost-effective, lightweight platforms to power their stores. WooCommerce is an obvious choice for many of these companies. If you aren't able to develop for WordPress and WooCommerce, you'll be passed over for these jobs.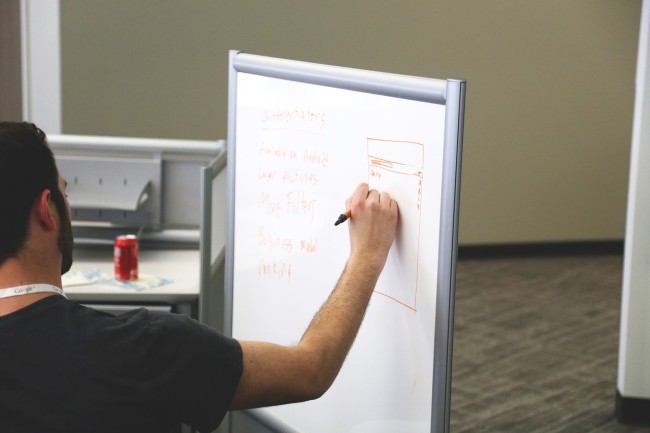 It's not just new companies choosing WooCommerce, however. As our customer stories show, we've heard from plenty of businesses who have migrated to WooCommerce from other platforms. If one of your current clients wishes to change to a new platform, will you be able to support them? Or will you lose their business as they seek out someone who can?
If you're a freelance developer who doesn't yet have clients of your own, WooCommerce is a fantastic way to learn eCommerce. It's free, open-source, and endlessly customizable. We have plenty of online documentation to support your every need, and you can even contribute by developing your own extensions.
Finally, as the popularity of WooCommerce continues to grow, the demand for experienced developers and agencies will grow along with it. Gaining these skills now will allow you to meet this increasing demand head-on, and be better prepared for future releases and additions to the platform.
Interested in adding some WooCommerce skills to your portfolio? One of the best ways to go about this is through online education. Here's a look at how one developer used a WooCommerce course to grow his interest in freelancing into a real business based firmly on creating WooCommerce plugins and stores for his clients.
How one developer grew his business with an online course
Abdullah Helayel is a 21-year-old freelance web developer and linguistics student who currently lives between Saudi Arabia and Dubai. Prior to becoming a developer specializing in WordPress and WooCommerce, he worked as a visual designer, and experimented with other shopping cart options to build eCommerce websites for clients.
Initially, Abdullah used eCommerce platforms like OpenCart and Magento when creating online stores for clients. He found that both resulted in questions from his clients, required significant research to fix issues, and at times even offered too much for their needs. In search of a better solution, he happened to find and enroll in Team Treehouse's "Ecommerce with WordPress and WooCommerce" course.
According to Abdullah, he finished the course in two days of work, and he "wasn't even in a hurry." After completing the course, he experimented with WooCommerce for himself, but quickly realized it would be a good solution for his clients. However, he quickly ran into a roadblock: WooCommerce didn't natively support Arabic, the required language of much of his projects:
WooCommerce doesn't support the language for most projects I work on, which is Arabic. That's because Arabic is complicated to support, since it requires RTL (right-to-left) support. Adding such support requires much work, since it evolves re-processing MOST of the WooCommerce styles and templates.
Rather than give up, Abdullah took charge and began looking for a solution. And as it turns out, his solution was to create one himself!
I started first by translating the whole [WooCommerce] plugin to Arabic (3600+ strings I guess). This took me around 2 weeks to finish. Then it was time for RTL support.

After a number of attempts to add such support — starting from editing the core plugin itself — I learned how make a plugin for WordPress. I finally made my first one: WooCommerce RTL.

After that I moved to making another plugin, WooCommerce Arabic, for better local support.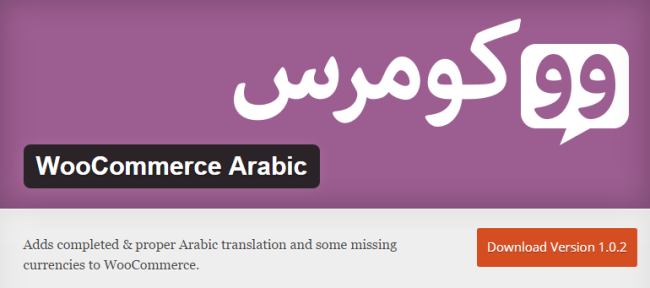 By fully supporting WooCommerce in his native language and local region, Abdullah found himself on the receiving end of many project requests. After he had completed his plugins, he built approximately 30 WooCommerce stores for clients using the Arabic and RTL plugins he had created. After eight weeks, his plugins had 1,300 downloads and many 5 star reviews, which he said made him feel great about his work.
In the future, Abdullah plans to continue his work as a WooCommerce developer. He also plans to release additional plugins to add further functionality, both for his clients and the community as a whole.
When asked about his experience learning about WooCommerce online and adding to his skillset, Abdullah had this to say:
It's been a great experience getting into WooCommerce. It helped me:

Improve my translation skills as a linguistics student at college
Learn how to create WordPress plugins
Increase my income as a freelance developer.

I got a complete idea of how eCommerce systems work, and how to manage, maintain, and develop them. Also, after fully supporting the WC platform locally and answering questions that shop owners had on @WooCommerceAR on Twitter, I received plenty of projects to either build their shops on WC or move them from other platforms, like OpenCart and Magento.
How to gain WooCommerce development skills
Prior to the advancement of online learning, the only reliable way to learn a new CMS or eCommerce platform was to use it for yourself. This required the creation of a test site, population of test data, and several off-the-clock hours spent performing trial-and-error tests simply to learn how the platform would function for clients.
Today, however, things have changed. We've been working together with our Educational Partners to present detailed, thorough, and time-saving courses and resources for learning WordPress and WooCommerce online. The courses presented by these handpicked partners will help you learn WooCommerce development skills at your own pace and at your desired skill level.
Whether you're brand new to eCommerce or an experienced agency developer, our partners have multiple options suitable for you. Visit the Educational Partners page to learn more about how you can grow your WooCommerce development skills, round out your portfolio, and offer even more to your clients!
Have any questions about these educational offerings? Or do you have a suggestion for an additional course or partner? Let us know in the comments, we would love to hear your feedback.