Given the importance of the moment a prospective employer opens a job application and reviews a resume it's mind-blowing how many are badly formatted, vanilla or stuck in the nineties.
Trendy Resumes are offering a solution in the form of a user-friendly, online platform powered by WooCommerce and we chatted to Antonio Iacopino, Trendy Resumes CEO.

Tell us a little bit about the company and how it started.

Trendy Resumes started after some thorough market research. We noticed that resume templates were widely searched on the Internet and thereby identified the demand. We also noticed it was a niche with low levels of competition. Before starting with the design process, we had to decide on the file format. There are several resume templates for Word you can download for free on the Internet, but they are usually not very creative.
The ones for Photoshop are better looking, but are not as user-friendly since not everyone knows how to use Photoshop. So we decided to make templates for Microsoft Word, which is the most popular format requested by employers and it's easy to work with, while keeping the great looking you would achieve by using Photoshop.
Last but not least, templates had to sell at an affordable price, as we believe that everyone should be able to present themselves well for a job, without breaking the bank.
What was the brief when you started out on the website? i.e. what were the requirements in terms of performance, features etc?

We wanted a website with a modern design and an easy management interface. WordPress seemed like the best platform to go with. We wanted to give the website an eCommerce feeling, because the ultimate goal is to sell our templates, however, we also focused on branding, as we wanted to build a community of "trendy job applicants".
Who built the site? Did you have an internal WordPress developer or work with an agency?

We have WordPress developers and designers in our own team. However, we sometimes hire consultants online when we need to perform specific tasks. From time to time, we outsource work for design, SEO, server maintenance, although we usually carry out these activities in-house on a regular basis.
Why did you go with WooCommerce above other eCommerce platforms?

After evaluating a few eCommerce solutions, we opted for WooCommerce. We find it to be a very solid platform, it promptly follows the latest WordPress updates, and it has lots of extensions, from several payment gateways to various basic and advanced additions that save our business a lot of time, money and effort if we had to build them ourselves. Moreover, WooCommerce was recently enhanced with the addition of digital download features, which made it just perfect for our purpose.
Tell us about the theme, extensions and any customizations used for the site?

We use a theme that was specifically built for WooCommerce, but we could have used any, as WooCommerce is compatible with virtually any theme. We customized it here and there, but not extensively, then we applied our own branding and style. As per the WooCommerce extensions, we take benefit of the payment gateways, and we also use the WooCommerce Product Add-ons extension, which is invaluable for us.
Why did you decide to go with illustration over regular photos?

We named ourselves "Trendy Resumes", therefore we wanted something trendy. Photos are usually convenient, but we felt that illustrations could show off our creativity, which is in line with the whole goal of the website. Illustrations also allowed us to explain better why job seekers in today's world should use our creative resume templates.
Any challenges unique to building the site?

The challenges we experienced were not strictly related to the website, but rather to the resume templates. We had to come up with designs that are "universal", meaning that where possible, they can be used by any gender, any age and for any job, while maintaining a stunning look. They also had to be compatible for both PC and Mac users, which involved loads of testing for the resumes to be fully compatible with both.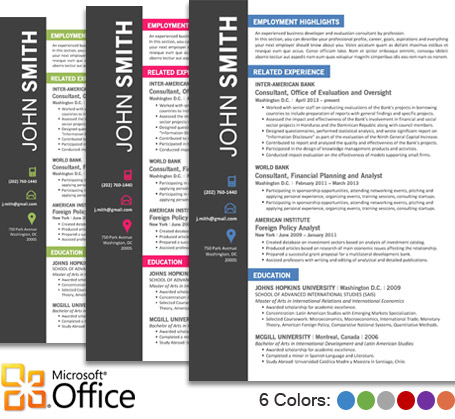 Another challenge that every business has to face, and again not an easy one, is Google. If you want organic traffic you need to rank high on Google, and it's not an easy task. Once you achieve that, you also have to maintain your rankings and be in compliance with various Google updates, to keep the business alive.
Tell us three things you've done, beyond setting your platform up well, to drive sales.

We focused on white hat SEO, as we need organic traffic from Google to drive sales. We have also expanded the sales reach on other platforms, such as Etsy, that bring additional revenue without needing SEO. Ultimately, social networks rule the world today, so it's nearly a must to be present on as many as you can.
How are you currently using email and social marketing to support your online store?

Social media is the best marketing strategy for us. The power of people sharing your posts or products is amazing and drives more leads toward your business. On the other hand, email campaigning doesn't work well for us as it's usually considered spam and doesn't have a high conversion rate. We only collect emails from current customers, so we can use them to promote the latest news and designs to our users.
What are your favourite aspects of the site?

I love eCommerce in general, and I love it even more when the products offered are digital downloads! They give us peace of mind as we don't have to keep inventory nor deal with shipping. However, our favourite aspect of the business is when we hear feedback from happy users that got called back, or got the job, or tell us that our resumes helped them in the job process. That makes us feel that we're truly making a difference.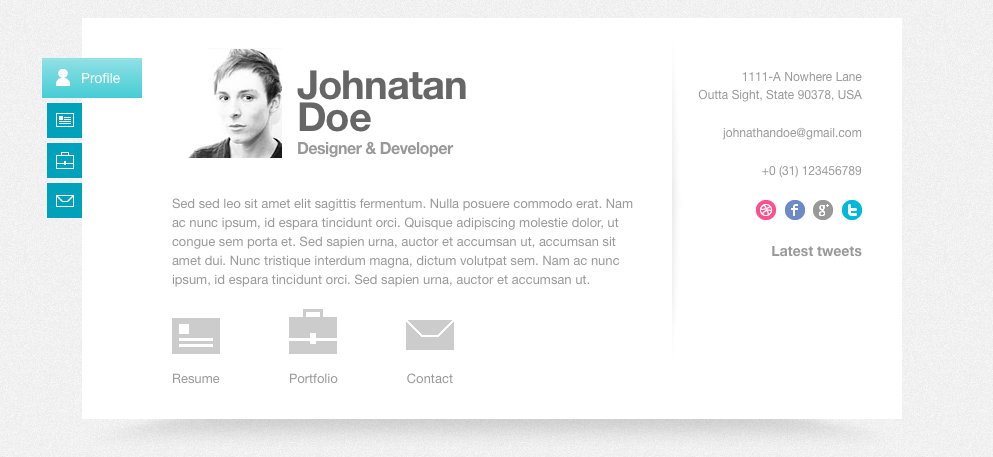 Done a resume for anyone unusual?

Myself! I wasn't looking for a job but I wanted to test out the effectiveness of our designs. I sent a few resumes out and I received two jobs offers from two multinational companies and a call back from Amazon. Those experiences validated the launch of the website and its success.
———————-
Thanks to Antonio and Amanda for collaborating on this case study with us. Feeling like you need to review your resume? Yep. Never a bad idea! Head to Trendy Resumes and get yourself a trendy new look.