If you sell products online, your long-term goal will be to sell more products. And if you sell bookings, naturally, your goal will be to sell more bookings.
But the advice that's given to stores aiming to ship more physical goods won't necessarily help you sell more spots in your hotel, book more appointments, or fill up more classes at your gym. To do that, you need to make your bookings website the very best it can be — a veritable conversion machine.
You can increase the number of bookings you receive by improving the experience of your users, decreasing distractions, and experimenting to find the factors that make them say "yes!" instead of "no." You can also find success by creating reliable ways to bring people back time and time again, making them repeat customers instead of one-time-only visitors.
Let's explore some ways that you can boost conversions on your online bookings site, from basic changes to A/B tests to follow-up email campaigns.
Start with a good look at your user experience
The best way to start is with a few steps back, and a good, hard squint at your monitor.
Have a look at the experience you're presenting to someone who's never booked with you before. Ideally, sit with at least one person who's never used your website or been to your location, and ask them to make an appointment. Have them narrate their thought process out loud. Ask questions if needed.
You want to know:
What confuses them? What's complicated or unexplained?
What should be here, but isn't? Is anything missing?
Is anything in the way, or preventing the user from accomplishing their main task?
Did the process seem easy or difficult? Was it fast, slow, or just right?
Did they have all the information they needed, or was anything unexplained?
From these questions, you should be able to discern whether or not your bookings experience is designed appropriately for potential customers, or if it has a few bumps and lumps that need smoothed out.
The next steps from here should be relatively simple to figure out. If something is missing, add it. If the path to the bookings page is obstructed, clear the path!
Your goal should be to ensure that your visitors have a painless experience using and navigating your site. The easier the experience, the more likely they are to get to that bookings page. And from there, it's all a matter of finding ways to boost conversions.
Beyond optimizing the basic elements of your site, here are some specific ways you can get more visitors from the front page to the confirmation one.
Make the time needed to book as short as possible
When someone visits your site for the first time, it makes sense to subject them to a little bit of reading before they book an appointment with you or visit your location. After all, you want them to be happy with you, and feel confident that they're choosing the best provider or location.
But not every first visit results in a booking. And if a repeat visitor has to sit through the same few pages of repeat information before they can even begin the process, they might get bored, or frustrated, or confused. And then they might give up and leave.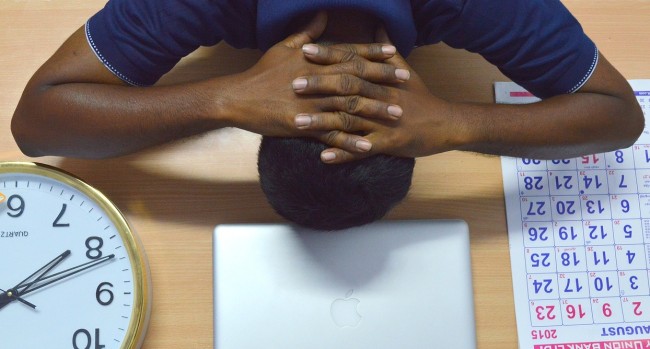 This is why the path to booking should always be both short and clear. Customers might visit you once before booking… or they might visit ten times. A direct path will accommodate everyone.
To be as direct as possible, add a link to go directly to booking in your navigation, from your homepage, or both. Have required terms and conditions or legal documents? Bring them up along the way, preferably during checkout.
Make the "getting to know you" items optional, and you'll find that customers are far less likely to wander away during booking.
Remove potential distractions
Speaking of wandering off. Have you ever been on a checkout page and noticed how… well, empty it seems?
You might already know this, but eCommerce stores do this on purpose. Remove the navigation, the "back" button, anything that might resemble a distraction, and consumers are far less likely to abandon their carts.
The same thing can be said for your booking site: if you present anything that might resemble a distraction during the booking process, it could reduce your conversion rate. Mentions of other services offered by your company are a distraction (too many options). So are links to other pages, potentially (what if they don't come back?).
Consider styling the booking pages so they're clean and distraction-free. Or switch to a one-page checkout, which can help keep customers moving right along with payment instead of waiting for each new page to load — and potentially being distracted each time there's a refresh.
Try desired additions like new payment methods
There's something to be said about keeping one ear open. Hear one of your repeat customers say that they'd love it if you accepted a certain convenient payment method? Know a similar establishment already using said method with great success? Bingo.
It's not easy to keep up with payment, software, and website trends, but sometimes a quick implementation can give you a huge boost in conversions. So while you might be reluctant to add on (and pay for) yet another option, if it results in 15% more bookings, well…
Along with payment methods, look out for other additions that could benefit your customers, or that they might have even asked for directly, like:
Customer service options — How easy is it to get in touch with you? If your booking system is complex, have you considered offering live chat or phone support?
Mobile-friendly design — Make sure it's easy to get information and book from a phone or tablet. Mobile-friendliness affects both your site's ranking and how customers convert.
Bookings software — If you're still relying on phone calls or emails, try letting your customers make the appointments themselves. We recommend WooCommerce Bookings, of course 😉
Consider experimenting with new booking options
Offer hour-long appointments from 9-5 at your hair salon? Sure, sounds fine. But that doesn't offer enough time for the customers who might want to book a perm or complex dye job. Or maybe that's too much time for the ones who just want a trim.
Experimenting with the booking times, lengths, and options you offer could help you convert more visitors into paying customers. A hair salon might book more appointments with longer — or shorter — time options. Or maybe offering appointments outside of the usual 9-5 would do the trick.
Of course, this approach isn't necessarily for everyone. A hotel probably doesn't need to offer booking options that last for just a few hours, or for a full week at a time. But if you have appointments, classes, sessions, personal training… see if your customers respond to some new choices.
Not sure what to offer? Ask: poll your customers online or at your location. If they want more options, they'll undoubtedly let you know!
Explore ways to reliably attract repeat customers
Once you gain a customer via your bookings site, your relationship with them has only just begun. Now your focus becomes bringing them back for another visit… and another… and another.
Email is one of the best ways to bring customers back to book with you again and again. Don't want them to forget about you? Offer to opt them into emails when they book the first time, and send pre-written followup messages at sensible intervals.
Here's an example: say you offer massages in your spa, and you know that customers tend to book a massage once every eight weeks or so. New customers who sign up for your email list could be added to a drip email campaign that sends beauty tips, coupons, and — of course — booking reminders every six or seven weeks. That gives them enough time to book a slot, even if you're busy. And the beauty of drip email? You only have to write the messages and make the schedule once.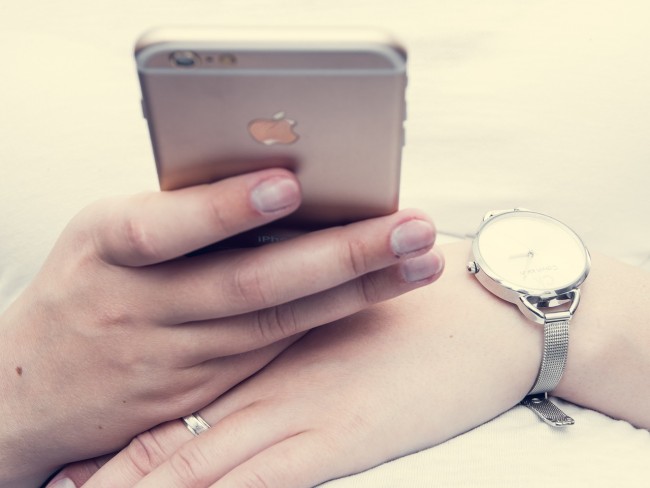 Social media is a great way to boost conversions from repeat customers, too. If you can convince someone to follow you on Instagram, Pinterest, Facebook, or wherever else you might be posting interesting, attractive photos and content from your location, you can stay "top of mind" and remind them to come back and see you again.
Uncertain if something will work? Try an A/B test
Making major changes to your website might sound unnerving, especially if you're already booking customers at a reasonable rate.
Fortunately, you can always invest in some low-cost A/B testing software to make temporary adjustments, expose the changes to a test group, and directly compare the conversion rates. If a test increases the number of bookings you receive, you can implement the feature permanently. If not, you can simply test something else.
Here are some plugins you can use to set up A/B tests on your site. You can also read a longer introduction to the world of A/B testing on Smashing Magazine.
Make your bookings site successful with just a little optimization
Increasing the number of successful bookings you receive might seem like an unsurmountable challenge. But the truth is that little tweaks, thoughtful changes, and an addition here and there can make a huge difference in the rate at which you convert interested visitors into brand new customers.
Take a look at your own bookings site and think about how it might be improved. Are you offering a quality user experience? How about payment methods? Are you doing enough to bring existing customers back?
We hope you've found the advice in this post useful for growing your online bookings website. If you have any suggestions of your own to contribute, or questions you'd like to ask, we'd love to hear them in the comments!