Tell me if the following sounds familiar.
You've poured your heart and soul into setting up the perfect online store. You've worked hard on the design elements and made sure your products stand out. But no matter how many coupons you throw out there and how many "Buy it now!" promotions you run, you're just not seeing the conversion rate you want. And despite your best efforts, your online store isn't the runaway success you anticipated it to be.
Talk about frustrating!
But there's no need to give up just yet. In fact, there might be a very clear reason why your products aren't selling. The good news? There are equally very clear ways to fix these issues, improve your conversions and see the products you believe in finally succeed.
What follows are 4 reasons your products aren't selling and how to fix them.
1. You Haven't Painted a Convincing Picture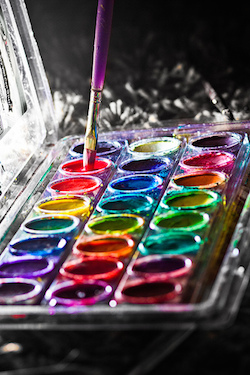 If you have an excellent product that you know is fantastic and you have an online following that trusts you, there's no need to bend over backwards to market it, right? The best products out there just market themselves.
Actually, not so much. Products don't sell themselves, no matter how awesome they are. And it is up to you, the store owner, to put in the elbow grease to convince people that your product is worth spending money on.
But how can you accomplish this? Well, it comes down to getting the potential customer to arrive at your worldview. While no one will think your products are as out of this world as you think they are, you can get them pretty close by painting a detailed and highly convincing picture of what their lives will be like once they got their hands on what you're selling.
This means that you need to understand who your customers are completely (see item #3) and make your pitch as specific as possible. Oftentimes this means painting multiple pictures. So, if you sell nutritional supplements, you'll need to portray what people's lives will be like once they're taking your products. These people might include fitness junkies, people trying to lose weight, women who've just had babies, people fighting long-term illnesses…you get the idea.
Here's a tip: Every time you write a bit of sales copy, offer up as many examples as you feel is necessary to ensure your site visitors can't imagine their lives without your product.
2. You're Too Pushy (Or Not Pushy Enough)
Direct, in-your-face sales tactics are hangers-on from a bygone era that just don't work anymore. Well, let me rephrase that. These tactics still work, but not as well as they used to. Which means you need to take a more diversified approach if you want to see your products fly off your virtual shelves.
On the flip side, failing to ever resort to the direct approach can be disastrous and ties back into item #1. Basically, you need to offer value to your site visitors, email subscribers, or what have you on a consistent basis. More often than not, this means content. But every once in a while, you need to sell and sell hard.
Actually, I really like what Derek Halpern of Social Triggers has to say on the subject. He says, "Don't be pushy all the time. Be pushy at the right time." What does this mean? According to Halpern, you need to provide people with high quality content on a regular basis but when you have something you want to really push, you have to commit to it. Then go back to your content-driven approach as usual.
Here's an example. Say you keep a blog for your online store. You sell gardening tools so your blog discusses everything related to gardening. Your posts are high quality and provide visitors with actionable advice. When it's time to announce a new product, however, your posts switch over to sales. You believe in this product and want other people to believe in it, too. After a few posts like this, you go back to your usual how-to, tutorial-based approach. Process repeat.
3. You're Targeting the Wrong Market
I've already touched on this to some degree, but it really deserves its own section: targeting the wrong market means all of the hard work you've put into both your products and the selling of them goes to waste. It's a major problem and is what I think hinders most online stores. A lot of people seem to think they can just throw a store online and they'll suddenly make a ton of sales, but it doesn't really work that way.
You need to paint a picture. You need to know when to sell hard. And you need to know who to sell to. Without that last bit of vital information, your sales pitches will be generic, uninformed, and ineffective.
Now, books have been written on this subject so I can't cover everything in this space. But here are some preliminary questions you can ask yourself to point yourself in the right direction. According to The Ecommerce Authority, those questions include, "What are you really selling?", "Who will the product serve, connect with, and appeal to?" and "How will the product be used?"
From there, gather a few people that fit your target demographic and ask them what they think of your site's design, layout, your sales language, etc to see if it resonates. Take the feedback you receive seriously and refine, refine, refine!
4. You Have an Accessibility Problem
Sometimes your products don't sell simply because people can't access them easily. This can be caused by a variety of things, from poor web design, to failing to test your site on multiple browsers, to implementing poor navigation. A lot of the time, you can tell this is the issue when your online store has a high bounce rate. You're doing a good job of getting people to your site but struggle with keeping them on it.
User flow mapping is a good idea to test just what's up in this case. You can see what areas of your site are "hot" and which cause visitors' attention spans to taper off. And you can pinpoint if people are clicking off of your online store because they aren't provided clear direction as to where to navigate to next. The Hot Spots Analytics plugin is a good one to try if you want to integrate heat map tracking into your WordPress dashboard.
Conclusion
When your online store isn't performing as you'd hoped, your first assumption might be that there's something wrong with your products. Often, your products are just fine — it's how you're presenting them to the world that's the problem.
As I've discussed here, sometimes you just haven't painted a clear enough picture of how the product will impact your customers' lives. Maybe your approach to sales is too pushy. Or maybe you're being too passive about it. You could be targeting the wrong demographics. Or there might be something wrong with your site's accessibility. Once you identify the issue, you can work on repairing it. Then, watch your product sales soar!
Now, over to you. Have you had trouble with increasing your online store's sales? If so, did you find one of the problems discussed here to be the issue to blame? Or was it something else? Please let us know all about it below!
Image sources: Eric May, viZZZual.com