Just because you run an online store and not a brick and mortar business doesn't mean you're not stuck with a to-do list a mile long or tasked with needing to be in a million places at once. Many business owners rely on their mobile devices like smartphones and tablets to get things done while on-the-go.
With the above in mind, below is a list of eight apps I think are helpful in managing day-to-day business activities. You'll find them to be beneficial whether you're a sole proprietor, partnership or small business.

Dropbox
Where would we be without Dropbox?
This ultimate file-sharing solution works across all platforms to make sharing documents, images, and media files quick and painless. Once you sign up for a Dropbox account, all you need to do is upload your files to it and you'll then be able to access those files from anywhere you have Internet access.
So, if you're out running errands, you can easily access your latest product mock-up photos from your smartphone. Plus, you can share files with other people on your team. The 'Dropbox' is in the cloud, so everyone invited to it can gain access remotely. Who needs a physical office space, am I right?
Another great thing about Dropbox is that everything's totally secure. It doesn't matter if your device bites the dust – the files are saved in the cloud so none of your hard work goes to waste. Your files are also protected with 256-bit AES encryption and two-step verification. A Dropbox for Business subscription plan is also available if your needs extend beyond basic file-sharing.
Dropbox is accessible through your web browser or through a desktop syncing app. You can also download apps for Android, iPhone, iPad, BlackBerry, and Kindle Fire devices.
Evernote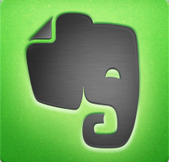 Running a store – whether brick and mortar or online – is hard work. It requires paying attention to a lot of details. Only those who keep very good notes and stay well organized stand to truly excel, so it's important to get the right tool on your side to accomplish this. My favorite is Evernote.
This app allows you to do so much more than create to-do lists. You can track simple task that need to be checked off, yes, but you can also create complex goals that are broken down by the minutest of steps. You can essentially outline your life and your plans for your business and present this information to yourself in an actionable way.
Every note you make is synced across all of your devices for access from anywhere. You can save webpages with relevant information using the web clipper browser extension. Add photos to your notes or record audio memos to yourself. And rather than saving all of these notes and files in separate places, they're all accessible within the Evernote app. You can share notes with your coworkers for easy collaboration. You can even create itineraries.
A business plan is also available that includes improved collaboration, better support, 2GB per month per user. and centralized admin features. Evernote is available as a desktop app for Mac OS X, Windows, and Windows 8. It's also available for iPad, iPhone, iPod Touch, Android, Windows Phone, BlackBerry, and WebOS devices.
Trello

Trello offers some of the same features as Evernote but is more designed for collaboration and productivity. In fact, it's a productivity management app that helps you and your team (if you have one) keep on track toward your goals. It accommodates everything from simple to-do lists to more complex goal tracking and progress assessment. I particularly like the progress meter as you check off tasks on larger projects, because who doesn't like that kind of positive reinforcement?
At just a glance you can see what tasks are assigned to whom and jot down new notes on "cards" to share with your team. Add documents and images to your cards for better organization. Everything's also searchable and can be filtered by keyword.
Trello is available from your web browser and on mobile devices including Android, iPhone, iPad, and Windows 8.
HootSuite

A major part of running a business online is maintaining a social media presence. Yes, this can be really hard if you're strapped for time, but that's still no excuse to skip out on it. You need to be on social media and be good at it to boot! But you can definitely save yourself some time by using one tool to login, post, and manage all of your social accounts at once. I prefer HootSuite.
You can set up a social media schedule, add team members to help manage it and track your progress. Free, Pro, and Enterprise plans are available. It also integrates really well with plenty of other apps like Dropbox, Google Drive, and Trello for small premium fees. It's available as browser-based as well as for iOS and Android.
Buffer

Buffer is another social media tool, but it tackles a specific aspect of your social presence that you really need to pay attention to: curation. One of the best ways to establish yourself as an expert and authority in your industry is to curate other people's content on your accounts (with proper attribution, of course). Do this long enough and with discerning enough taste and you'll attract attention for all the right reasons.
Buffer is a simple tool that makes curating content easy. Set up a pre-defined posting schedule so you fill up your queue and walk away. This is made extra easy thanks to a browser extension. You can access Buffer via web browser or on iOS and Android.
Mint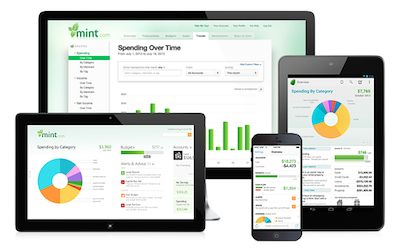 A major part of running an online store is keeping track of financials. Mint is an easy-to-use tool for doing just that, across personal transactions and business expenses, alike. You can access it from your web browser or through a mobile app for iPhone, iPad, Android phones and tablets, Windows 8 computers, and Windows 8 phones.
Mint lets you see your current balance and all of the transactions you've made during a given period of time. Just sync it with your bank account and you're good to go. It automatically organizes your spending into categories but you can specify your own, too. Then you can create financial goals to reduce debt, increase savings, increase profits, etc.
Square
Should you ever decide to take your online store into the physical world, the Square Reader + app is a must. Once you sign up for an account, you'll be sent a free Square Reader, which will allow you to accept credit card payments from your iPhone, iPad, or Android device. These payments are processed on Square's servers.
All you have to do is plug in the reader into your headphone jack and you're ready to accept orders on-the-go!
It's really pretty ingenuous. Let's say you sell homemade jam over the Internet. But you decide to get a booth at your local farmer's market. It wouldn't make sense for people to have to input their credit card information on your website and place an order that way. So instead, you can use Square to process the transaction on the spot. It basically lets you set up a "brick and mortar" store anywhere, at any time, then tuck it away when you don't need it. Total flexibility.
Google Drive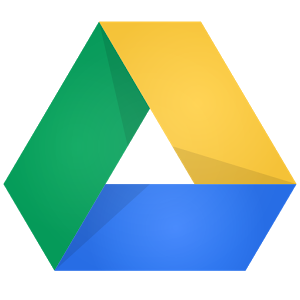 The last app I'm going to talk about today is Google Drive. It's a must. Drive gives you access to all of your documents, spreadsheets, photos, videos, and other files from anywhere. Don't worry about lugging your laptop when you can access that presentation from your phone. It comes with 15GB of free storage. It's a must for business owners, regardless of industry. Access from your browser, desktop, iPhone, or Android.
Conclusion
Managing your own online store can be difficult but with so many awesome tools available, you can definitely make it easier for yourself in the long run. Now, I want to hear from you. Have you used any of the apps listed above? If so, what did you think? Do you find any other apps essential to running your online store? Please feel free to share!