WooCommerce Bookings can help you do amazing things, whether your goal is to sell time, accept appointments online, or rent products.
Today we're shining a light on some creative, fun businesses that are using Bookings to power stores and bring their unique ideas to life — ice cream on demand, yes, please! We're also excited to announce our new WooBookings Bundle!
Read on to learn four ways this extension is being used out in the wild.
A traveling photo booth
ShutterBus is a photo booth housed in a vintage VW van. If you want to book it for your next wedding or event, you can go online and make a reservation with the help of WooCommerce Bookings.
There are multiple ShutterBuses across America, and the bus closest to your region can roll in for a weekday or weekend event. If there's no bus nearby, you can arrange for another to make a road trip. Sounds rather romantic!
Housed inside each ShutterBus is a fully functional photo booth that takes snapshots of guests and prints out four-panel photo strips customized with a logo of your choice.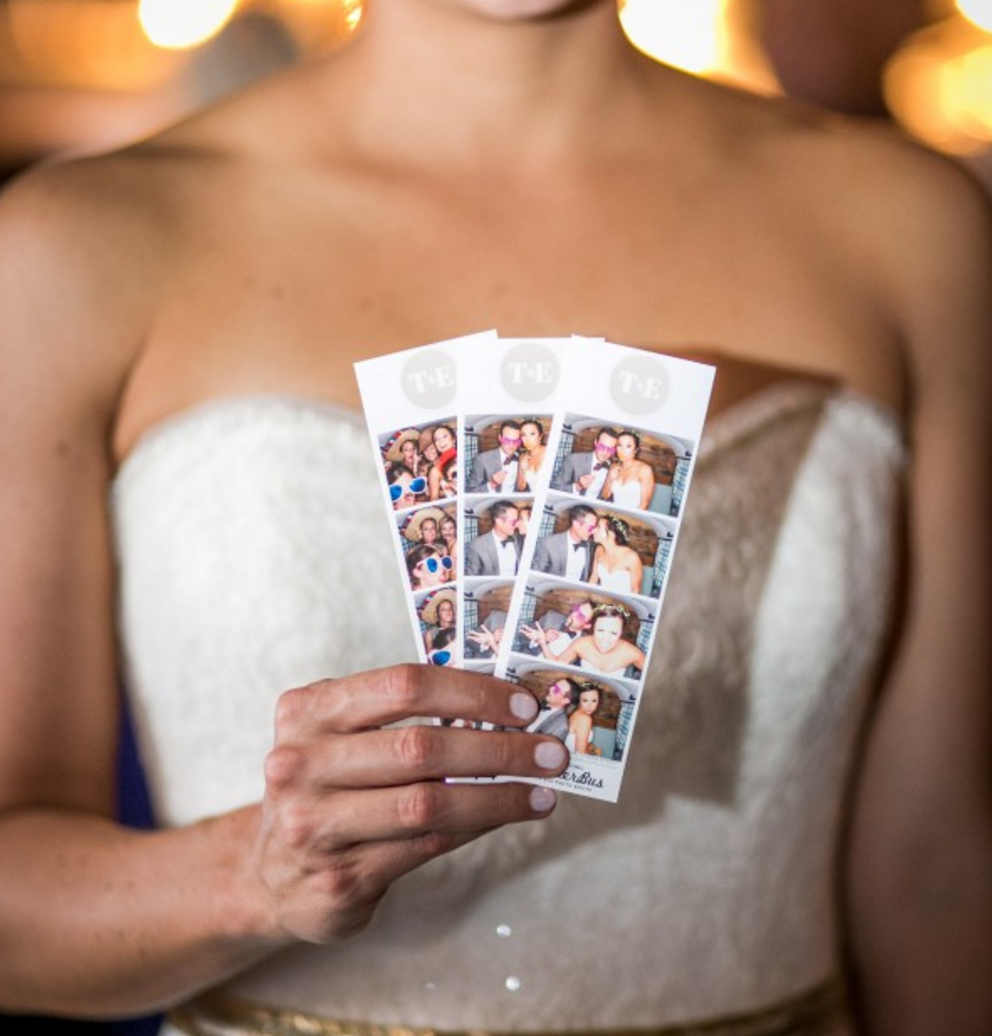 The charm of the bus combined with capturing fun times not only creates a brilliant experience, but also gives guests a special memento. You'll love to have a ShutterBus at every event thereafter.
Handmade ice cream on demand
Ice cream is awesome. Delivered ice cream? Even better. Ice cream served to you and your guests at a scheduled time and place? Well, that's just next level!
The Parlour in Durham, North Carolina makes some pretty fantastic handmade ice cream, plus milkshakes, coffee, and other desserts. And local businesses or party throwers can get this amazing ice cream bus to serve treats curbside.
With WooCommerce Bookings, The Parlour takes bookings in advance. Customers provide important details up front, such as the number of guests, whether or not there's a suitable power outlet nearby (important!), and if brownies should be on the menu.
Ice cream on demand is already a unique business feature, but letting customers book online themselves takes some back and forth out of the process, and can potentially boost sales by allowing the Parlour to advertise features that customers might not have known about.
Mobile grooming for furry friends
Caring for your pets is a must, and PetPass are using WooCommerce Bookings to serve pet owners with grooming, food and treats right to their front doors. You can get a quote and book in three steps by providing info on your pet, hair length and weight range:

The step-by-step process is beautifully designed and offers options based on your answers before showing calendar availability: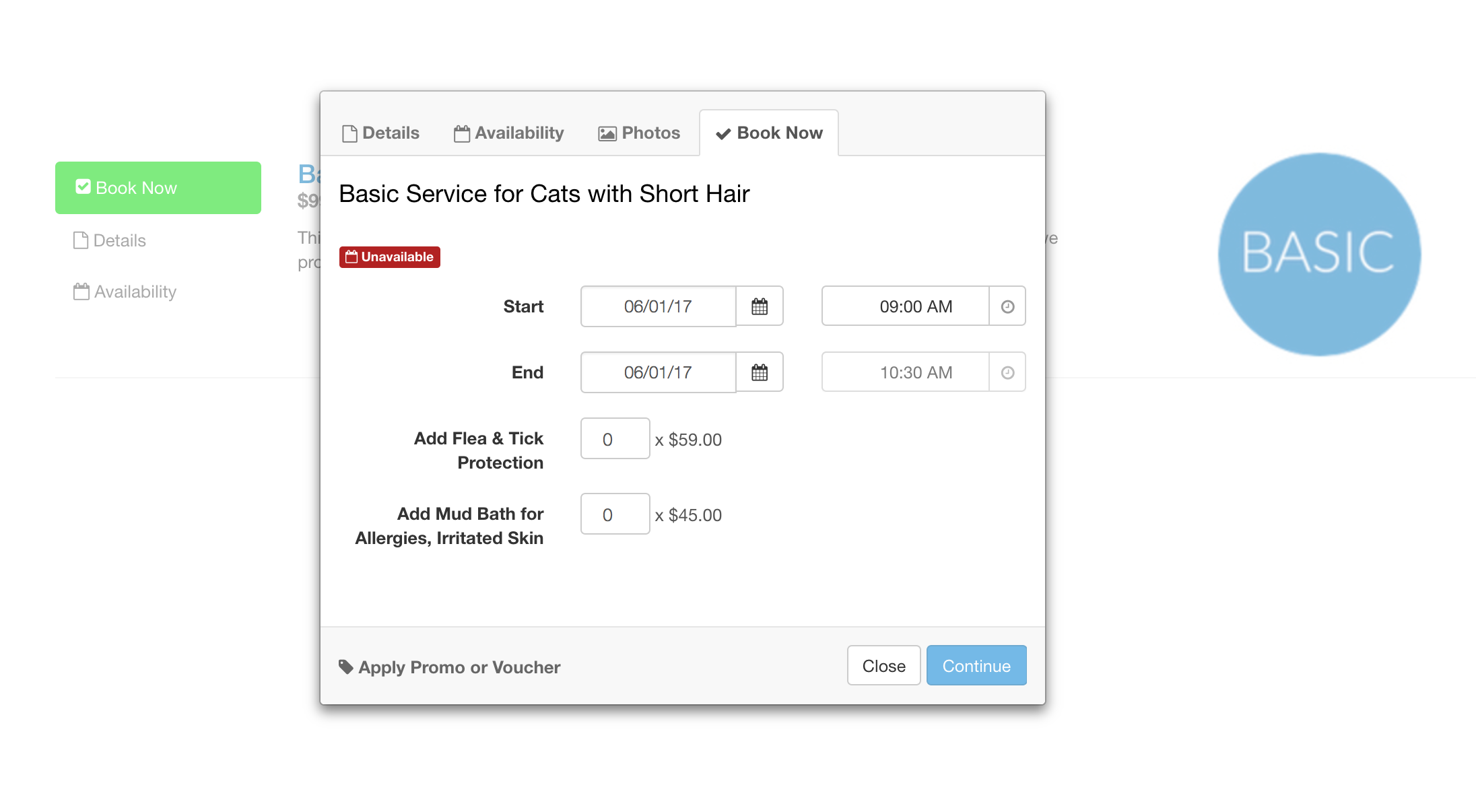 Definitely get the mud bath, as no one likes irritated skin. We love the attention to detail and tongue-in-cheek copy throughout, so kudos to the human who wrote it! PetPass are also active on Twitter and use clean energy. Yay!
Unlike our competition, @PetpassM utilizes @CE_NatGas to keep neighborhoods clean & quiet! Say hello to a #greenvan pic.twitter.com/ht2yYAACCo

— PetPass Mobile (@PetpassM) February 3, 2017
Equipment for DIY wedding photos
Our fourth and final booking business takes crowdsourcing to weddings, enabling guests to contribute to photography and videography via an arsenal of hired iPod cameras. Capture It Yourself aim to give you wedding moments you always wanted and won't miss, thanks to a little help from your friends. 
Reserve a date and pick the package you like, and they deliver and work with you to create a wedding video. Neat, hey? Book it all online in a few clicks.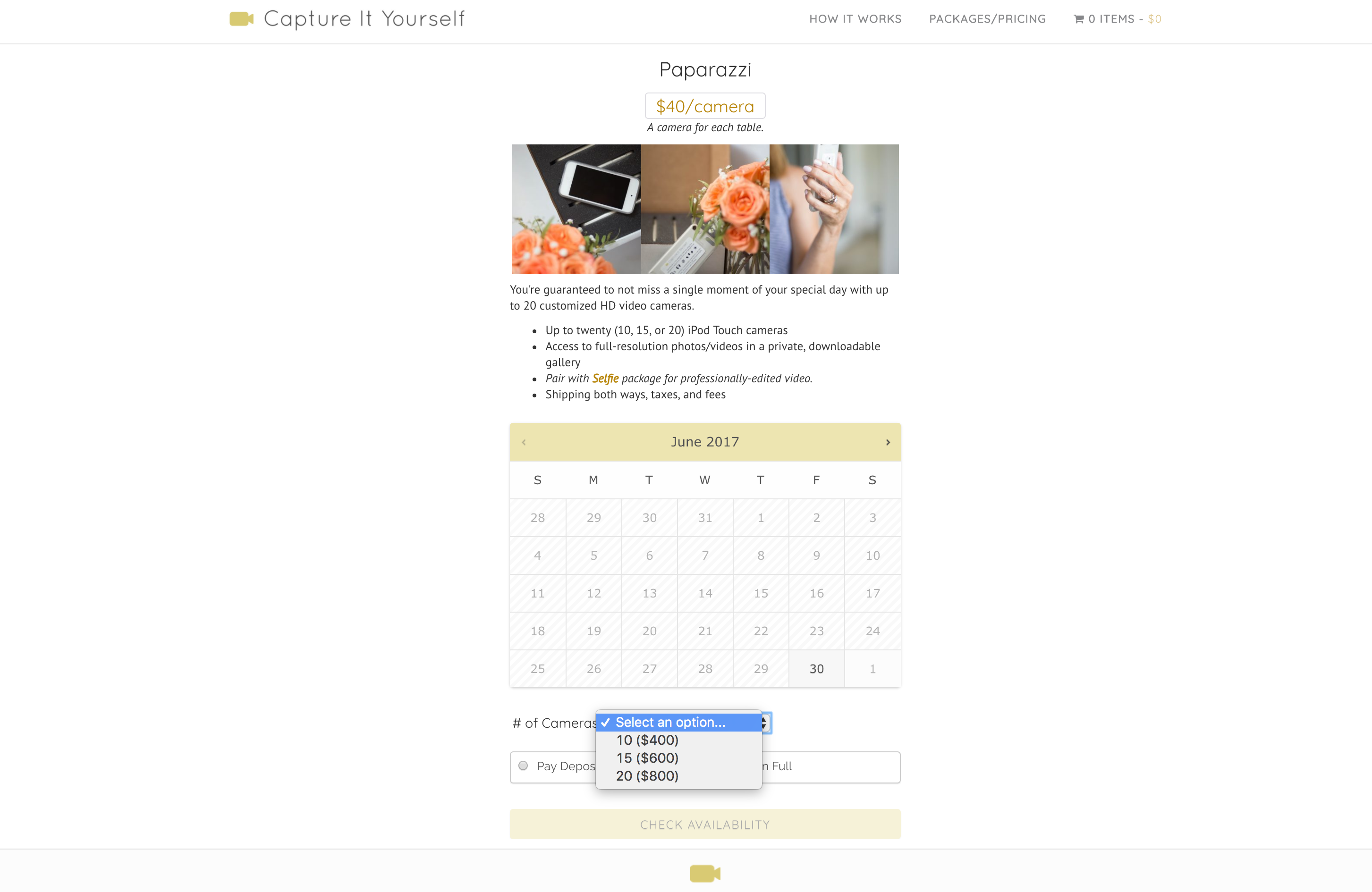 Costs can be sky high these days, so we love this budget friendly and contemporary workaround. Within 2 weeks you get a highlights video compilation that you can make changes to:
We got one camera for each table at our wedding, and everyone had a blast with them! Our photographer did an amazing job, but we find ourselves going through the candids and watching our video more often than we look at our formal wedding album. Thanks a ton!
Do amazing things with WooCommerce Bookings
These are four sites we found using WooCommerce Bookings in unique or unusual ways, and there are plenty more out there, some of which are featured in our Showcase. We hope this has inspired you to use Bookings in your own creative way!
Thinking of starting a bookings site? Check out the WooBookings Bundle.
If you're already taking bookings on your site, give us a shout in Comments about how you're using it. We just might mention it in a future post. 🙂