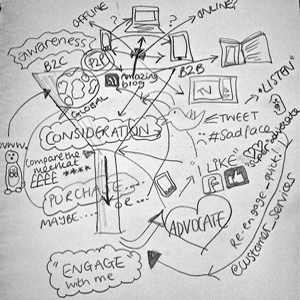 This is a tough subject to cover. There are as many ways to use customer purchase behavior as there are customers and potential customers, and as many customers and potential customers as there are people.
Figuring out buyer behavior in general is a huge task. First, you have to draw a difference between universal buyer behavior and any buyer behaviors that may be unique to your field, or even your site. We'll talk about both in this article. Next, you need to know how different types of customers buy, so when you begin to research your customer base, break it into manageable segments and start by researching a single demographic.
Most of this stuff isn't exclusive to this topic, by the way. As you've probably noticed, marketing as a whole is entirely based in psychology. The whole process is all about manipulating buyer behavior, and using existing trends in it to your advantage. So knowing this information might just help you in all your marketing efforts from now on.
So, let's start with the most general form of it: The buying process.