It's been almost three years since we designed Fresh News, and since then it has been our most sold theme up until recently when Canvas finally passed it on our theme leaderboard. We have continually updated it to fix bugs and make it work with thelatest WordPress versions, as we do with all our themes, but time had come for a complete overhaul to bring it up to today standards.
We received some suggestions from one of our users on what was missing from the theme, which was a pity because the theme still had killer looks, but was let down by the seemingly outdated features. We listened to the suggestions and after almost a week of coding we can now present version 3.0 of Fresh News.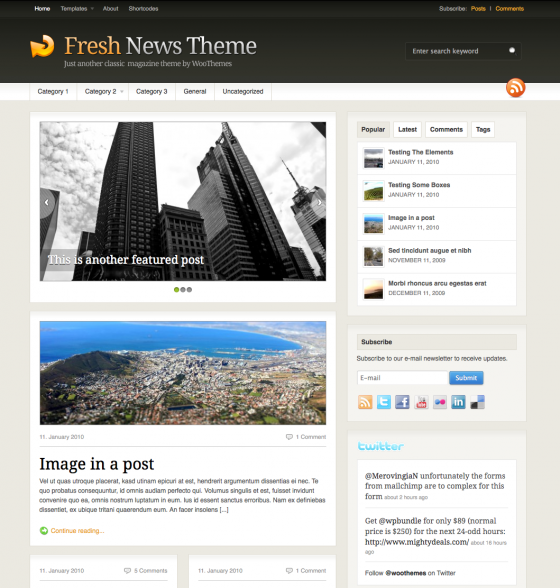 The theme has been re-coded so it isn't bound by the strict 960 grid system it used before. It also has a more flexible header now which was restricted in height in the old version, which made it harder to customize. Here is a rundown of the major features, some that you will also see in our other new themes in the future.