Longreads is an online publication dedicated to the best storytelling in the world.
Now, in addition to purchasing memberships, Longreads supporters can wear their loyalty on their sleeves (literally) by shopping for totes, caps, shirts, and more — Longreads recently launched a merchandise store powered by WooCommerce and Printful.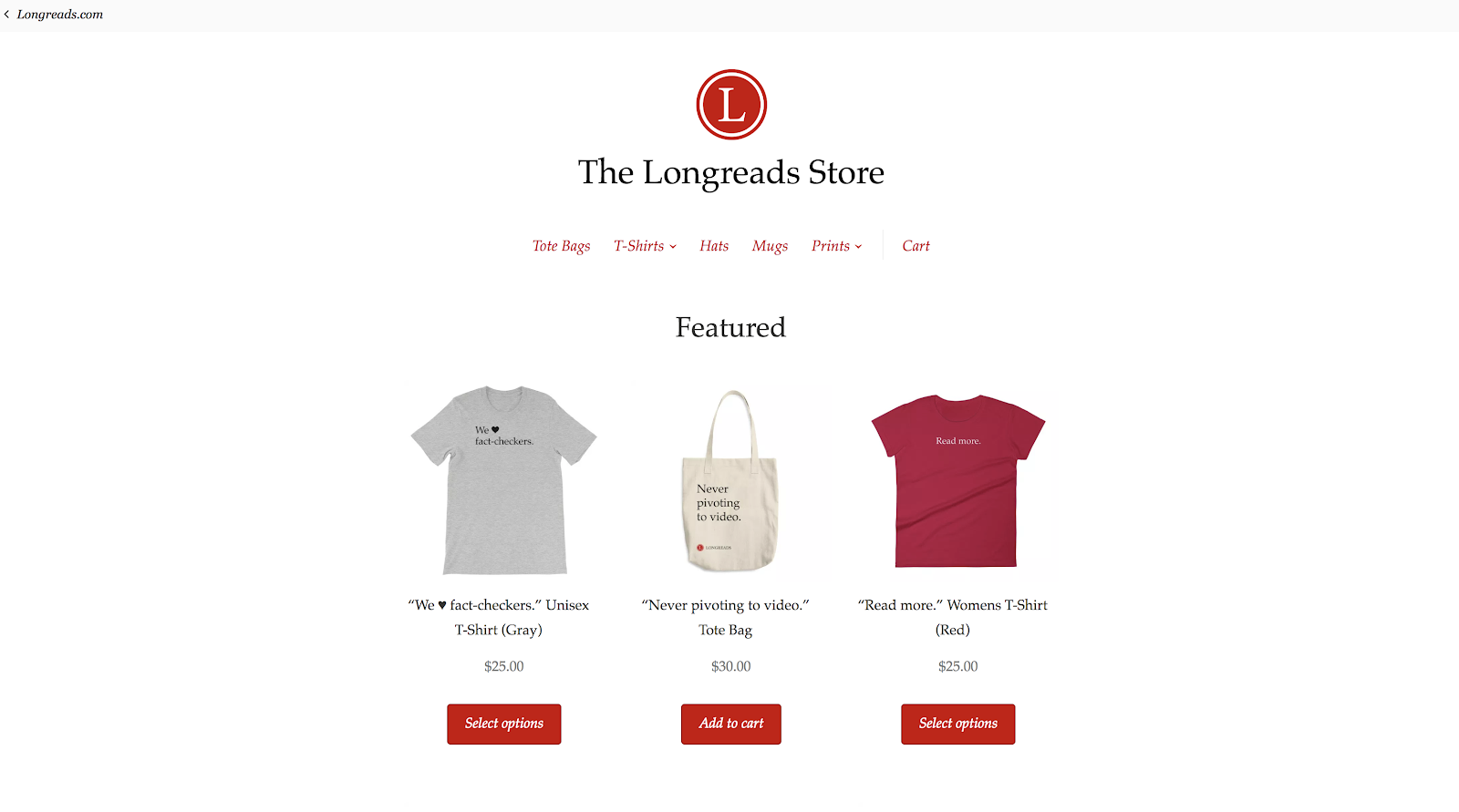 How are they able to run an eCommerce shop with limited time? Was it easy to set up? What did they learn about sales tax and anti-fraud? Read on for these answers and more.