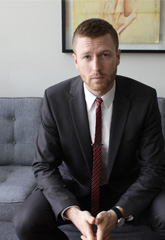 Steve Rio – Executive Director of The Cheaper Show, as well as Lead Strategist and CEO of Briteweb spent 5 minutes with us telling us more about their fun, unique, and ever growing art show, and the site they built to market and showcase it.
I've been working with WooThemes since the early days when Adii answered the support emails himself most of the time. I've probably employed WooThemes 30-40 times in the past 2 years, so I've seen them develop from good templates to an excellent framework.
While I don't always use Woo (some of our projects are highly customized builds where we employ our own base theme/framework), I think WooThemes is incredible and the fastest way to get a website from 0-60 in days or even hours sometimes. I love the framework as it advances, the shortcodes and in the most recent iterations, really impressed with the built in social media box widgets etc and inclusion of Google Web Fonts. Two techniques I've been coding in to your themes until they were included.