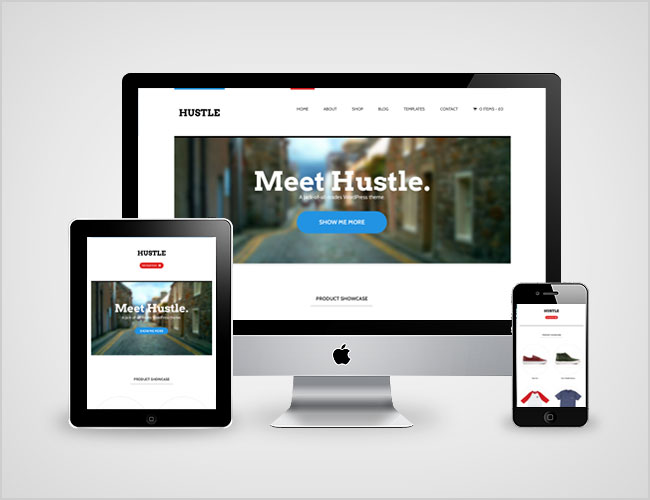 Hustle is a jack of all trades WordPress theme and today we get to introduce it to you.
Designed in-house by Cobus Bester it shares characteristics with the spacious, clean styling of the Shelflife theme that he designed at the start of 2012, and that went down a treat with our community.
Hustle has plenty of white space to help focus a user's attention on your content, and with circular placeholders for your post imagery it really adds a level of polish to your post displays.
We continue to emphasis the quest we are on at WooThemes- to add heaps of functionality to all our new themes via plugins, rather than bundled in the theme itself. This allows you the option to have a super lean and lightly-coded theme, or add further power under the bonnet by enabling our plugins. The theme provides perfect styling for the plugins, tailored specifically to the theme.