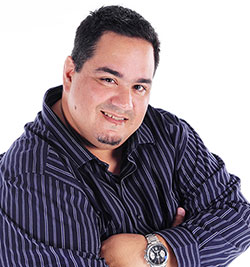 This is a guest post by Chris Lema with some insight into how you could be pricing your e-commerce projects.
You can't talk much about pricing strategies for web development projects without someone telling you that you need to think about value-based pricing.
This strategy, one I highly recommend, is not the one most used. Instead, the strategy most selected by people when pricing just about anything is called "cost plus" – which means you determine the cost of a project and then add a small "plus" factor that is your profit margin.
Value-based Pricing
Why don't more people use value-based pricing? I can't speak for everyone, but among the people I spend time with, the hardest thing seems to be figuring out exactly how valuable a project is.
There you are, sitting across from your prospect, when they ask you how much the project will cost. What do you say? How do you figure it out?
Let me tell you how not to do it.
Don't calculate the very best scenario, where everything is perfect and goes smoothly, and then multiply those hours against your hourly rate, add 15% for unknowns and spit out a price. That's only going to get you in trouble.
Here's why – few projects (exactly none) go perfectly. So even though you may be an optimist, that's not the best way to estimate anything, much less quote an e-commerce project.
Additionally, a small 15% margin for unknowns, particularly on e-commerce projects, isn't nearly large enough to handle the kinds of complexities an e-commerce project could have.
What kinds of complexities do eCommerce project present?
Payment gateways
Shipping
Product variations
Discount pricing
Multi-language support
Multiple currency support
See what I'm talking about? If you're solving these issues for someone, this isn't the time to be an optimist.
I know what you're thinking – "Big deal, he told me how NOT to price, but let's see him tell me how to figure out the value-based approach on an e-commerce site!"
What I want to do is highlight for you the single biggest reason why people don't use value-based pricing on e-commerce projects. Once you see it, and understand it, you should be ready to price more effectively.
As I get started, you're going to notice something. You're going to notice that I'm not writing about your costs. That's not related (at all) to why people struggle with value-based pricing. Plus, like I said, cost plus is a poor strategy for pricing. So instead of thinking about you and your costs, I'm going to invite you to think about your customers and their values.
Some Insights
To do that best, I'm going to need to share with you some insights you may or may not already know.
For example, did you know that over 80% of the online retail stores today are powered by either homegrown or on-premise e-commerce platforms?
Why is that important? Well, if you don't know the reality of what people are dealing with, you can't possible know the pains they're feeling, or the challenges they're facing. And if you don't know that, how can you articulate a value for what you might offer instead.
So if you know that almost every e-commerce site out there is either homegrown or running on an on-premise solution, what else do you know?
I'll tell you three things I know:
1. In the case of on-premise solutions, one study found that 67% of online retailers were required (by contract) to pay more licensing fees when they reached higher thresholds of traffic. Over 75% of them said their contracts restricted them from entering new markets without paying more.
Pain: growing is costly (and restrictive)
2. One study found that online store owners struggled to find the number of technical resources dedicated to supporting their homegrown or on-premise solutions that they needed. Those with large yearly revenues (over $250 million) staffed up with over 40 engineers (with an average fully-burdened cost over $200,000).
Pain: maintenance costs are high
3. More than the cost of maintaining these systems, these companies valued business agility – the ability to add new features to their infrastructure that matched their business needs. Eighty percent of them feared that their current solutions wouldn't be able to handle all of what they want to do.
Pain: features are hard to implement
Some people predict that online retail in the US (where I live) will continue to grow to ultimately $327 billion by 2016. So believe me when I tell you that more e-commerce projects are headed your way.
Given where you're reading this post, you may think – "wait a second, what about hosted e-commerce solutions, like those powered by WooCommerce?"
The good news is that cloud-based solutions are getting invited to the table more and more – mostly because they're cost-effective, have good performance, and can be updated regularly.
That's what it's all about, isn't it? When we think about the pain that these companies feel, it boils down to the high cost of upgrades, the increasing costs of scaling or moving into new markets, and the increased flexibility that comes from newer platforms (in terms of features).
Whenever you're sitting across the table from someone who's asking you to price a project, you need to know what their pains are. And not just the pain, but the cost of that pain. Because that gives you the insights you need into determining value.
Did you know that on average, of over 150 online retailers studied by Forrester, the cost of supporting their e-commerce systems was 7% of their online revenues.
Now there was a wide range, from 3% to 10%, but think about it. If a company generates $1 Million from its e-commerce platform, it should expect to spend at least $30,000 in a year – to keep it well-tuned.
For many people, that's not surprising at all. But in the WordPress community, I find that it's very surprising to a lot of people. They completely disconnect the revenue being generated from a site, from the cost of building or maintaining it.
And in my opinion, I think that's where most people make the limiting mistake that eliminates their chances of taking a value-based approach to pricing e-commerce projects.
In disconnecting the upside of a solution from its costs, people are also making it very difficult to think about value-based pricing. Why? Because they've walked away from the "value" part.
Understanding your value
If you want to embrace value-based pricing, you have to understand the value you bring to the table. You have to understand the value your approach and solution bring to the table.
But most importantly, you have to understand the pain your prospect is feeling and dealing with. Because that's what helps you understand the value they'll ascribe to a new approach – to using a hosted platform that can be easily updated, easily adjusted to have new features, and much more easily maintained.