Hello, Howdy, G'Day, etc,
I'm Todd Wilkens, the new Head of WooCommerce. It's been an amazing year here at Woo and I want to take a moment to share some thoughts and facts about our team and this great community that you are a crucial part of. In fact, before anything else, let me say thank you:
To every user, customer, and Open Source community contributor out there: WooCommerce exists for and because of you. It's because of you that the most-used eCommerce platform for WordPress and, therefore, the most widely used eCommerce platform in the world exists. Thank you!
The end of the year is near, and it's a time for reflecting. Read on for thoughts on the year gone by, what worked and what didn't, and what we're excited about for 2017.
What WooCommerce is and isn't
Millions of amazing people have benefited from the power and flexibility of WooCommerce to start, grow, and maintain their online business. We've been able to do this together, forever stronger because of our open source roots.
To be honest, we got a bit overwhelmed by our own growth and diverse customer base this past year. It created challenges trying to please everyone in everything we did across product, marketing, and support. We also probably spent a little too much time and attention on our competitors and that distracted us from our users and the core of what WooCommerce really excels at.
WooCommerce was never meant to be a platform for making very simple websites with a little bit of store functionality, our focus has always been putting power, flexibility, and choice in the hands of anyone who has an idea for an online business.
We believe wholeheartedly that WordPress and the ecosystem of amazing people who build it are the best ones to support entrepreneurs by continuing to provide an open source platform for making your ideas a reality. Plus all of the extensions, themes, and services (paid and premium) that make WooCommerce come alive.
2016 has been our most successful year to date in both growth in our customer-base and evolution of WooCommerce as a platform. Some major milestones this year:
There were two releases to WooCommerce Core: 2.5 "Dashing Dolphin" and 2.6 "Zipping Zebra" (plus 2.7 beta, just shipped!)
Core improvements for our store owners including a new tax rates UI, shipping zones, a tabbed "My Account" screen, an AJAX-powered cart experience, and lots of performance optimizations.
For our devs we introduced WooCommerce CLI, a new sessions database table, and migrated the WooCommerce API (WC-API) to be powered by WP-API's infrastructure.
We launched Storefront 2.0 and Storefront Powerpack for all Storefront users, to help make their stores even more beautiful.
We launched Product Bundles 5.0 with improved pricing and shipping flexibility and stock reporting, among other things.
We launched Subscriptions 2.1 with improvements in reporting, payment recovery/retry, and new email subscriptions, among other things.
We launched an integration with Square POS, and several other extensions this year (Dropshipping, for example).
Auto-renewals make it simpler to keep WooCommerce.com subscriptions active (for support and updates)
And the Woo team now numbers 90 people, with half of that working in user support.
We are passionate about small businesses, and Open Source
Small to medium-sized businesses power the world economy. They do more to lift people out of poverty, stabilize societies, and provide a better life for a person's children than any singe government or aid organization ever could.
We are committed to empowering small businesses to start, grow, and flourish. Running a business gives people hope and freedom, and we are committed to empowering this.
That commitment to freedom, choice, and flexibility means we remain deeply committed to Open Source. This is also why WooCommerce joining Automattic has been such a success, the values and missions of our teams are perfectly aligned.
"Our common goal is to democratize publishing and commerce so that anyone with a story to tell or a business to launch can do it, regardless of income, gender, politics, language, or where they live in the world. We believe in Open Source and the vast majority of our work is available under the GPL." – Automattic Year in Review 2016
Learn more about what Automattic as a whole has been up to.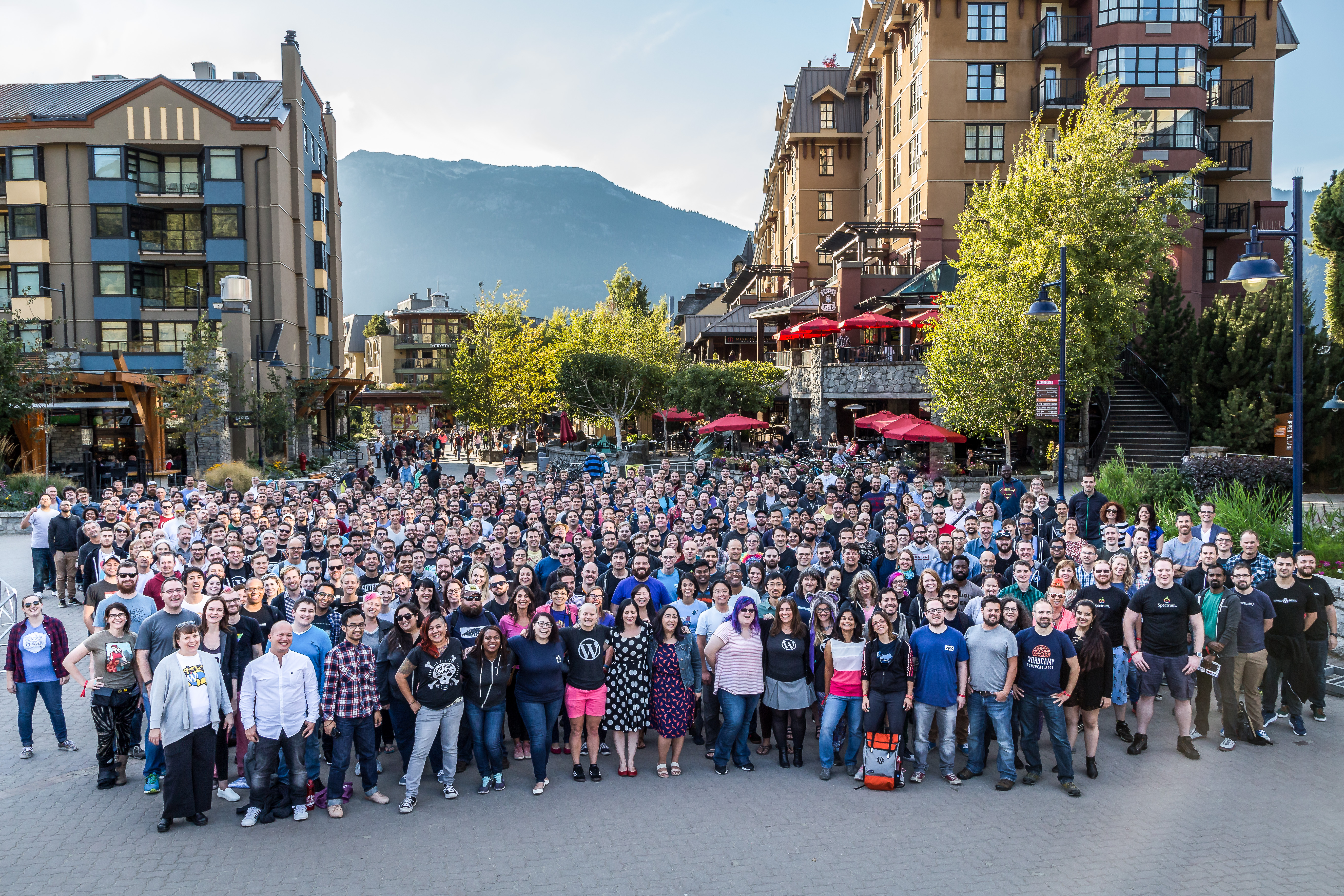 What we're looking forward to in 2017
Here's a sneak peek at some of the things we're working on already for 2017:
Our new shipping service is the first of many cloud-based, SaaS offerings to come.
A new, modern UI based on Calypso available to all WooCommerce sites via Jetpack.
Partnering with WordPress.com to offer a hosted and managed version of WooCommerce.
Our third WooConf is pegged for Q3, focused on serving store builders / developers.
Watch out for WooCommerce 2.7, the new Shipping service, and a new WooCommerce developer experience all coming in Q1.
And finally, some ways that we'll be improving our approaches in the new year:
More focus on user experience in everything we make from WooCommerce.com to the core platform to the APIs and developer experience.
More leveraging of our historical strength in Theming to provide an easier and quicker ramp up to a basic, beautiful digital storefront.
Making the extension marketplace more useful and easier to use.
Talking to more users! Y'all know best.
Closing thoughts
I'm excited to be on board here at WooCommerce. This team is amazing and we are on a mission to empower online business people of all kinds. Thanks for being part of our community and giving us the chance to serve you this year and, hopefully, many more to come.