Custom Product Boxes Plugin for WooCommerce
Developed by Extendons

Create product bundles with WooCommerce custom product boxes plugin to facilitate customers in buying a set of products and their variation in a single order. You can combine specific products to form a box and let the customers select with a click. Set a fixed price of the product box or calculate it on each product a customer wishes to add to the box. With multiple layouts, you can beautifully portray the products included in a box. Create pre-filled or partially filled boxes for the ease of users in selecting products. The layout of the plugin is mobile responsive.
Feature List:
Create Multiple Custom Product Boxes
Include specific products and their variations
Set Fixed or Dynamic Box Pricing
Option to Sell Partial of Full boxes
Customers can add a personal message with gift box
Set a Product Quantity Limit to Each Box
Responsive and mobile-friendly design
Supports WooCommerce Subscriptions Plugin
Create & Sell Box Based Products
Create multiple product boxes on your e-store and allow customers to fill the box by choosing their own choice of products.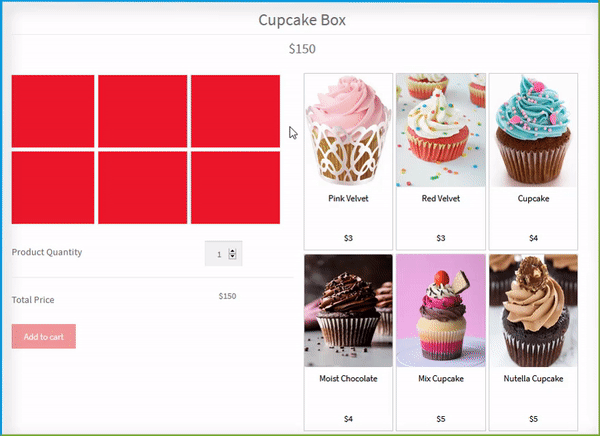 Define a Fixed or Dynamic Price of Product Box
You can encourage customers to purchase a complete product box with a discounted fixed price or charge the customers per product in the box they select.
Include Simple Products with its Variations in the Box
You can include either simple products to the bundles or the products with numerous variations.
Allow Shopping of Partially Filled Boxes
You can allow customers to continue shopping with the products they need, regardless of the box is partially filled.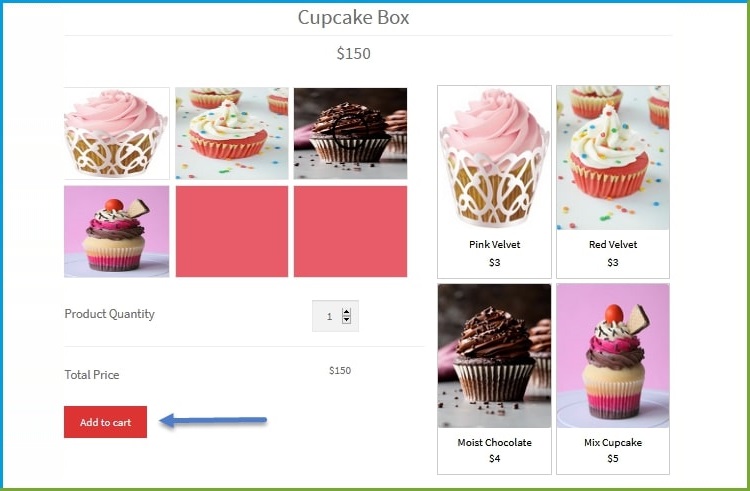 Pre-fill the Product Box
You can partially pre-filled a box with specific items which can be mandatory or optional.
Customers can Attach a Gift Note
Custom product boxes plugin allow customers to attach the gift note with box.
Layout Customization Options
You can try more layout options for personalizing the display of custom product boxes and the products appear side-by-side. Use the following layout options:
Vertical & Vertical Right Layout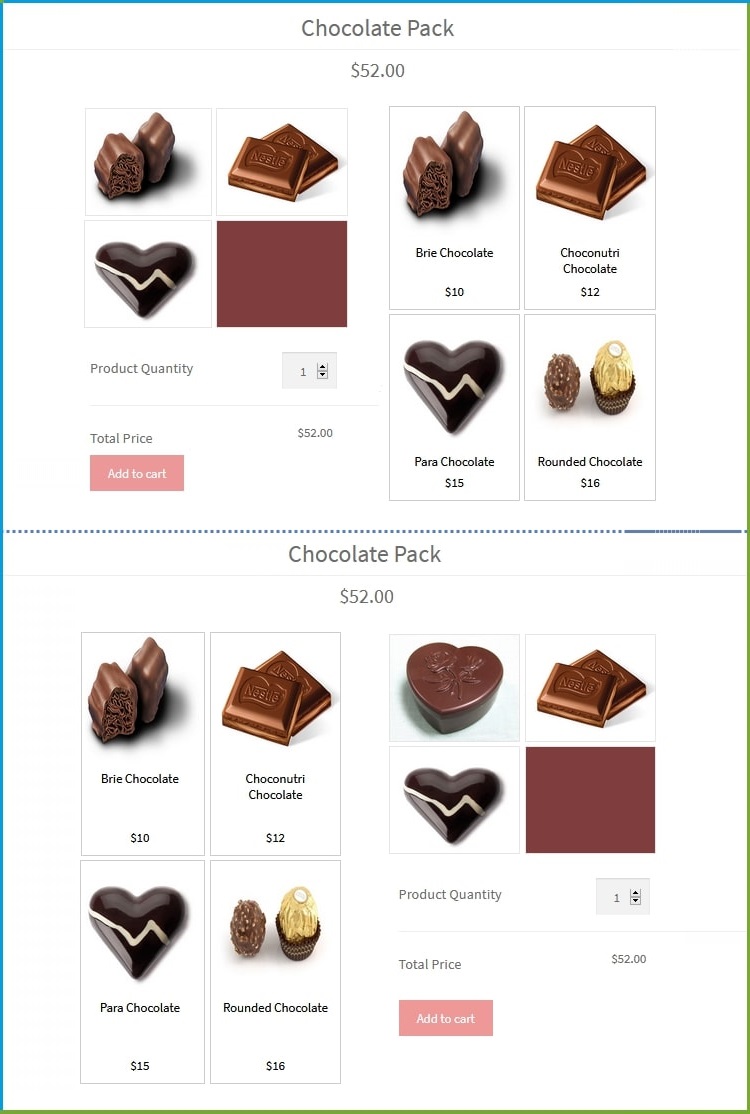 2 & 3 Column Layout for Products & Boxes