Live Sales Notifications for WooCommerce
Developed by
FmeAddons
Want to alert customers to sales happening in your online store? This plugin is for you.
Live sales notification for WooCommerce increases customer's trust by displaying real-time sales notifications on your store. It convinces your prospective customers that yours is a reliable store and that other people trust your products. You can show notifications for specific products or categories, customize the notification message, schedule notifications, display them in different formats, and more.
With the plugin, you can:
Display sales notifications on your site
Show notifications for specific products or categories
Share notifications for items in customers' real orders
Notify customers of out-of-stock products
Display notifications on both desktop and mobile
Customize notification messages
Set notifications on a loop, for a duration, or by session
Display notifications in multiple locations: home page, checkout page, cart page
Choose from multiple notification designs and sound options
Display real-time sales notifications
Live sales notification for WooCommerce is a confidence booster for your store's visitors. When they see recent sales popups telling them that many other people are purchasing from the store, they will be more at ease in making their purchases. The plugin syncs with store's sales data and generates real sales popups.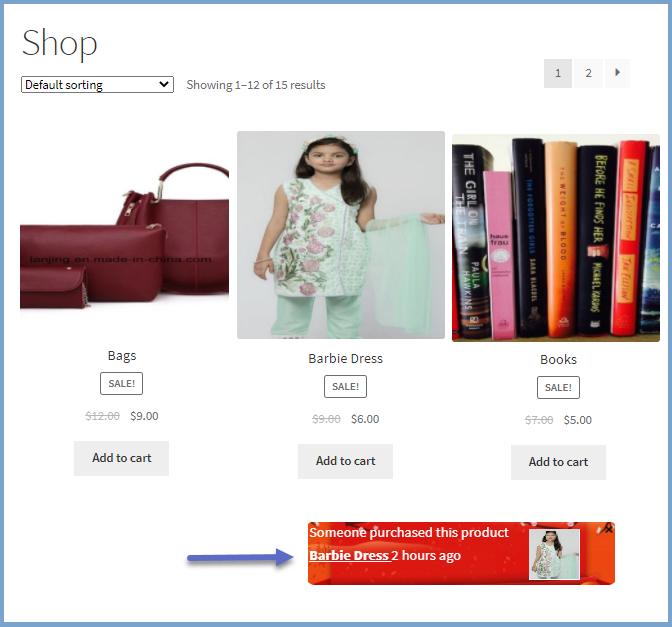 Show notifications for specific products & categories
You can show sales notifications for any product you want. If you want to promote specific products or categories, you can create fake orders. Just select those products and the fake orders will expose them to visitors at regular intervals.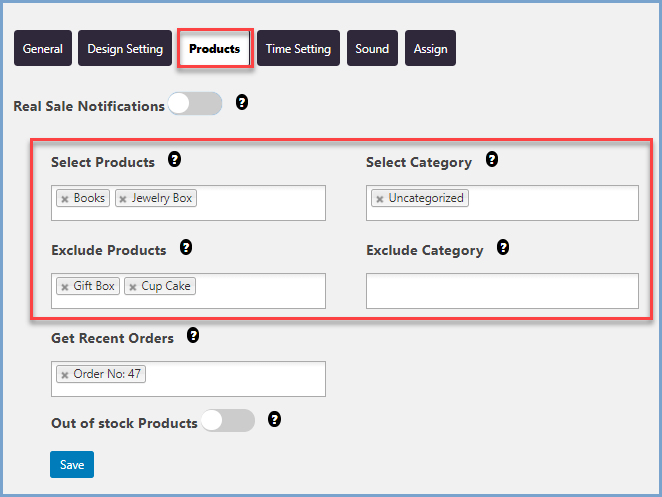 Notify out of stock products
The plugin allows you whether or not to select out of stock products for notification.
Multiple designs for sales notification
It offers many design options to match your store's look and feel and many options as to how the notification popup should look and display. You can configure color text, background, popup position, sound effect and more.
Customize notification message
The live sales notification for WooCommerce plugin allows you to customize the notification message to increase its authenticity.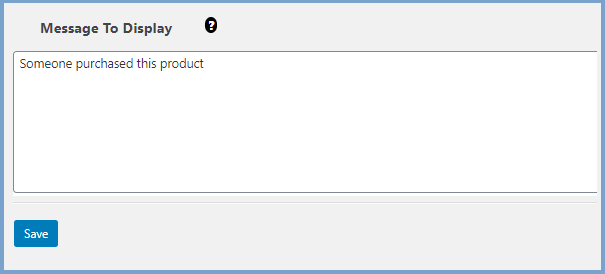 Schedule notification's display & interval time
The plugin is quite flexible when it comes to scheduling the notification messages. You can schedule:
Display time: For how long the notification should display? It should not be too long (preferably less than 10 seconds) so that it does not distract or affect customer's experience.
Interval time: What should be the time interval between 2 notifications? This time should not be too short (preferably more than 30 seconds) so that it looks real to visitors.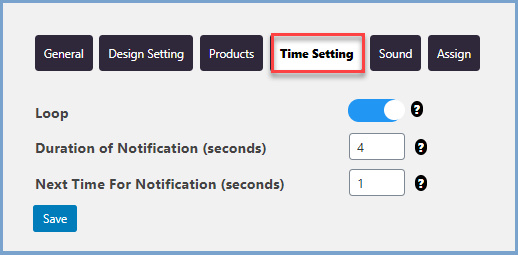 Display notifications on multiple pages
The plugin allows you to display sales notifications on any page that you deem would be useful, be it the Home page, Cart page, or Checkout page.
Responsive on mobile devices
The plugin works perfectly on both desktop and mobile devices. You can customize the position of popups on desktop and mobile separately to optimize user experience.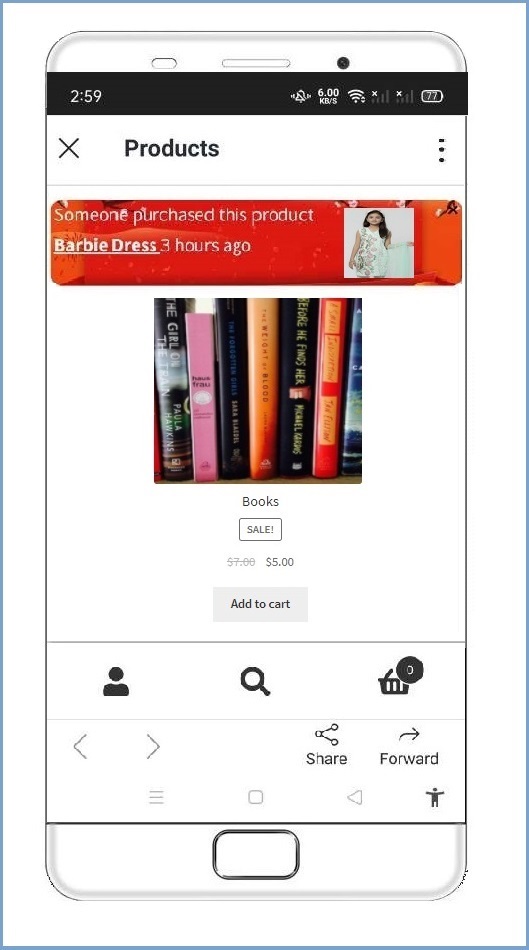 Benefits of the plugin include:
Motivating store visitors to make quick buying decisions
Building customers' trust in your products
Increasing sales and revenue
How to Get Started
Purchase Live Sales Notifications for WooCommerce from WooCommerce.com.
Download and install the extension.
Activate the extension.
Go to the WooCommerce > Sales Notifications tab to enable and configure the settings.
Read the full installation guide here.
Requirements
Minimum PHP version: 5.2
Encourage customer purchases by displaying live sales notifications in your online store.