With traditional eCommerce, the exchange of money and goods is simple: a customer pays, and the store owner ships. Easy, right?
But this doesn't have to be the only way you accept payments for the products you sell online. Taking immediate payments might not work if you want to offer pre-orders. And taking only one payment won't be suitable for customers who want to order something via subscription.
If you're only accepting payments for your products the "traditional" way, you might want to consider expanding your options. Here are five ways to take payments with WooCommerce, and how to add them to your store.
1. Immediately when a customer makes a purchase
As we already mentioned, this near-immediate exchange of money and products is what most stores offer. It's also built right into WooCommerce core, giving you the power to take payments via PayPal Standard or Stripe as soon as you set up.
With either of these options, or any of the other payment gateways that are compatible with WooCommerce, you can allow customers to add items to their cart, pay for them, and receive a one-time order from you.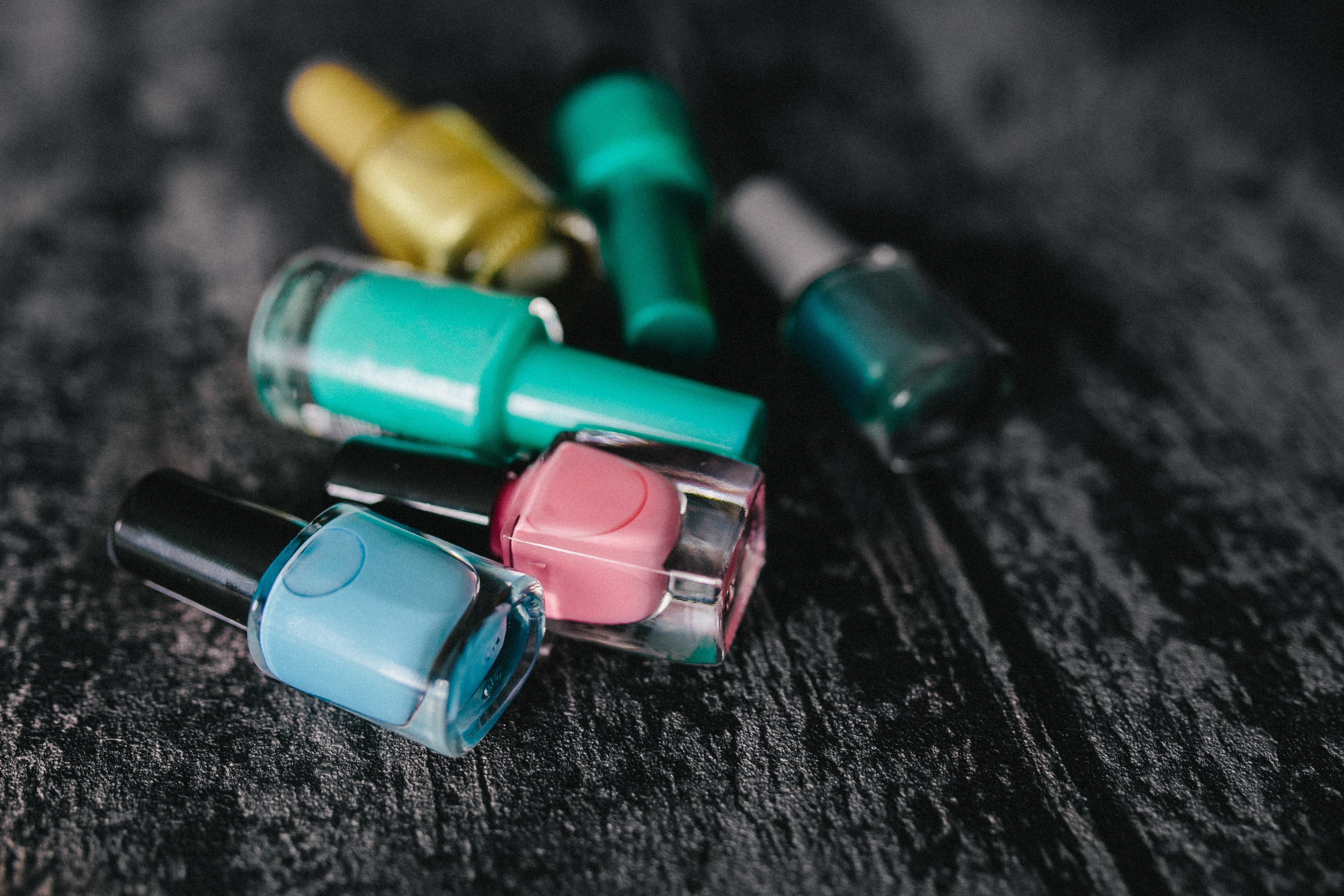 You can add new payment methods or configure your existing ones by visiting WooCommerce > Settings > Checkout. From this section of the WooCommerce settings, you can choose which payment processing options are enabled, and which order they display in during checkout.
This traditional payment model works for many stores… but it might not work for all products. So that's why we're going to explore these other four models, and the situations in which you might want to make them available.
2. Via pre-order
Most of the products (or even services) you sell via WooCommerce are those you likely have on hand. But you often know about new items that are in production, on their way from a vendor, or otherwise about to become available before you have stock.
If you have the product pages ready for these upcoming items, why wait to show them? WooCommerce Pre-Orders gives you the power to put upcoming products on display, giving customers a chance to reserve items and have their credit cards charged automatically when stock arrives.
Once the pre-ordered products are released, your customers' credit cards will be charged, preventing them from paying anything until the item they're waiting for has actually shipped.
There's also the option to charge a pre-order fee if you prefer. This isn't suitable for every store or product type, but could come in handy for some business owners who offer services or want to use pre-orders to reserve slots or virtual products before they're even created.
3. On a recurring basis for subscriptions
Some of your products are awesome. It's okay, you're allowed to brag. Let's face it — you wouldn't be in business if you didn't do what someone else didn't, right?
For some online stores, their products are awesome especially because they can be enjoyed over and over again. Think about coffee roasters, breweries, or any kind of food store. Or consider even companies that have often-replenished goods like cleaning supplies.
For these businesses, it's much more convenient for their customers to automatically receive orders of their favorite products, rather than having to come back to order over and over again. And along with that comes a need for those payments to be made automatically as well.
WooCommerce Subscriptions allows you to create and manage products with recurring payments, giving you the power to automate the process of accepting payments from customers for items they want each month, every few weeks, or on any other schedule.
With this extension and payment model, customers can pay you on a regular basis without needing to come back to your store. It allows them to regularly receive orders of the products they love, and establishes a great stream of recurring revenue for you.

Note that you'll need a payment gateway that supports subscriptions and automatic billing to use this extension — here's a list of the ones we recommend.
4. With a payment plan and an optional deposit
Some of the products you sell with WooCommerce might be unconventional. Perhaps they're expensive computer or server components. Or maybe they're reservations for event spaces or catering services to be offered at a future date.
Asking your customers to pay 100% up front isn't always comfortable — for either you or them. After all, your payment might be dependent upon actually completing the work. Your customers might even have the opportunity to cancel, reschedule, or alter their order with you.
Enter WooCommerce Deposits. This extension allows you to create custom payment plans or deposit options on (only) the products you specify. So if you want to require a 10% deposit on that event space you rent out, or offer a payment plan on that pricey Linux server, you can do just that.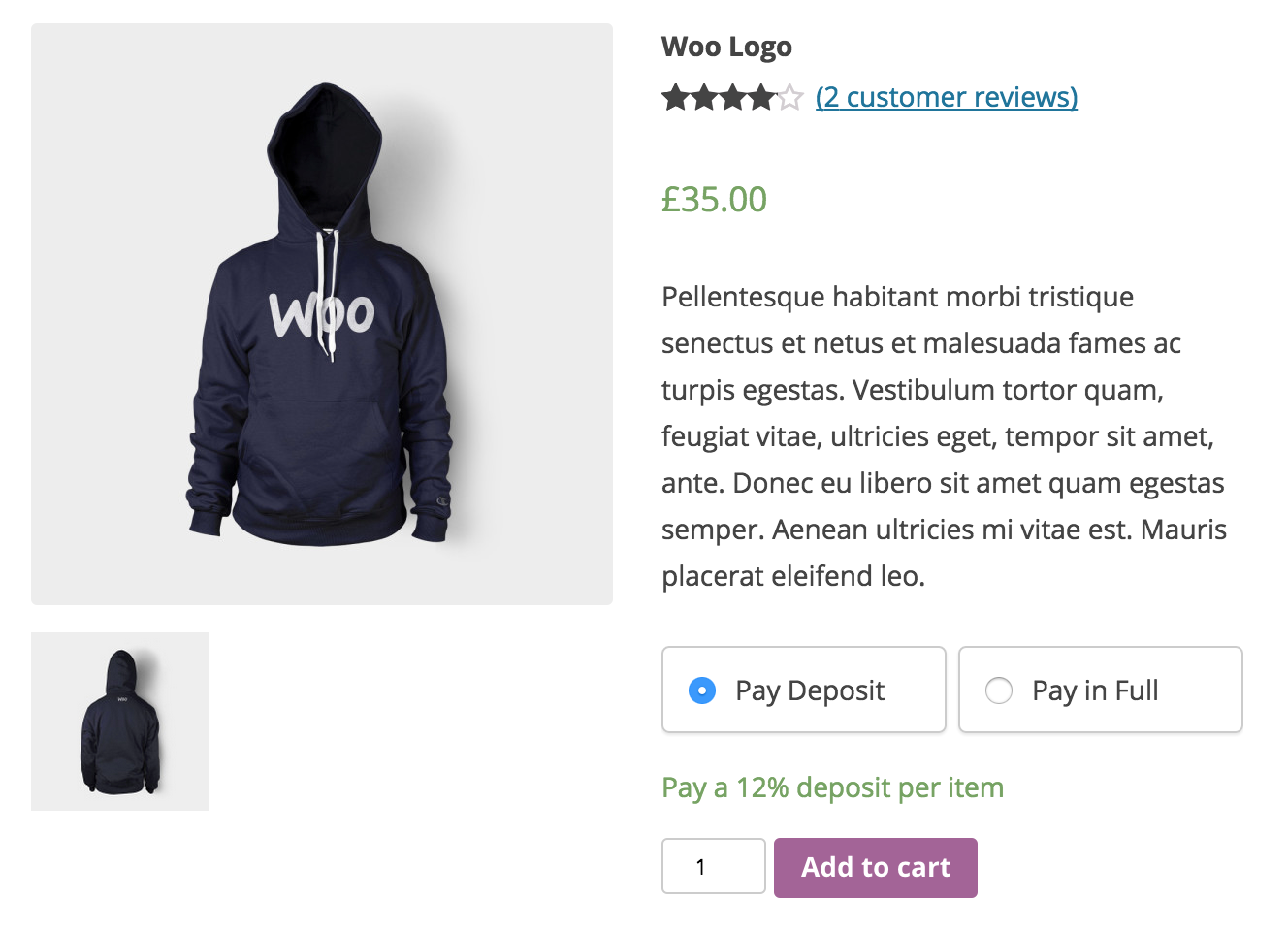 Customers will still have the option to pay in full, as you can see above. However, this is a great alternative for businesses that offer unconventional goods or services that typically require any kind of early deposit. It's also great for customers who might not have access to a credit card!
5. Defer payment: In-person or free downloads
This sounds a little counterintuitive, right? If we're talking about ways to take payments for your products, listing a method that starts with "not taking payments at all" doesn't sound like it belongs here.
But some store owners actually don't want or need to take payments with WooCommerce. This might apply if they are using their store as an online catalog, and prefer to meet customers in person to make the final sale or accept payments. It might also be the case for local store owners with fragile products that simply can't be shipped.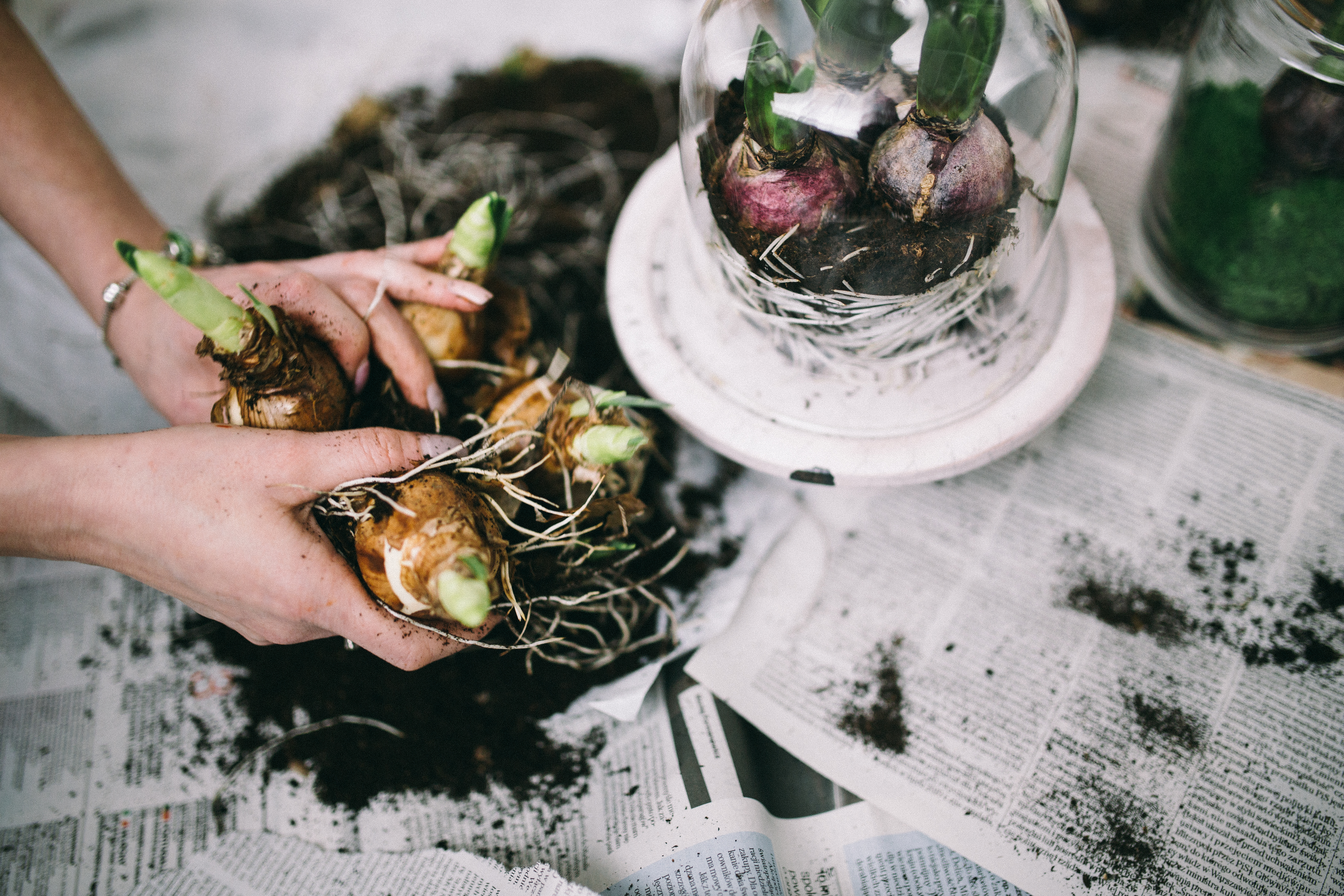 This is also the case for some folks who offer their knowledge online in the form of free guides, eBooks, or videos. They might ask for your email address in exchange for a download (and then pitch you paid services via email), but the download itself is free. You can use WooCommerce to "sell" these digital goods just as much as you can anything else.
If you don't want to accept payments with WooCommerce directly, you don't have to. If you only want to accept them at your physical store, you can use an extension like Catalog Visibility Options to cleanly remove all the eCommerce functionality.

Or if you'll be sharing free digital goods, WooCommerce will automatically simplify the checkout process for these items. But you can always simplify it even further, if needed, by following this SkyVerge tutorial.
No matter what your reasons are for not taking payments online, you can continue to use WooCommerce's flexibility and full functionality to create a fantastic store… and profitable business.
There are at least five ways to take payments for your products — why limit yourself to just one?
Asking your shoppers to pay up front for an item is usually expected. But it isn't the best fit for every store, product, or customer.
If you're only taking payments for your products via this traditional method, why limit yourself? Try out deposits, subscriptions, or another idea offered in this post to better suit the needs of your customers… and perhaps make a little more money in the process.
Have any questions about the five payment options we covered here? The comments are open and we'd be happy to hear from you.