It's essential that your website has a strong landing page for each goal action that you want your visitors to take. However, that can quickly get expensive…
…if you go with the immediately available options, that is. With a little inventiveness and some research, you can find plenty of ways to build one for free.
Today, I've done some of that research for you. Here are some tools that you can use to design, build, and track a perfectly competent landing page with no money out of your pocket.
1. WordPress Themes
Onesie is of particular note here. It's a free template that contains all the necessary elements for a landing page. It condenses all the elements of a full website into one scroll-down page, hence the name. It takes just a few minutes to build a finished page modifying this theme. It doesn't have navbars, posts or pages—just four sections: an intro, a portfolio, an about page, and contact information. The pro version includes drag-and-drop functionality that allows you to change the order of the sections on the front page without touching a single line of code.
Also relevant is Obox's Launchpad. The plugin is designed to set up a pre-launch landing page aimed at creating announcements for product launches, but it has substantial uses beyond that. It's fully responsive, so your viewers will get exactly the same experience no matter what device they're using. Additional features include a built-in drag-and-drop editor, three unique themes, and the ability to add custom CSS. This is probably the most full-featured WordPress option you'll find for free.
And finally, there's LaunchEffect. Like LaunchRock (see below), this template was made to create pre-launch pages, but it also has significant functionality for all kinds of landing pages.
2. CSS Templates
Landy is a very simple yet responsive HTML5 and CSS3-based template for building landing pages. It's one of the few HTML-based templates that's free for both personal and commercial use. The code is commented to make it easier to customize.
For a giveaway in 2011, InDeziner gave away a stunning Product Landing Page template, featuring an earth-toned theme that's focused around a large picture of the product and sections for copy that are focused around your key product points and offers.
ChocoTemplates also offers Digy, a gorgeous, very professional-looking landing page template that's also based around a large picture of the product, but featuring a lot more JQuery effects—most notably a carousel—as well as custom fonts. The template is also completely responsive, letting you integrate seamlessly with mobile.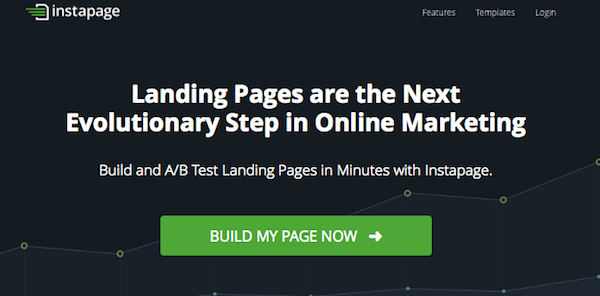 Instapage comes with a drag-and-drop editor, making it another service that you don't need any coding experience to use. It's integrated with a variety of programs, including Google Analytics, and the popular email autoresponder MailChimp. It also includes built-in tools for utilizing Facebook, Twitter, and Google+.
The what-you-see-is-what-you-get editor comes with over 70 very slick-looking templates which you can plug your own information into. However, each element can be customized with color changes etc. It comes with separate categories for conversions, lead generation, clickthrough, and webinar signup pages as well as "coming soon" and thank you pages.
There's one massive drawback, though: you're only allowed 100 visitors a month. If you want to exceed that number, you'll have to upgrade to the $29 per month basic plan. That's not a bad deal, though, with unlimited pages and A/B tests, unlimited custom domains, WordPress integration, and responsive pages for mobile.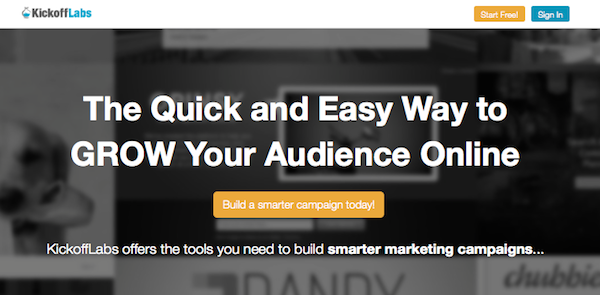 KickoffLabs is primarily a paid service, but they offer a "Forever Free" plan that comes with basic hosting services, a user-friendly page editor, Facebook and WordPress widgets, Google Analytics and MailChimp integrations, and over 150 free-use background images.
Much like Instapage, upgrading to the Starter package, at $29 a month, will give you unlimited landing pages, unlimited visitors, and the ability to connect a custom domain. However, those custom domains, as well as connecting Google Analytics will cost you extra. Yes, that is on top of the $29. (It does come with its own analytics system, though).
5. LaunchRock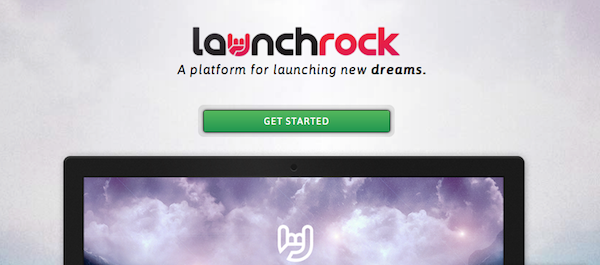 LaunchRock was designed for making pre-launch pages, but it's also perfectly serviceable for creating other types of landing pages. It's also the only service here that's absolutely free, with no restrictions and no premium plans, so you'd be smart to take advantage of it to its full capability.
Setting it up and configuring it is easy, as it comes with a user-friendly site builder. The functionality of the site builder is limited, but if you know HTML and CSS, you can more than make up for any deficiencies yourself. There are no limits to how many people can see your site. You can broaden your reach and pull conversions from your existing network with an array of built-in social media tools. Surprisingly, it even includes Google Analytics and the ability to include custom domains. It might not be the ideal tool for creating a landing page, but in terms of what you can do for free, there's no better option save possibly modifying a WordPress template.
6. IncomePress's Free Landing Page Generator

The generator itself isn't very pretty—it was created for site admin Joey Kissimmee's personal use—but it's proven popular and is able to generate good results. It's definitely simple enough to use. It comes populated with Kissimmee's own top five converting squeeze pages, so if you want to modify his text, you can.
If anyone has trouble using them, though, Kissimmee's provided several helpful video guides on the page that will take you through how to use it. The pages generated can easily be added to any website or blog, you'll just have to change their names from their default "index."
IncomePress also offers a free Facebook landing page generator and a free Thank You page generator, both of which work the same way.
Bonus Section: Free Testing and Optimization Tools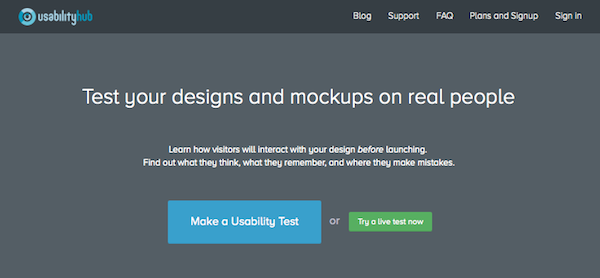 You can easily get started and set up a variety of tests for free on UsabilityHub. You have to pay credits to view the results, but credits can either be bought or earned by participating in other users' tests, meaning it's still possible to run the test absolutely for free. The free version doesn't allow demographic targeting, however, which might be a deal breaker for you if you need that information.
Google Analytics also offers an "Experiments" tool that's particularly well-suited to A/B tests. It's available under the "Behavior" menu, if case you're having trouble finding it. Full instructions for using it can be found here. After two to four weeks, the program will automatically decide the winning "experiment" on its own.
For a lot more information on free testing and optimization tools, I suggest you check out this article on them by Search Engine Watch.
Conclusion
In this article, we only focused on services that offer a completely free option. However, if you're just taking the free option out of reticence to spend money on your landing page, there are many more tools that offer free trials, some of which may be all you need to test the product to make sure it's worth spending money on.
Any more suggestions? What's your favorite free or low-cost method of building landing pages? Let us know in the comments.
Image: Gavin Llewellyn