So you want to start an eCommerce business. You may be feeling a mixture of emotions at this point: excitement, apprehension, impatience… and confusion.
The first few decisions that new store owners make are crucial: what to name their new business, where to host their store, and so on. One such decision — and one of the most confusing — is which eCommerce platform should power their store.
With so many platforms to choose from, and countless features and functions available, the sheer number of choices is bound to get overwhelming. It's also sometimes hard to tell whether or not the platform you're looking at can offer you the functionality you want, or if it will properly scale or even be cost-effective as your store grows.
Today, we're going to look at some of the most important features an eCommerce platform should have. This list will help you evaluate the platforms you're considering along with common business goals, and help you decide whether or not it offers what you need to get started and grow your business.
Let's get started by talking about how you can first find eCommerce platforms, and evaluate them using the criteria we'll establish here.
How to find and evaluate eCommerce platforms
Searching for "eCommerce," "sell online," or any variety of an "online store"-related keyword will bring up at least two to three dozen viable options for creating your own eCommerce business. Some platforms offer to take care of everything for you, including hosting and updates. Others provide the software and let you take care of the rest. And they all promise great things.
So while it's easy to find tools that allow you to sell online, this is going to give you a pretty big list to start with. It's not feasible to evaluate fifteen platforms at once, so the best approach is to cut your list down to two or three strong contenders. You can do this by asking very basic questions about your needs.
For example:
Can you or your developer purchase hosting and install software? If so, search specifically for self-hosted platforms; if not, look for hosted options instead.
How much can you afford to pay? Many platforms are free, while others (namely hosted) charge monthly or yearly fees dependent on factors like how many products you carry or how much traffic you generate.
Do you have a developer, or do you need to go elsewhere for help? If you're on your own, focus your search on solutions with thriving communities or highly-rated support teams.
Does being able to modify your store's core code matter to you? If it does, you'll want to select only open-source platforms.
Think about what matters most to you at the basic level. It may be price, it may be hosting, or it may be a combination of things. Use these criteria to narrow down your list of "must-haves" until you have a few strong contenders to look at.
Now that you've come up with a list, it's time to narrow it down even further. Here are some of the most important features any good eCommerce platform should have. If any of the platforms on your short list are missing these, you might want to reconsider them as a candidate.
Integration with your country's payment options
First things first: to sell goods online, you need to be able to accept payments from customers. And to accept payments, your store needs to hook into a payment gateway — essentially, a special processor that securely moves funds from customers' bank accounts into your own.
Not every payment gateway is compatible with every eCommerce platform. In fact, this is one of the most common reasons that store owners strike otherwise favorable options from their short lists: they simply won't work in their country. This is sometimes because demand for certain payment options is lower, or there are technical limitations preventing the platform and gateway from working together.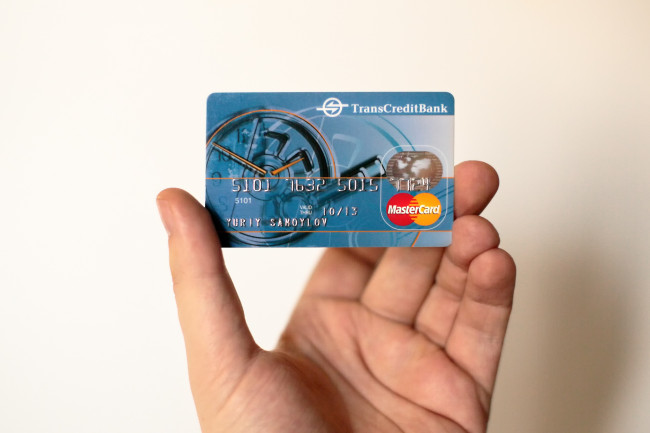 Before selecting a platform, you should ensure that your chosen payment gateway is supported, either in the "core" platform or via an extension or add-on. If it is not, you can potentially have someone develop an add-on for you, but this can be very costly and may not even be successful.
If you haven't yet chosen a payment gateway, this may not matter, but you should at least be certain that the store will support your country's currency (or currencies, if you plan on accepting several). This often can't be modified, so do your homework before making a decision.
Multiple design options
You might have a vague idea about the design of your store. Perhaps you want a storefront that is simple, sleek, and neutral. Or maybe you want a store full of bright colors and large images to show off the impressive details of your complex products. Can you see your vision through with the platforms you're evaluating?
A great many eCommerce platforms offer free or paid themes that can easily be used to modify the look and feel of your store. Applying them may be as easy as clicking a button in the administrative settings, or it may require uploading a file to your server. Some platforms offer only a few themes, while others offer dozens of options.
You can also look around online to find themes developed and made available by community members or independent designers for the specific platforms you're evaluating. If the platform you're considering has a large, thriving community that makes free or low-cost themes available, you might have a better chance at finding a theme you like than you might if the platform has a small community or has even locked down theme development.
Site security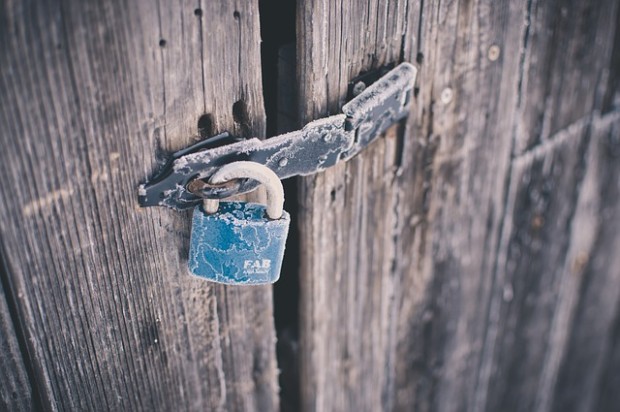 As a new store owner, phrases like "PCI compliance" and "SSL certificates" are likely to make your head spin. But these are topics that you should become familiar with. The security of your store and the customer data it contains is incredibly important, and the platform you choose will have a huge impact on this factor.
The PCI Security Standards are a set of 12 security standards applicable to all websites that accept and store payment information. As a store owner, most of your transactions will likely be processed through your platform and a secure payment gateway, and you can feel confident that they abide by the standards. But it's still a good idea to become familiar with the requirements so you know your platform won't put you at risk for an audit — or your customers at risk for an attack.
SSL certificates are small data files that allow a browser to securely process sensitive transactions, like online purchases. A certificate will likely be issued to you by your platform, should you choose a hosted option. If the platform you are evaluating does not offer a SSL certificate, you may choose to purchase one with additional features.
Many platforms offer additional security perks and packages, including fraud protection and monitoring for DDoS attacks. Whether or not you need these additional options is up to you, but keep in mind that you may find them valuable in the future, as your store grows in size and popularity. You can always add features via software or external service providers later, of course, but this may prove more costly than simply choosing a platform that bundles the features in by default.
Easily created pages, content, and forms
An eCommerce store's purpose is to sell products, certainly. But don't be drawn in solely by platforms that offer beautiful product pages and little else — in the long run, this could result in a frustrating experience that harms your ability to reach new customers.
An online store's ability to rank highly in searches depends, in part, on the amount of unique and helpful content available. While this doesn't necessarily mean you have to create and maintain a blog or start a content marketing campaign, Google specifically looks for stores with keyword-rich copywriting that helps shoppers find what they are looking for. Because of this, your platform should allow you to easily create and add this content to new or existing pages.
Ideally, you should look for a platform that also has a reputation for being a reliable content management system (or CMS). Reading user reviews or talking to other store owners will likely be the best way to gauge this. If the platform you choose is a weak CMS, you may struggle or waste time to add even simple content blocks, which can ultimately hinder the success of your online store.
Online support and documentation
If you have a problem you can't solve, you can probably reach out to your developer or agency… if you have one. But what if you're on your own? Or they're on vacation? Or you simply can't wait for a response?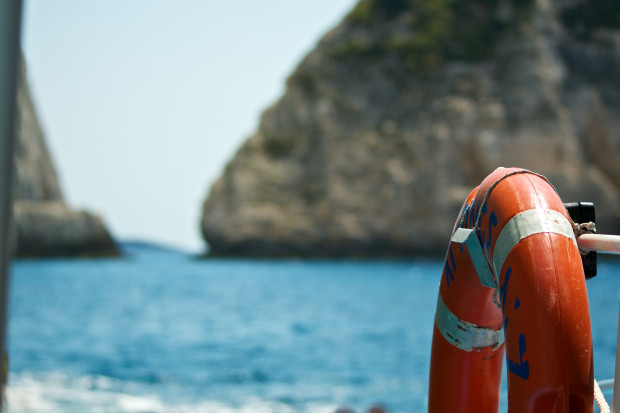 It doesn't hurt to take a look at the kind of support documentation that's available for the platforms you're evaluating. Look for resources like how-tos, FAQs, detailed guides, and video walkthroughs. Take a peek at their support forums or Q&A areas, if they have them, and see how quickly and thoroughly they've answered questions.
If you're still stuck, you'll likely need to reach out to someone. Many eCommerce companies offer some combination of phone, chat, email, and ticket support to address and resolve questions. Review which support options are available and how much they'll cost (if anything).
If you feel most comfortable with email support and the platform you're evaluating doesn't come with that, don't feel bad about picking someone else. Only you know what's best for you and your company. You can also read support reviews on third party websites to find out how well these companies have served their customers — a good idea for any new business relationship.
Room to grow
Do you really need a platform that can support hundreds of SKUs, store tens of thousands of customer names, and send triggered emails based on cart activity? You might not need that now… but you could be singing an entirely different tune in just a few months.
If you stay in the small store mindset when you choose your platform, you may limit what you're capable of as you grow. You might find, a few months from now, that you need the ability to offer many more products than you ever thought you would be interested in selling. If your chosen platform can't adequately support you, you'll be left with a tough decision to make.
Ideally, you should choose a platform that either allows you to scale up and down your plan as needed, or gives you the flexibility to add extensions or new features via a marketplace. Either option will give you the ability to add new features without migrating to a new platform, which can be incredibly time-consuming, costly, and — perhaps most importantly — stressful, as anyone who's ever done such a migration can tell you.
Choose your eCommerce platform wisely
There are plenty of options available for selling online, and that can make choosing your platform a challenge. Rather than guessing, or making a selection based on name alone, you should aim to use the criteria we've highlighted here to narrow down and ultimately select the right solution for you.
To recap, we recommend taking the following factors into consideration when making your choice:
Payment options — Above all else, make sure the platform integrates with your chosen or intended payment gateway, and can support your country's currency (or currencies).
Design options — Review how many free or paid designs are available, as well as the potential cost for having an external designer create one for you.
Security — Is your platform PCI compliant? Does it offer an SSL certificate? What about additional security perks?
Easily created content — If your store doesn't have strong supporting content, it may suffer in Google searches. Look for a platform that allows you to easily create and manage new pages, contact forms, and on-page copywriting.
Online support and documentation — Look for detailed documentation and support options that meet your personal preferences, like tickets, chat, or email support.
Room to grow — Can you upgrade your plan or add new extensions as your needs change? Avoid thinking like a small store — you'll only limit yourself.
We hope this guide has given you some insight into the most important features of an eCommerce platform, and what to consider when you are choosing one. Do you consider any additional factors equally important? Let us know your thoughts in the comments, we'd absolutely love to hear from you.